Bachelor's in Public Safety Administration Program Guide
We answer your questions about earning a bachelor's in public safety administration degree -- career outlook, admissions, cost, and program information.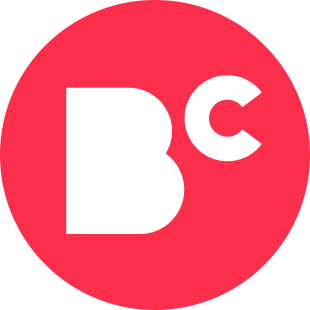 By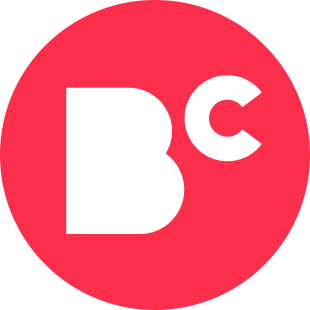 Staff Writers
Writer
The staff writers for BestColleges collaborate to deliver unique, student-driven content on topics such as career development, college life, and college planning....
Updated on August 15, 2023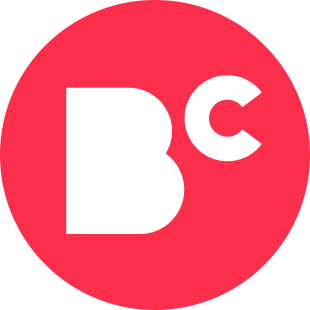 By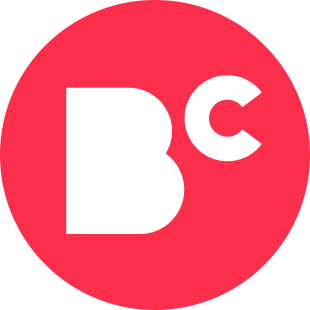 Staff Writers
Writer
The staff writers for BestColleges collaborate to deliver unique, student-driven content on topics such as career development, college life, and college planning....
Updated on August 15, 2023
www.bestcolleges.com is an advertising-supported site. Featured or trusted partner programs and all school search, finder, or match results are for schools that compensate us. This compensation does not influence our school rankings, resource guides, or other editorially-independent information published on this site.
Turn Your Dreams Into Reality
Take our quiz and we'll do the homework for you! Compare your school matches and apply to your top choice today.
A degree in public administration and safety does more than equip you with the knowledge and skills necessary to serve and protect your community. It can also lead to high-paying jobs in both the public and private sectors. For example, the Bureau of Labor and Statistics (BLS) estimates that the median firefighter earned $49,080 in 2017, well above the median salary for all other occupations that year. Police and detectives can earn even more, with a median salary approaching $63,000 per year. Emergency management directors, however, boasted the highest median salary at nearly $73,000 annually.
While you can access some of these professional opportunities with a high school diploma, a bachelor's in the field opens the door to even more lucrative roles in public safety management and leadership. An undergraduate public safety degree also allows you to apply to law enforcement jobs with the federal government or apply to graduate school in order to earn a master's in public safety administration.
Should I Get a Bachelor's in Public Safety Administration?
Entry-level jobs in law enforcement and firefighting usually require a high school diploma. Some local governments may even hire emergency management directors with high school education, provided they have extensive professional experience. But advancement in the field of public safety almost always requires a bachelor's degree (or higher).
During your first and second year in an undergraduate program, expect to take general education courses in areas like math, science, communication, and the humanities. You will also take introductory coursework for your major, covering subjects such as public safety planning, legal issues and public policy, criminal justice management, and issues in disaster response.
As you advance in your program, you can begin to customize your learning by selecting a formal concentration or choosing a unique set of electives. Depending on your personal and professional interests, you may explore topics like terrorism, white collar crime, public financial management, critical infrastructure protection, and advanced fire administration.
In addition to the knowledge and skills you develop in the classroom, a public safety degree can give you a clear competitive edge over other professionals in the field. For example, many schools recommend students complete an internship as part of their program, allowing them the opportunity to gain real-world experience at law enforcement and emergency management agencies. These programs can also help you grow your professional network. Throughout your career, you can call upon this network to connect you with advancement opportunities or provide insight on how to solve challenges that arise in the course of your work.
What Can I Do with a Bachelor's in Public Safety Administration?
With a public safety degree in hand, you can take on a variety of roles in public service. For example, you may hope to pursue a job in federal law enforcement or take on a leadership role in fire service, such as battalion, assistant, or deputy chief. Or perhaps rather than working for a particular public safety agency, you may hope to coordinate the efforts of many first responders as an emergency response director. Regardless of the career path you choose, jobs in public safety require exceptional communication, decision-making, and leadership skills, not to mention physical stamina and strength.
Source: Bureau of Labor Statistics
How to Choose a Bachelor's in Public Safety Administration Program
Many schools offer public safety degrees, so choosing a program can seem daunting. To help get a better sense of your priorities and narrow your scope of options, try asking yourself some of the questions below.
Do you want to attend an online or on-campus program? Online public safety degrees offer working professionals and individuals with family obligations the opportunity to continue their education on their own schedule. Some students, however, may prefer the structure and support available through in-person programs.
How long will your program take? Full-time students can usually earn their bachelor's degree in four years, but part-time students may require more time to meet their graduation requirements. If you want to graduate sooner, research programs with accelerated tracks or generous credit transfer policies.
What can you afford? Tuition can vary considerably from program to program, and you also need to factor in other educational expenses like books, room and board, and fees. Earning an associate degree from a community college can reduce the overall cost of your education.
Do you hope to specialize in a particular subject? You may, for instance, want to study terrorism in order to prepare for a career in homeland security, but not all programs feature coursework in this area. Check your program's curriculum and available electives closely before deciding.
Finally, where is your school located? While not as significant a factor for online learners, students who plan to study on-campus should consider the cost of living in their school's community, as well as job opportunities for themselves or members of their family.
Programmatic Accreditation for Bachelor's Programs in Public Safety Administration
Accreditation ensures that schools and programs meet certain educational standards and prepare their graduates for careers in the field of public safety. If you attend an unaccredited program, you may not qualify for federal financial aid. In addition, other schools and future employers may not recognize your degree.
Three primary kinds of accreditation exist: regional, national, and programmatic. Most nonprofit colleges and universities receive regional accreditation, generally considered the most prestigious of the three forms. For-profit colleges often receive national accreditation. Programmatic accreditors work within a particular discipline, such as engineering or family therapy.
In the field of public safety, the Network of Schools of Public Policy, Affairs, and Administration (NASPAA) and the International Fire Service Accreditation Congress–Degree Assembly (IFSAC–DA) serve as the primary programmatic accreditors.
Search the Council for Higher Education Accreditation's online directory to confirm that your program has received either regional, national, NASPAA, or IFSAC-DA accreditation.
Bachelor's in Public Safety Administration Program Admissions
To apply to bachelor's in public safety administration programs, you must first have a high school diploma or GED. Schools may also request that you submit your professional resume, letters of recommendation, a personal essay, and standardized test scores as part of your application package. Schools also typically charge a small application fee.
After submitting your application, an admissions officer may reach out to schedule an interview, either in-person or remotely. An interview gives you the chance to provide additional context to your application materials, so prepare.
When ready to make their decision, a program can either admit you, deny your application, or place you on a "wait-list," which means that you may be admitted if another student drops out of the program before it begins. Plan to apply to at least three programs to improve the odds that at least one extends an offer of admission.
Prerequisites
Minimum GPA:

Some schools require students to maintain a minimum GPA during high school, usually 2.0 out of 4.0. Programs may choose to provisionally admit you with a lower GPA, however.
Admission Materials
Application:

Your college application can require a significant investment of time, so begin this process well in advance of your school's deadline. The Common App allows you to apply to multiple programs at the same time.

Transcripts:

You must submit transcripts to apply to a bachelor's program. To do so, contact your high school or GED provider directly. Generally speaking, schools do not charge a fee for transcripts, but they may need several weeks to process your request.

Letters of Recommendation:

Some schools require up to three letters of recommendation. Ask high school teachers, former employers, or volunteer leaders to recommend you, and give them at least two months to write your letter.

Test Scores:

Most schools offering public safety degrees do not require students to submit SAT or ACT scores. Still, you can optionally submit your results if you feel a high score may bolster your chances of admission.

Application Fee:

The majority of colleges and universities charge a small fee to apply, usually around $50. If you can demonstrate financial hardship, or if you have previously served as a member of the armed forces, you may qualify for a fee waiver.
What Else Can I Expect from a Bachelor's in Public Safety Administration Program?
Your undergraduate experience depends largely on the program you choose. For example, some programs may feature specializations within the broader field of public safety, allowing you the opportunity to prepare for specific careers. Other programs may offer electives, giving students the chance to customize their learning as they see fit. Tuition and the time required to graduate can also vary considerably across programs.
Concentrations Offered for a Bachelor's Degree in Public Safety Administration

| Concentration | Description | Careers |
| --- | --- | --- |
| Law Enforcement | Many students pursuing public safety degrees hope to work with local, state, or federal law enforcement agencies. A concentration in this area allows these students to explore subjects such as criminal investigations theory, organized crime, crime prevention, and juvenile justice. Students may also participate in a field experience with a local police department. | Detective, Police Sergeant |
| Fire Science | Specializing in fire science helps prepare students for front line firefighting, fire service administration, and fire inspection. Students in this concentration take coursework in areas like the political and legal foundations of fire protection, community fire and risk reduction, and analytical approaches to public fire protection. | Lead Fire Inspector, Battalion Chief |
| Emergency Management | In order to coordinate the work of various first responders, emergency management professionals must have a fundamental understanding of critical incident management, emerging issues in environmental disaster management, and planning methodologies for hazard mitigation. Students also use case studies to explore the history and evolution of emergency management. | Director of Emergency Response, Senior Coordinator of Emergency Preparedness |
| Homeland Security | Students in this concentration study many of the same subjects as those specializing in emergency management. However, homeland security coursework often employs case studies related to man-made disasters and acts of terrorism. Homeland security students also examine topics related to the law, civil liberties, and intelligence gathering. | Immigration and Customs Enforcement Agent, Transportation Security Manager |
| Corrections | Rather than working to prevent or investigate crime, many students find themselves drawn to helping criminal offenders rehabilitate and re-enter society. Coursework in this concentration covers restorative justice, social service programming, community-based corrections, and juvenile corrections. Many students also complete an internship with a correctional facility or probation agency. | Corrections Officer, Juvenile Program Worker |
Courses in a Bachelor's in Public Safety Administration Program
Many public safety administration programs feature similar coursework, especially as you work to complete your general education requirements and take introductory classes for your major. As you advance in your program, you can expect to have greater flexibility in designing your own course of study. Below, you will find five courses commonly offered in these programs.
Foundations of Public Safety Administration
In this class, students receive an overview of the field: public safety coordination, worldviews and approaches to public safety in a post-9/11 world, ethical foundations of the field, and innovative solutions to public safety challenges. These courses also help students create a framework for their progress through a program.
Community Relations Theory and Practice
Positive community perception of public safety service providers, especially law enforcement agencies, plays a critical role in operational effectiveness. In this course, students explore both theory and best practices in community relations. Students also learn how community relations efforts can affect funding availability through pressure applied via the political process.
Managing Conflict in Public Organizations
Effective leaders must know how to manage conflict, both internally and externally. Through the use of public sector case studies, this course allows students the opportunity to examine conflict situations and the behavior of administrators in attempting to resolve those conflicts. The course combines a theoretical grounding in philosophy and ethics with real-world conflict management practices.
Whether you work in law enforcement, fire protection, or emergency medical services, your ability to serve your community hinges almost entirely on the availability of public funds. This course offers an overview of financial management, accounting, budgeting, auditing, and procurement. Students must prepare a model budget for a municipality or government agency.
Public Safety Administration Capstone
Many programs offer a public safety administration capstone, allowing students the opportunity to apply their learning to a public sector issue. Depending on the nature of the issue that a student and their faculty adviser jointly select, the student may work with a real-world public safety agency or with the adviser serving as a mock point of contact.
How Long Does It Take to Get a Bachelor's in Public Safety Administration?
Most bachelor's programs consist of 120 credits. Full-time students can earn their public safety degree in about four years. Part-time students may need more time to meet all of their graduation requirements, however.
Some students can earn their degree even faster. For example, many programs allow you to apply previously earned college-level credit towards your bachelor's. If you already have an associate degree in a relevant field, such as criminal justice, you can apply 60 credits and graduate in as little as two years.
In addition, some online programs feature accelerated tracks. Here, students can advance through their curriculum as soon as they demonstrate mastery of the material. Students with relevant professional experience may even test out of certain introductory courses.
For students balancing their education with a full-time job or family obligations, an accelerated course of study can seem particularly alluring. That said, exercise caution when considering this approach, as you may fall behind in your studies or experience unmanageable levels of stress.
How Much Is a Bachelor's in Public Safety Administration?
The cost of a public safety degree depends on several factors. For example, public universities often charge less than private institutions, especially if you qualify for in-state tuition rates. Some groups of students, such as military personnel or the families of service members, may also receive discounted tuition.
Generally speaking, you can expect to pay $100-$500 per credit hour for an undergraduate public safety degree. For a 120-credit degree, you may pay $12,000-$60,000 in total tuition.
Don't forget to factor in other educational expenses as well, such as room and board, books and course materials, and fees associated with on-campus services and activities. While online students can often avoid many of these expenses, schools may charge distance learners a technology fee per credit hour or class.
Paying for your education begins by filling out the Free Application for Federal Student Aid (FAFSA). After completing the FAFSA, the federal government can determine if you qualify for grants, fellowships, student loans, or work-study jobs. You should also research private scholarships. Remember, while you do not have to pay back money received in the form of grants, scholarships, or work-study earnings, you must pay back student loans and any interest that has accrued.
Certifications and Licenses a Bachelor's in Public Safety Administration Prepares For
Law Enforcement Licensure
While the exact requirements vary from state to state, all law enforcement officers must complete some form of professional training in addition to their education. Typically, police and peace officer cadets take classes in areas like constitutional law, civil rights, and police ethics. They also receive specialized training in the use of firearms, first aid, and emergency response.
Certified Emergency Manager
Offered by the International Association of Emergency Managers (IAEM), the CEM credential signals expertise in planning for and responding to a variety of natural and man-made disasters. To become certified, candidates must meet experience and education requirements, submit professional references and an essay, and pass a multiple-choice exam. IAEM requires that this credential be renewed every five years.
Certified Business Continuity Professional
Offered by the Disaster Recovery Institute International (DRI International), the CBCP credential recognizes individuals who have demonstrated advanced knowledge and skill in the area of business continuity and disaster recovery. Candidates for certification must have at least two years of relevant professional experience and pass a qualifying exam. You must renew this credential every two years.
Resources for Public Safety Administration Students
The ED offers grants, fellowships, student loans, and work-study opportunities to help students finance their public safety administration degree. It also provides information on how to find private scholarships.
Authored by the Federal Emergency Management Agency, the National Response Frameworks offer students insight into how the federal government coordinates with local actors to respond to all types of disasters and emergencies.
The FBI Student Center provides resources for students interested in careers in federal law enforcement. Through this portal, undergraduate and graduate students can apply to several paid internship programs.
The Department of Homeland Security offers a similar resource for students considering jobs in emergency preparation and response. Students can explore possible careers and apply to both scholarship and internship programs.
Regardless of your area of concentration, you must know how to write well in order to earn a public safety degree. The Purdue OWL features writing guidance specifically for students, including how to structure an academic paper and cite sources.
Professional Organizations in Public Safety Administration
As you prepare to apply to jobs in public safety administration, consider joining a professional organization. These groups not only provide significant member benefits, but they can also help advance your career. For example, many of these organizations host events to help public safety professionals network, share best practices, and learn about the latest research from the field. They may also provide free or low-cost training and continuing education opportunities. Many groups also advertise job openings, provide career guidance resources, or even match recent graduates with mentors.