Job Profile: Nutrition Services Manager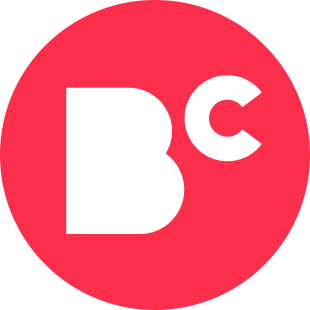 By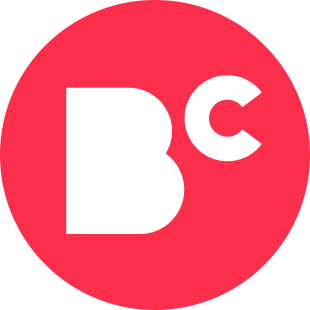 Staff Writers
Writer
The staff writers for BestColleges collaborate to deliver unique, student-driven content on topics such as career development, college life, and college planning....
Updated on March 28, 2023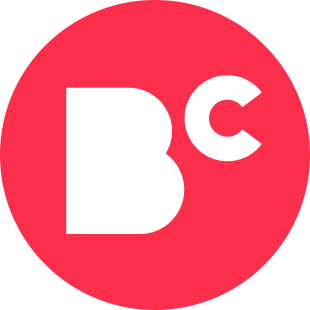 By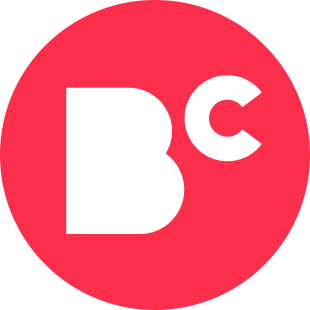 Staff Writers
Writer
The staff writers for BestColleges collaborate to deliver unique, student-driven content on topics such as career development, college life, and college planning....
Updated on March 28, 2023
www.bestcolleges.com is an advertising-supported site. Featured or trusted partner programs and all school search, finder, or match results are for schools that compensate us. This compensation does not influence our school rankings, resource guides, or other editorially-independent information published on this site.
Turn Your Dreams Into Reality
Take our quiz and we'll do the homework for you! Compare your school matches and apply to your top choice today.
What patients eat can play a pivotal role in recovering from illness or coping with a chronic medical condition. Nutrition services managers are upper-level administrators who oversee food planning for various healthcare organizations. Nutrition services managers take leadership over the interdisciplinary food preparation team to make certain that patients' menus match guidelines set by licensed dietitians.
It's essential that clinical food service is always operating in accordance to safety, sanitation, and quality nutrition standards set by the government. Nutrition services managers will direct culinary staff to guarantee this. Many will also develop the health delivery system's dietary guidelines and food preparation guidelines.
Nutrition service managers work with the purpose of maximizing patient well-being through nourishing, healthy meals.
Salary
According to the Bureau of Labor Statistics, the average yearly salary for clinical nutrition and other food service managers in America is $53,500, which is equivalent to a mean hourly wage of $25.72. Nutrition services managers working in general medical and surgical hospitals make an average of $73,470, but the highest paid are employed in specialty hospitals with mean salaries of $79,970 each year.
Beginning Salary
When just starting out, nutrition services managers will likely land in the bottom tenth percentile with a yearly income around $29,920. However, mid- and late-career nutrition services managers can bring home significantly more with annual salaries over $82,360. New York is the top-paying state for nutrition services managers with a mean wage of $69,600 annually.
Popular Online Programs
Learn about start dates, transferring credits, availability of financial aid, and more by contacting the universities below.
Key Responsibilities
Nutrition services managers hold managerial responsibility for overseeing the day-to-day operational, purchasing, menu planning, and budgeting aspects of clinical food service. Hiring and training qualified food preparation and nutrition staff is one of the job's key duties.
On a typical day, nutrition services managers may be found conducting nutritional analysis, delegating staff schedules, inspecting kitchens, setting department policies, maintaining high sanitation standards, purchasing cooking equipment, keep patient menu records, and auditing service plans. Nutrition services managers often work closely with dietitians and nutritionists to adapt patient menus based on special diet restrictions.
Necessary Skills
Before becoming a nutrition services manager, you'll have to sharpen your leadership skills for supervising and evaluating food preparation staff. Being a skilled communicator is key for nutrition services managers to create a smooth functioning team environment. Operations are constantly changing based on patients' needs, so nutrition services managers need to have the quick thinking and flexible problem-solving skills to keep up.
Being organized with good attention to detail is a must for nutrition services managers to keep meticulous records of dietary meal delivery plans. Nutrition services managers also have to possess a certain level of clinical skills to know when nutrient gaps must be filled to encourage healthy eating.
Degree and Education Requirements
Post-secondary education is almost always required for nutrition services managers. Most are educated with a four-year bachelor's degree from an accredited university. Aspiring nutrition services managers could benefit from earning an undergraduate major in nutrition, food service management, health administration, dietetics, or a related field.
Make certain that your schedule is filled with classes covering menu planning, food preparation, sanitation, biochemistry, clinical nutrition, and diet assessment. Business classes related to management and accounting could also be helpful. Going the extra step to obtain a Master of Health Administration (MHA) may expedite promotion in large clinical facilities.
Pros and Cons of the Position
As with other careers, working as a nutrition services manager will come with a balance of benefits and drawbacks. On the sunny side, nutrition services managers are given leadership power in supervising food preparation staff and custom tailoring meal plans for patients. Nutrition services managers are able to collaborate with nutritionists to meet specific diet needs without becoming licensed themselves.
The managerial position offers a decent salary potential with excellent benefits packages. Only four years of education is required for most nutrition services managers. However, nutrition services managers have an array of complex duties that can become overwhelmingly stressful. Working long hours is common, especially in healthcare facilities serving breakfast, lunch, and dinner.
Certification and years of experience may be essential to stay ahead of competition for nutrition services management jobs.
Getting Started
Getting your foot in the door is the hardest part to becoming a nutrition services manager. That's why it's advised that future managers begin building their resume with food-related experience during high school and college. Take advantage of supervised nutrition internships to develop a professional network of contacts in healthcare. You may need to begin in entry-level food preparation staffing positions in a local hospital or nursing home. Pursuing certification can be advantageous in being promoted to nutrition services manager.
For instance, you could become a Certified Dietary Manager (CDM) through the Association of Nutrition and Food Service Professionals (ANFP). This involves passing a 200-question exam on food safety and nutritional management. Some healthcare providers will prefer hiring a nutrition services manager who has been become a Certified Clinical Nutritionist (CCN) too.
Future Outlook
Demand for healthcare is projected to continue growing over the next few decades as our nation's baby boomer population ages. As more patients check into hospitals, nursing homes, rehabilitation centers, and other long-term facilities, there will be more mouths to feed. Nutrition services managers will be hired to make certain that patients receive the nutritious meals they'll need to regain strength quickly. According to the BLS, employment of all health services managers is expected to skyrocket by 23 percent through 2022.
Nutrition services managers will likely find the most favorable job prospects by obtaining an accredited degree in nutrition and building several years of relevant food experience. If competition is too strong, individuals could consider a more in-demand field by becoming a dietitian. Overall, nutrition services managers are the backbones that keep healthcare organizations steadily providing patients with warm, healthy meals during their stay. Even though nutrition services managers rarely see patients, their work still helps in the healing process. These supervisors provide necessary direction for training food service staff working beneath their wings.
Nutrition services managers carry out menu plans created by nutritionists to ensure patients are following the healthiest eating practices possible. By becoming a nutrition services manager, you could have a rewarding career monitoring efficient food service operations in medical care centers.