Best Online Master's in Art History Programs
Our experts at BestColleges ranked the top online master's in art history programs to help you find the best program for you. Read on to learn more about the top programs and careers associated with a master's in art history.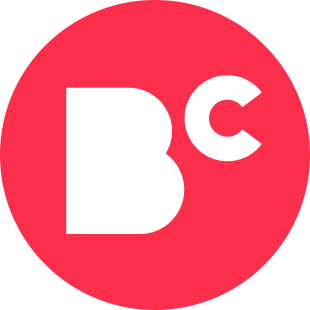 By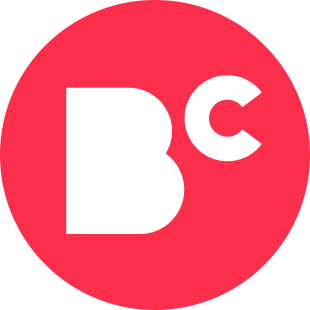 Staff Writers
Writer
The staff writers for BestColleges collaborate to deliver unique, student-driven content on topics such as career development, college life, and college planning....
Updated on July 18, 2023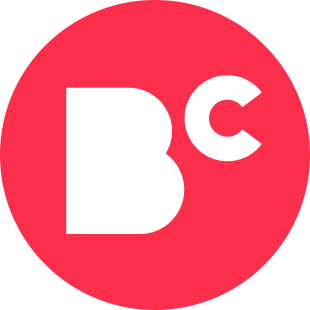 By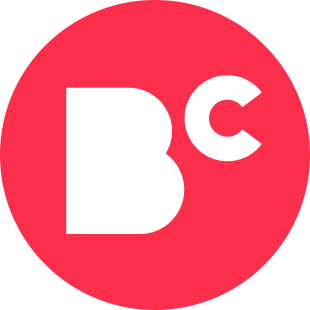 Staff Writers
Writer
The staff writers for BestColleges collaborate to deliver unique, student-driven content on topics such as career development, college life, and college planning....
www.bestcolleges.com is an advertising-supported site. Featured or trusted partner programs and all school search, finder, or match results are for schools that compensate us. This compensation does not influence our school rankings, resource guides, or other editorially-independent information published on this site.
Turn Your Dreams Into Reality
Take our quiz and we'll do the homework for you! Compare your school matches and apply to your top choice today.
An online master's in art history prepares graduates with the research, writing, and analytical skills needed for many careers within the art field. Art history graduates work as K-12 teachers, museum curators, and art historians. Many graduates also apply their archival skills in museums and libraries.
The following guide looks at the best online master's in art history programs, common courses offered, and potential careers for graduates.
What Are the Best Online Master's in Art History Programs? Here Are Our Top 5:
Is your school on this list? Get the BestColleges ranking seal.
Related Programs That Might Interest You
Learn about start dates, transferring credits, availability of financial aid, and more by contacting the universities below.
At BestColleges, we believe a college education is one of the most important investments you will make. We want to help you navigate the college selection process by offering school rankings that are transparent, inclusive, and relevant for online students.
Our rankings are grounded in a few guiding principles and use the latest statistical data available from trusted sources. Read our Ranking Methodology. We hope our approach helps you find the school that is best for you.
Best Accredited Online Master's in Art History Programs
Is your school on this list? Get the BestColleges ranking seal.
Best Online Master's in Art and Art History Programs
Should I Get a Master's in Art and Art History?
During a master of fine arts (MFA) or a master's in art history, graduate students deepen their knowledge of fine art technique and process and the historical context of the arts. Depending on their focus area, master's students take studio classes and create work for an MFA show or complete seminars in art history, building up to a master's thesis. Graduate students in art and art history benefit from internship opportunities, such as working at a museum or gallery and networking with other fine artists and scholars.
As students near graduation, programs may provide job placement assistance or connections with professional resources for a career in art or art history. After graduation, MFA students can open their own studio or work in a commercial studio. They can also become art professors, as an MFA represents the terminal degree in the field. Art historians may work as curators, art educators, or art directors.
When deciding whether to pursue an art or art history master's degree, prospective students must weigh the benefits of an on-campus versus an online program. Students moving directly from an undergraduate degree to graduate school, or those with a strong local university, may prefer an on-campus program. Individuals who are unable to relocate for school or with family and professional obligations may prefer the flexibility of an online program. In an online program, students complete internship requirements locally.
What Can I Do With a Master's in Art and Art History?
Graduates with an art or art history master's degree work in a variety of fields, including fine arts, education, and business. Artists and art historians interested in education can work in museums or galleries as curators, or as a K-12 art teacher or professor. While an MFA qualifies candidates for academic positions as the terminal degree in its field, graduates with a master's in art history may not qualify for tenure-track positions. Graduates may also work full time as fine artists, or become art directors and work in advertising, television, or another visual field.
Source: Bureau of Labor Statistics
How to Choose a Master's Program in Art and Art History
When researching art or art history master's programs, prospective students should consider several key factors, such as cost and location. Students with specific career goals should also research specializations, internship options, and graduate placement records.
Comparing the cost of different programs allows students to find an option that fits their finances. In addition to considering tuition, fees, and other expenses, students should research financial aid opportunities. Many master's programs offer fellowships, scholarships, or grants to support graduate students. They may also provide research or teaching assistantships, which can carry a tuition waiver. These options can make a program with a high tuition cost more affordable than one with lower tuition.
Location can also affect cost and job prospects after graduation. Public schools offer tuition discounts for residents, while some online programs provide tuition breaks for fully online students. An online program also offers an accessible option for students unable to relocate for a master's program. Prospective students considering online programs can research the top online art and art history master's programs.
Prospective students should also research specializations and internship opportunities, which can increase their competitiveness after graduation. Some art history programs, for example, offer museum studies components for candidates interested in working as a museum curator. MFA programs may offer internships with local fine artists or galleries, which can help students identify career paths.
Programmatic Accreditation for Master's Programs in Art and Art History
Accreditation requires an independent review from a nonprofit accrediting agency, which measures an institution or program by its teaching standards, student learning outcomes, and graduation requirements. Regional or national accreditation evaluates entire colleges or universities to ensure they follow high standards for granting degrees, while programmatic accreditation reviews a specific program, such as a business school.
In art and art history, most programs do not hold programmatic accreditation. Instead, they receive accreditation from a regional or national accreditation agency. Some art schools may hold accreditation from the National Association of Schools of Art and Design, a nonprofit which designs standards for art degrees. Regardless of whether a program holds regional, national, or programmatic accreditation, prospective students should always choose an accredited program over an unaccredited program. Accredited institutions meet the standards for federal financial aid, and some licenses and certifications only accept accredited degrees.
Master's in Art and Art History Program Admissions
During the admission process, art and art history master's programs evaluate applicants to determine which candidates are likely to succeed in the program. The application allows prospective students to demonstrate their strengths, and in many cases, the process requires an essay where applicants explain their education and career goals. The application may also qualify graduate students for fellowships, assistantships, and other financial aid opportunities.
Prospective students should plan to spend several weeks on their applications. The process differs depending on the university, with some online programs assigning an admissions adviser to assist applicants. MFA students may also need to submit a portfolio for review or participate in an interview. By researching the requirements, deadlines, and process for each program, prospective graduate students increase their chances of admission and financial aid opportunities.
Prerequisites
Bachelor's degree=

Most programs require a bachelor's degree in a related field, such as art, design, or art history. Some may accept applicants with a bachelor's degree in a nonrelated area if candidates demonstrate art proficiency through work experience.

Professional Experience:

Art programs may prefer applicants with professional experience, such as solo or group shows, exhibitions, or publications. Art historians pursuing a gallery or museum track may also benefit from showing professional experience.

Minimum GPA:

Programs may set a minimum GPA for full admission, often around a 3.0. Many programs offer provisional admission for candidates who do not meet the minimum GPA.
Admission Materials
Application:

Graduate admission typically requires an online or paper application, which lists the applicant's educational history, relevant experience, and background. The application may also include a statement of purpose or essay.

Transcripts:

Candidates submit transcripts showing their undergraduate degree and any graduate credits earned. Programs use transcripts to determine whether an applicant has the required background for the program.

Letters of Recommendation:

Most art and art history programs require two to three letters of recommendation, which speak to the candidate's ability to succeed in a graduate program. Applicants should give their letter writers at least three weeks' notice.

Test Scores:

Some art and art history programs require standardized test scores, most commonly the GRE. However, many MFA programs waive this requirement.

Application Fee:

Programs charge an application fee to cover the cost of reviewing admission material. Applicants can apply for a fee waiver, typically through the graduate school or program.
What Else Can I Expect From a Master's Program in Art and Art History?
Graduate students earning a master's in art history or a master of fine arts customize their degree around their interests. Within their program, graduate students specialize in a fine art or area of art history, building toward a final research project or art show. Prospective graduate students can learn more about concentrations, standard classes, and opportunities for professional development in this section.
Concentrations Offered for a Master's Degree in Art and Art History

| Concentration | Description | Careers |
| --- | --- | --- |
| Renaissance Art History | A concentration in Renaissance art history emphasizes European art from the 15th-17th century. Graduate students study Italian Renaissance artists, the Northern Renaissance, and art techniques. They also study the history of the Renaissance to connect artists with their context. | Art historian, art professor, museum curator |
| Modern Art History | Concentrations in modern art history study movements in art dating from the 19th century to today. Graduate students may specialize in impressionism, modernism, postmodernism, or another modern art movement. Some students focus on a single artist or era of modern art. | Art historian, art professor, museum or gallery curator |
| Photography | MFA students specializing in photography take seminars and studio classes in photography, working with other MFA students and undergraduate photography majors to develop their craft. They often create a collection of work to show in an MFA show. | Photographer, photo retoucher, art professor |
| Sculpture | Master's programs with a sculpture track provide advanced studio courses in sculpture, with a focus on different media, such as plaster, metal, glass, and found objects. Sculpture students show their work for group critiques and exhibit work at an MFA show. | Sculptor, art professor |
| Painting | Graduate programs in painting emphasize painting technique through studio classes. Graduate students build on undergraduate training to critique each other, develop techniques, and create a collection of work to show as part of an MFA show. | Painter, art professor, gallery curator, art teacher |
Courses in a Master's in Art and Art History Program
Graduate students earning a master's degree in art history or an MFA in any fine art take specialized courses depending on their discipline and focus area. They may complete advanced seminars or studio classes, culminating in a master's thesis or final project to demonstrate their knowledge. While curricula vary by program, the sample curriculum below shows some of the most common classes.
Issues in Contemporary Art
Graduate students in art or art history may take seminar courses that cover contemporary art practices and challenges artists face. The course may include guest lectures from working artists and cover emerging issues in art. Students may be required to design a final paper around an area of interest to artists, such as commercialization and art, museum studies, or art preservation.
Students often take survey courses to study different art movements and periods in art history. These may cover Renaissance art, Baroque art, impressionism, postmodernism, and other fields within art history. Students may complete a research paper at the conclusion of the course.
Art and art history graduate students may complete an internship as part of their program. The internship may be with a gallery or museum, with a professional artist, or with another institution that offers the opportunity to build practical experience while completing the degree.
MFA students often must complete a final art project to graduate. Students work with a faculty adviser to design a project and often show their work in an MFA show. The work is often within the student's field, such as sculpture, painting, photography, or video art, and it may be called a master's thesis.
Many art history master's programs require a thesis as a culminating project. Students work with a faculty adviser to design a research project, conduct research, and write the thesis. They must successfully defend the thesis in front of a master's committee to graduate.
How Long Does It Take to Get a Master's in Art and Art History?
Typically, a master's degree in art history takes two years of full-time study and comprises 60 credits. During that time, graduate students complete coursework in art history, design a research project for a master's thesis, or study for a master's exam. If students require extra time to research and write a master's thesis or complete the examination, this can add time to the degree. Most MFA programs require between two and three years. Rather than writing a master's thesis, MFA students may complete a project to meet the graduation requirements.
Time to completion can also vary depending on the student's other obligations and the program structure. Students who work full time while earning a degree, for example, may require additional time. Other students may be able to pursue an accelerated option to complete their degree faster. Program requirements, such as a thesis or project, can also add time to the degree.
How Much Is a Master's in Art and Art History?
The cost of a master's degree varies by program. In general, in-state, public universities charge lower tuition rates than private schools. The National Center for Educational Statistics reports that in the 2012-2013 academic year, public institutions charged an average of $10,408 in tuition and fees for graduate students. In comparison, private universities charged more than double that amount, for an average tuition cost of $21,955 per year. Some programs offer in-state tuition to fully online students as an incentive to attend the program, even if they live out of state.
The length of the program also affects the total cost. An MFA may require three years of study to complete the graduation requirements, which increases the tuition cost. In addition to tuition, graduate students must plan for the cost of technology, fees, and living expenses. These factors can double the total cost of a program. However, many programs provide funding opportunities for graduate students, such as scholarships, fellowships, or assistantships. In some cases, these awards may offer a tuition waiver. Prospective students should inquire about funding opportunities when applying.
Certifications and Licenses a Master's in Art and Art History Prepares For
Most careers in art and art history do not require a certification or license. However, some professionals may benefit from completing a specialized certification or earning a license. For example, artists and art historians working in education may need a teaching license or board certification.
Graduates with a master's in art and art history may meet the qualifications for a teaching license, depending on the state. Educators planning to teach art at the K-12 level may need to complete additional education to earn a teaching license.
Board Certified Art Teacher
Offered by the National Board for Professional Teaching Standards, art educators can pursue board certification. Candidates must pass an examination to show content area knowledge, demonstrate at least three years of teaching experience, and hold a bachelor's degree. Teachers can earn an early and middle childhood certification or an early adolescence through young adulthood certification.
Artist in Healthcare-Certified
Introduced in 2016, the Artist in Healthcare-Certified title applies to artists who work with patients involved in any healthcare system. Candidates must hold at least a bachelor's degree and a minimum of 800 hours of professional experience facilitating an art form in a healthcare context.
Resources for Graduate Art and Art History Students
A free resource for artists seeking jobs, the Art Jobs Board also provides information about internships and unpaid job opportunities. The organization offers workshops to support professional artists.
With a focus on job opportunities in design, AIGA's job board also includes academic positions, freelance opportunities, and internships.
Run by a collection of scholars, the H-Net job resources in art and art history list academic job openings; fellowships; and visiting professorships at colleges, universities, and museums.
The academic journal of the Smithsonian Museums, American Art publishes new research on art and art history, including submissions from graduate students.
The association offers a membership directory for artists looking for a local appraiser along with other resources on the appraisal process.
Professional Organizations in Art and Art History
Art and art history students benefit from joining professional organizations, which provide career services, networking opportunities, and educational resources. Students benefit from membership discounts and job opportunities, while professionals rely on publications to stay current in the field and conferences to connect with other artists and scholars. These resources can help graduate students transition into the workforce.
The CAA dates back to 1911 when it was founded to encourage collaborations between artists and art historians. Its publications include The Art Bulletin and Art Journal, and the association also provides career resources for artists.
Founded in 1914, AIGA promotes the value of the graphic arts, providing professional development resources for specialists in art and design. AIGA also offers a job board, membership discounts, and networking opportunities for members.
Founded to help artists advance their careers, NAIA provides information on securing an art show, a member directory for networking, a regular newspaper, and several discount programs for members.
The Society of Illustrators has promoted illustration since 1901. Today, the Society runs a museum in New York City, hosts events, and offers competitions for illustrators.
Bringing together art educators, NAEA provides support for pre-K-12 art teachers, professors, and students planning to become art educators. NAEA offers resources on teaching, provides summer programs, and hosts conferences.
Frequently Asked Questions About Master's in Art History Programs
Is a master's in art history worth it?
Like any advanced degree, an online master's in art history allows graduates to advance their career opportunities and increase their earning potential. Graduates can find jobs in a variety of fields that leverage their specialized knowledge. Online programs can also offer students the flexibility needed to complete academic work while juggling personal and professional obligations.
Is art history a good major?
An online master's in art history is a good major if it fits your academic and career ambitions. For degree-seekers interested in careers in art-related fields, this degree helps cultivate the research, writing, and analytical skills needed for success.
What can I do with a master's in art history?
Thanks to applicable skills in research and writing, graduates with a master's in art history are prepared for many positions within the art world. Art history graduates work in community colleges, arts organizations, museums, and high schools.
How much money can I make with a master's in art history?
While a master's in art history does not traditionally lead to especially lucrative careers, graduates can develop specialized research and writing skills that can lead to numerous career possibilities. Archivists, curators, and museum workers earned a median annual salary of $49,850 in 2019, according to the Bureau of Labor Statistics (BLS).
What are the highest paying jobs with a master's in art history?