Best Online Master's in Economics Programs
Find information about an economics graduate degree and relevant careers, and check out which schools offer the best online master's in economics.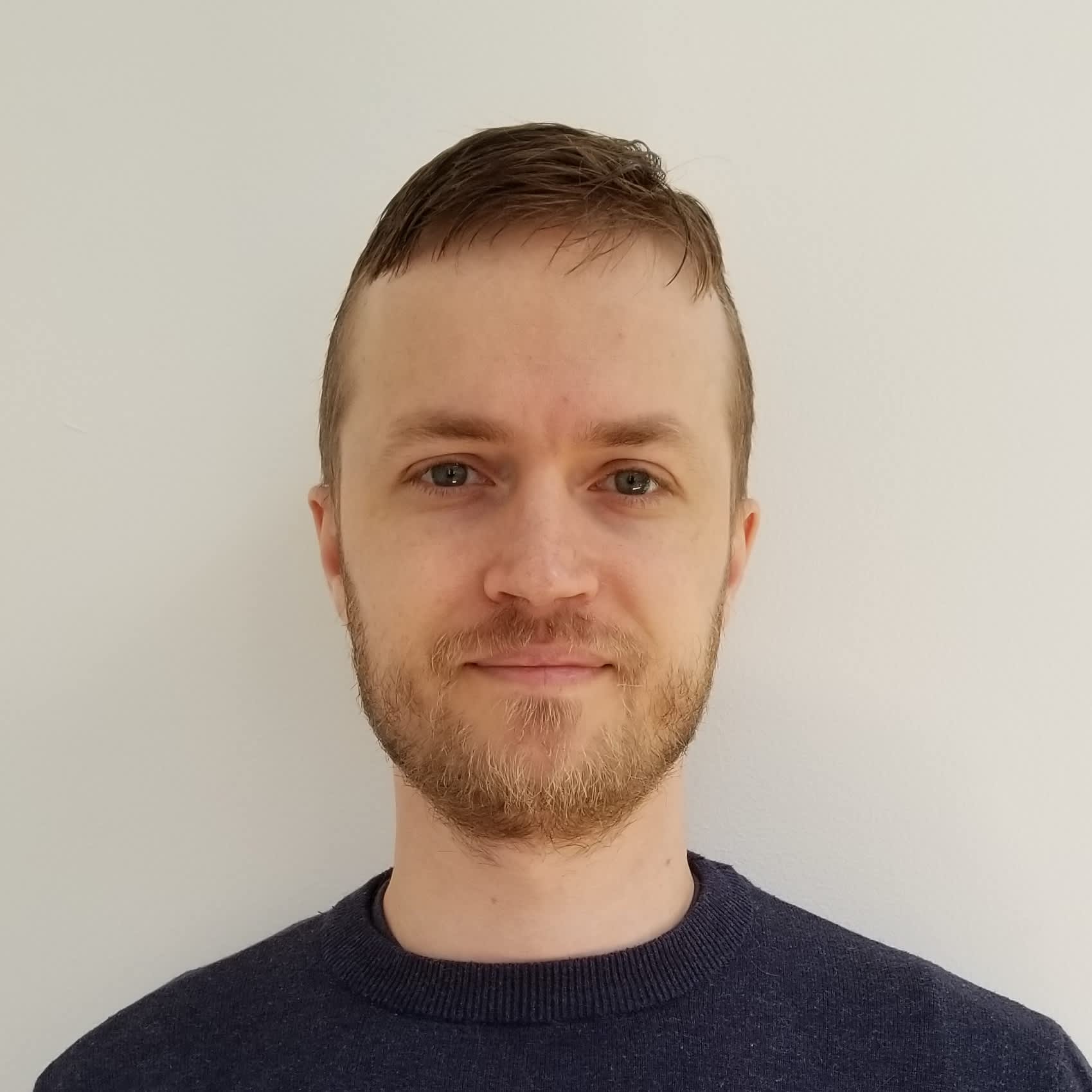 by
Doug Wintemute
Published on December 23, 2021 · Updated on July 6, 2022
BestColleges.com is an advertising-supported site. Featured or trusted partner programs and all school search, finder, or match results are for schools that compensate us. This compensation does not influence our school rankings, resource guides, or other editorially-independent information published on this site.
Ready to start your journey?
Economics is the study of the production, consumption, and distribution of resources, goods, and services. A master's degree in this field provides students with educational and professional flexibility. In a master's in economics program, students analyze the economy in depth at different scales, including at the individual or organizational level and on a national and international level.
According to the National Center for Education Statistics, as of the 2019-20 academic year, the average tuition and fees for a graduate program was $19,792 per year. Learners who earn a master's in economics can access some very appealing careers, including many business-related professions. The Bureau of Labor Statistics (BLS) projects the addition of more than 750,000 business and financial positions between 2020 and 2030.
Many of the top online schools offer online master's in economics programs, giving prospective students ample study options. To provide learners with more insight about what to expect from these programs, we detail the application process and common economics coursework. This guide also explores some of the most popular career pathways to help students plan their academic and professional journey more effectively.
What Can I Expect From an Online Master's in Economics Program?
Most economics students have an interest in mathematics and statistical analysis. These two-year programs usually feature 30-45 credits and focus on developing knowledge of foundational economic theory and analytical skills and methods. When preparing for graduate school, prospective students should be aware of the different degree and concentration options available in this field.
A master's in economics program may award an MA or MS degree, with possible differences in the electives, focuses, and eventual career paths. MA curricula, for example, tend to look more at theoretical economics and interdisciplinary approaches, such as public policy. In contrast, MS degrees curricula may delve more deeply into the technical side of economics.
In addition to different degree types, prospective students may have a choice of concentrations. A master's in economics program may feature options like financial economics, data analytics, and international economics. Each concentration features a section of specialized courses and training that can help improve the chances of employment in a particular subdiscipline.
While most training takes place in the classroom, economics students should be prepared for practicum and/or internship experiences. Both degree types may offer these as an outlet for practical application of theoretical knowledge. Even students in an online master's in economics program can participate in a practicum, though distance learners may have to find a location close to home.
Still Looking for the Right Fit? Discover Similar Degree Programs.
Best Online Master's in Finance Programs
Best Online Master's in Political Science Programs
Best Online Master's in Public Policy and Public Affairs Program
Popular Online Master's in Economics Programs
Learn about start dates, transferring credits, availability of financial aid, and more by contacting the universities below.
What Courses Will I Take in an Online Master's in Economics Program?
Statistics and Probabilities
This course examines major statistical methods, techniques, and applications in different contexts. Students learn how to gather sample data, make and test hypotheses, and make estimations and data interpretations.
Microeconomics
In this course, students learn about the fundamentals of supply and demand, income distribution, and various markets. They study the effects of taxes and price controls and how markets can best achieve effective outcomes.
Macroeconomics
Macroeconomics courses may look at the tools and methodologies used to analyze the field or they may examine various problems with macroeconomic policies. Coursework will focus on monetary policies and economic growth, as well as the history and development of the field.
Econometrics
This course shows students how to perform various types of economic analysis, tests, and forecasts. Degree-seekers learn to interpret models, determine the statistical importance of data, and apply that information to assist organizations.
Economic Development
This course looks at economic development and the processes and policies involved. Students may learn about institutional involvement, developing countries, individual household finances, and microfinancing.
What Are Admission Requirements for an Online Master's in Economics Program?
The admission requirements for an online master's in economics depend on the program, but most prospective students need a bachelor's degree. Some programs may require a minimum GPA or specific GRE or GMAT scores, as well. Schools may also request that applicants have certain math prerequisites.
According to our graduate admissions guide, most programs ask for the following list of requirements. Additional components, like interviews, may also be needed depending on the school and program.
Application
Prospective students usually apply to prospective schools by filling out an online application. At the graduate level, most students must be accepted into both their target school and their target program.
Test Scores
Schools handle test score requirements differently. Some schools are moving on from standardized test requirements, although these scores are still optional or required at some institutions. Since strong test scores can help candidates earn admission into their target program, prospective students may want to pursue GMAT or GRE prep courses.
Letters of Recommendation
Most schools ask for 2-3 letters of recommendation from professionals who know the prospective student. These letters provide informed details about the applicant from former teachers and employers. Referrals may, for example, address how the candidate performed under their supervision or how they might fare in a graduate-level program.
Resume and Work Experience
Many applications include resume requirements, which can give schools a look at the applicant's previous professional experience. Degree-seekers may want to go through our resume and cover letter guide to help improve their documents before sending them in. Some graduate programs also require prospective students to possess a specific amount of work experience.
Essays
Most applications feature essay requirements, giving schools more information about the prospective student and their writing abilities. At the graduate level, these essays often provide information about the candidate's research goals, career interests, and what they like about the specific program. Prospective learners can read through our tips for a grad school essay to improve these documents.
Official Transcripts
When submitting their applications, prospective students need to send in their transcripts. These records provide details about the applicant's prior education, including grades, credits, and prerequisites. If you already have some graduate-level experience, your new program may also look at your transcript to see if you qualify for transfer credits — learn more about this process in our transfer guide.
What Can I Do With an Online Master's in Economics Degree?
Career Outlook
Graduates with a master's degree in economics can help people, businesses, and governments better understand markets, risks, and opportunities. Their specialized training can apply to many industries, including business, finance, and healthcare. The BLS projects 13% growth for economists between 2020 and 2030, which is five percentage points higher than the projected growth rate for all occupations over that period.
This career path is also quite lucrative, with economists earning median annual wages of $108,350 (as of May 2020). Economics graduates tend to be skilled at working with numbers and statistics; these abilities can also be applied to in-demand roles like statistician and research analyst. Though not exhaustive, the following list of careers shows a few popular career pathways for economics graduates.
Career Paths
Economist
These professionals study the economy and the movement of goods and services, looking for solutions to problems for business and governments. They evaluate historical trends and market data, create models for interpretation, and present their findings as forecasts and potential opportunities. Economists may use their expertise in the fields of risk management and consumer demand, employment, and laws and regulations.
Median Annual Salary: $108,350
Mathematician and Statistician
These professionals work in various industries using complex mathematical techniques and models to solve problems. They create surveys and experiments to gather data, analyze the information, and present or apply their findings in understandable and illustrative ways. They can work in areas like education, the government, or healthcare.
Median Annual Salary: $93,290
Operation Research Analyst
These professionals work with organizations to help improve operational processes through statistical analysis and other means. They evaluate operations, logistics, and financial information, looking for inefficiencies and problems. They can assess future performance and risks through predictive modeling.
Median Annual Salary: $86,200
Budget Analyst
These professionals help individuals and organizations plan and improve their budgets. They analyze spending and finances and look for optimal use of funds. They focus on meeting goals and satisfying organizational initiatives, while also ensuring compliance with relevant laws and policies. Budget analysts may also identify inefficiencies and ways to redistribute funds in a more practical or opportunistic manner.
Median Annual Salary: $78,970
Survey Researcher
These professionals create surveys for organizations to collect information for various reasons, such as researching market data for businesses or employment information for the government. Researchers often design surveys themselves based on the target information they need to acquire. They may also analyze or revise existing surveys.
Median Annual Salary: $59,870
Economics Not For You? Check Out These Related Careers.
Business Careers
Finance Careers
Accounting Careers
Continuing Education
While many graduates with a master's in economics enter the workforce after graduation, continuing education may be important for some roles. For example, aspiring postsecondary teachers and researchers can pursue doctoral programs in economics or a related discipline, such as a doctorate in business administration.
Additionally, earning a Ph.D. in economics can position graduates as thought leaders in the field. These professionals may be capable of influencing policy and developments within many industries.
How Do I Choose an Online Master's in Economics Program?
Cost
When considering the cost of an education, prospective students should evaluate the true program cost, which takes into consideration variables like tuition, room and board, and lost income. Applicants should also compare online vs. on-campus costs, along with in-state, out-of-state, public, and private programs.
Program Format
Online programs feature different formats, which can impact study schedules and the educational experience. Prospective learners should compare asynchronous vs. synchronous formats, along with part-time and full-time schedules. Some schools also offer accelerated programs for more flexible learners looking to graduate quicker.
Location
School location may matter most for on-campus students, but online learners should still take this into consideration. After choosing between online and on-campus schools, prospective online students should check what — if any — on-campus requirements their program has. If they need to attend a residency, orientation, or proctored exams, they should make sure they have a way to get to campus as needed.
Accreditation
Prospective students should pay close attention to accreditation, particularly at the institutional level. As outlined in our online college accreditation guide, regional accreditation can influence a student's ability to receive federal financial aid, transfer credits, and qualify for employment. Economics programs do not have mandatory programmatic accreditation, but some of the top programs hold recognition from the Association to Advance Collegiate Schools of Business.
Student Support
Student services can significantly enhance a learner's experience at college. Prospective students should look into what online student services potential schools provide, such as academic support, career services, college mentorship programs, and internship and practicum opportunities.
2021 Best Accredited Online Master's in Economics Programs
Rankings compiled by the BestColleges Ranking Team
Is your school on this list? Get the BestColleges ranking seal.
How We Rank Schools
At BestColleges, we believe a college education is one of the most important investments you can make. We want to help you navigate the college selection process by offering transparent, inclusive, and relevant school rankings.
Our rankings are grounded in a few guiding principles and use the latest statistical data available from trusted sources. Read our ranking methodology. We hope our approach helps you find the school that is best for you.
Best Online Master's in Economics Programs
Frequently Asked Questions About Master's in Economics Programs
Is a master's in economics worth it?
true
A master's in economics prepares graduates for many promising and attractive career pathways. Not only does this degree meet the minimum requirements for the economist profession, but it qualifies graduates for many business-related and management careers.
The flexible training and skills learned in an economics program can be applied to various industries, making this degree very useful for students who know they want to go to graduate school but are still unsure about their exact professional plans.
What can I do with a master's in economics?
true
Professionals with a master's in economics meet the academic requirements for many occupations. Those interested in the most direct career path often pursue an economist position. These professionals may work for the government, businesses, finance organizations, or research and development agencies.
Graduates can also enter into other roles in the business and finance world, taking on consulting or analyst careers or management positions. Another option is to pursue further education, such as a doctoral degree. Graduates with a Ph.D. can become postsecondary teachers or tackle advanced research and development positions.
Are economics majors in demand?
true
In addition to a need for economists within the government to analyze the economy and economic policies, a growing number of businesses look to economists for support. These professionals may help identify pricing sweetspots, risk management, and market opportunities. The BLS projects 13% growth for economists between 2020 and 2030.
The demand for statisticians is even more significant, with the BLS projecting 33% growth between 2020 and 2030. The growth in data collection and data analytics has created a huge need for professionals who can help organizations make more informed decisions.
How much money can I make with a master's in economics?
Graduates with a master's in economics can earn very lucrative salaries. According to the BLS, the median annual wage for economists was $108,350 in 2020 — more than $65,000 higher than the median annual wage for all occupations. The top 10% of workers in the field earned more than $198,230.
Other accessible occupations pay high wages as well, including mathematicians and statisticians, who earn median annual wages of $93,290. Financial analysts make median annual wages of $83,660, and budget analysts make median annual wages of $78,970.
What are the highest-paying jobs I can get with a master's in economics?
Many factors impact salaries, including a worker's location and individual employer. Among careers in related fields, however, the highest-paying job for graduates with a master's in economics may be the role of actuary. According to the BLS, these professionals earn median annual salaries of $111,030.
While the median annual wage for economists comes in slightly lower, certain industries pay these professionals some of the highest rates in the field. For example, according to the BLS, economists in the finance and insurance industry earn median annual wages of $129,060.
Find the Tools You Need to Get Started on Your Degree
Scholarships and Financial Aid for Online College Students
Your Guide to College Loans
Your Guide to the FAFSA
Featured Image: simon2579 / E+ / Getty Images
BestColleges.com is an advertising-supported site. Featured or trusted partner programs and all school search, finder, or match results are for schools that compensate us. This compensation does not influence our school rankings, resource guides, or other editorially-independent information published on this site.
Compare your school options.
View the most relevant school for your interests and compare them by tuition, programs, acceptance rate, and other factors important to find your college home.