How to Prepare for the ASWB Exam
Learn what it takes to pass the social work license exam and where to find the best ASWB practice exams.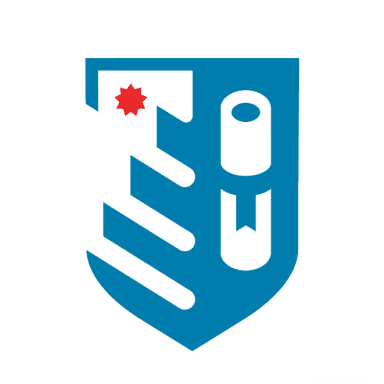 by
Staff Writers
Published on August 25, 2021 · Updated on June 29, 2022
Reviewed by
Melissa Russiano, LCSW, LISW
Our Review Network
BestColleges is committed to delivering content that is objective and accurate. We have built a network of industry professionals across healthcare and education to review our content and ensure we are providing the best information to our readers.
With their first-hand industry experience, our reviewers provide an extra step in our editing process. These experts:
Suggest changes to inaccurate or misleading information.
Provide specific, corrective feedback.
Identify critical information that writers may have missed.
Our growing Review Network currently consists of professionals in fields like business, nursing, social work, and other subject-specific industries; professionals in higher education areas such as college counseling and financial aid; and anti-bias reviewers.
Reviewers typically work full time in their industry profession and review content for BestColleges as a side project. Our reviewers are members of the Red Ventures Education Freelance Review Network and are paid for their contributions.
BestColleges.com is an advertising-supported site. Featured or trusted partner programs and all school search, finder, or match results are for schools that compensate us. This compensation does not influence our school rankings, resource guides, or other editorially-independent information published on this site.
Ready to start your journey?
---
The ASWB exam is accepted by social work licensing boards in all 50 states.
Students select from five different exam levels based on education and experience.
Plenty of free and paid exam prep materials are available online and in person.
---
While some administrative social work positions do not require state licensure, any prospective social worker who aspires to a clinical position must pass the Association of Social Work Boards (ASWB) exam and apply for licensure in their state. The ASWB administers these examinations and provides plenty of materials to help you ace the test and start your career.
What Is the ASWB Exam?
Regardless of the ASWB exam that corresponds to your level of education (bachelor's in social work, master's in social work, or doctorate in social work), each provides a set of 170 multiple-choice questions, 150 of which count toward your grade and 20 of which provide data for future exams.
Examinees have up to four hours to answer all questions. You can take a break during this time, but the clock may not stop while you're away from the test.
Exams are scored on a pass/fail basis. Students typically need to answer between 93-107 questions correctly to receive a passing score. You will not be penalized for answering incorrectly, so make sure you provide answers for every question on the exam.
Regardless of whether you sit for the associate, bachelor's, master's, advanced generalist, or clinical exam, each divides into four categories:
Human development, diversity, and behavior in the environment
Assessment, diagnosis, and treatment planning
Psychotherapy, clinical interventions, and case management
Professional values and ethics
Which ASWB Exam Should I Take?
Before deciding which exam to take, check with your state's board of licensing to learn which exams it accepts and what requirements it sets around the license type. Generally, the exams correspond to your educational level (e.g., associate, bachelor's, master's).
In the case of the advanced generalist exam, you must already work as a licensed social worker (LSW) and plan to continue your career in areas focused on administration and macro social work practice.
The clinical exam is more widely accepted and supports LSWs with a master's degree who want to provide clinical services. As the most accepted type of exam, the clinical exam is the best option if you think you may want to move to a different state in the future and apply for reciprocity.
How Can I Study for the ASWB Exam?
Regardless of which test you plan to take, studying for an ASWB exam has never been easier thanks to a plethora of free and paid test prep materials. The ASWB provides a variety of paid content outlines, practice tests, and exam guides. You can also find materials from other test prep providers, such as Varsity Tutors and Trivium.
Studying for the exam at home provides the space for you to lay out your materials, mimic the testing environment, and feel prepared and confident when test day arrives. Just make sure you give yourself plenty of time to get ready.
Five Effective Study Tips
Practice several times to feel confident about both the materials and the exam format.
Study with others to motivate each other and share exam prep materials.
Break your study sessions into smaller bites so the amount of material you need to cover feels less intimidating.
Create a conducive study environment away from distracting noises and outside stimulations.
Get a great night of rest the evening before the test so you feel refreshed and alert.
ASWB Prep Resources
Whether you're working on a tight budget or have extra funds set aside to help ensure you ace the ASWB examination, plenty of paid and free resources can help you prepare.
AATBS provides specialized exam preparation materials for every ASWB exam. Students gain access to test prep coaches, content prep, and audio lectures to help them excel on exam day.
The test provider also offers a suite of exam prep materials based on exam level. Examinees can review the candidate handbook before taking advantage of content outlines, an online practice test, and the ASWB Guide to the Social Work Exams.
Study.com provides thousands of practice questions, more than 300 test prep video lessons, and four exam study guides to help you walk into the test feeling confident. The company reports that 92% of test prep material users pass their examination.
Frequently Asked Questions About ASWB Test Prep
true
What does the ASWB do?
The ASWB tests future social workers for their preparedness in entering the discipline. The association also provides information on licensure, regulation, and board training.
true
Is the ASWB practice test worth it?
The ASWB practice exam provides a comprehensive review of all the categories covered on the actual exam, helping students feel confident when it comes time to take the test.
true
What happens after you pass the ASWB exam?
After taking the exam, you will receive a raw score indicating how many questions you answered correctly. Your state's licensing board will receive the results and provide you with your official score.
true
Is the ASWB exam hard?
It depends on how well you prepare for the exam. Examinees who walk in without adequate study will likely find the exam overwhelming. Those who prepare well should find it manageable.
true
How many times can you take the ASWB?
Each state sets rules around how many times you can retake the ASWB exam after failing it. You must wait 90 days between failing and retaking the test.
Feature Image: Ziga Plahutar / E+ / Getty Images
BestColleges.com is an advertising-supported site. Featured or trusted partner programs and all school search, finder, or match results are for schools that compensate us. This compensation does not influence our school rankings, resource guides, or other editorially-independent information published on this site.
Compare your school options.
View the most relevant school for your interests and compare them by tuition, programs, acceptance rate, and other factors important to find your college home.