Best Community Colleges in Hawaii
Hawaii offers natural beauty and many excellent community colleges. Learn more about the benefits of studying in the Aloha State.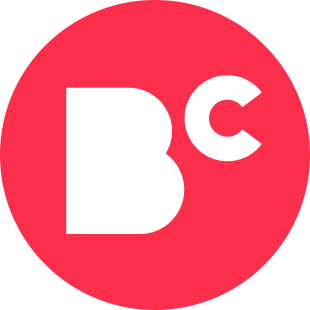 By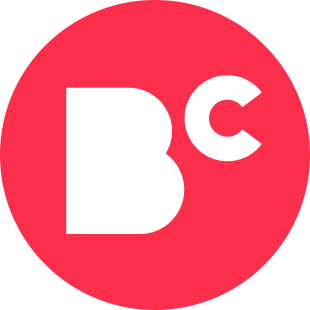 Staff Writers
Writer
The staff writers for BestColleges collaborate to deliver unique, student-driven content on topics such as career development, college life, and college planning....
Updated on June 28, 2023
Edited by
Rebecca Long
Editor & Writer
Rebecca Long is a copy editor for BestColleges. She has nearly a decade of editorial experience, including writing and editing. As a freelance journalist, her work has been published in The Boston Globe, The Guardian, Slate, and others. She has also ...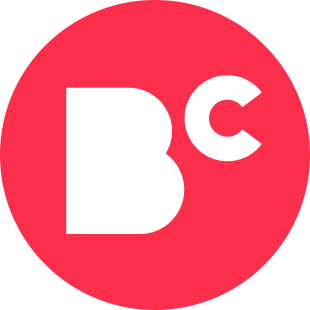 By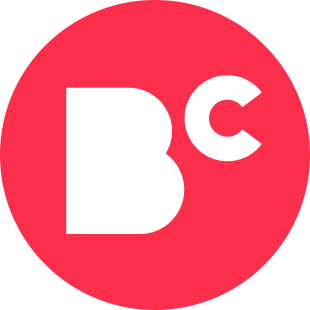 Staff Writers
Writer
The staff writers for BestColleges collaborate to deliver unique, student-driven content on topics such as career development, college life, and college planning....
Edited by
Rebecca Long
Editor & Writer
Rebecca Long is a copy editor for BestColleges. She has nearly a decade of editorial experience, including writing and editing. As a freelance journalist, her work has been published in The Boston Globe, The Guardian, Slate, and others. She has also ...
www.bestcolleges.com is an advertising-supported site. Featured or trusted partner programs and all school search, finder, or match results are for schools that compensate us. This compensation does not influence our school rankings, resource guides, or other editorially-independent information published on this site.
Turn Your Dreams Into Reality
Take our quiz and we'll do the homework for you! Compare your school matches and apply to your top choice today.
More than 10 million people visited Hawaii in 2019. And many more traveled to the Aloha State in order to attend college. The University of Hawaii Community Colleges includes seven campuses and other educational centers across the state's islands. Hawaii is also home to some of the country's top online schools.
Like community colleges in most states, two-year institutions in Hawaii are generally less expensive to attend than four-year universities. Hawaii participates in programs and partnerships like the State Authorization and Reciprocity Agreement (SARA) and the Western Interstate Commission for Higher Education (WICHE) to offer students discounted tuition online and in person. The Hawaii Promise Program provides over $2.5 million in free tuition to learners each year.
The relative affordability of Hawaii's community colleges and the state's unique cultural and geographical offerings make it a great place to study.
Why Study in Hawaii?
Educational Opportunities
The state's main community colleges belong to a branch of the University of Hawaii system. Hawaii is home to more than half a dozen community colleges across the islands, all of them providing distance and in-person learning. The college system prides itself on producing well-trained job candidates ready to enter the workforce and boost the local economy. While Hawaii is an island state, it retains many educational partnerships with organizations and institutions on the mainland and in the South Pacific.
Economy
Hawaii's economy largely depends on tourism, which is why the COVID-19 pandemic hit the state so hard. A large portion of the state's workforce is in tourism, including retail staff, hotel managers, and tour guides. Hawaii ranks as the top unionized state in the U.S. with one in four workers belonging to a union. Many of these workers are in trades, such as constructor and dock workers.
Cost of Living
Hawaii has a high cost of living. The state's cost of living index is 185, almost twice the national average of 100. Housing costs in Hawaii are roughly three times the national average. The state's natural beauty attracts many visitors and retirees, which has driven up living costs. Furthermore, as an island, the state must import many resources, including food, making day-to-day expenses more costly.
Cultural and Community Offerings
Hawaii has a deep history and diverse culture. Visitors to the Aloha State can take advantage of Hawaii's outdoor attractions like snorkeling, hiking, fishing, and surfing. Students, residents, and tourists alike can visit the islands' volcanoes. There are also opportunities to learn about native Hawaiin rituals and culture. The state is also home to museums, theaters, and other arts attractions.
Climate
Hawaii has a tropical climate and only two "real" seasons: summer and winter. Summer lasts from May to October, and winter lasts from November to April. The average temperature during the summer is 85 degrees during the day and 78 at night. The islands are home to diverse micro-environments, including rainforests, alpine regions, and beaches. Most rainfall occurs in the mountains and on the northeastern side of the islands. Breezy, sunny conditions are most common.
Top Degree Programs in Hawaii
​
Featured Online Programs
Learn about start dates, transferring credits, availability of financial aid, and more by contacting the universities below.

​
Hawaii Employment Outlook
Many industries in Hawaii are growing quickly. Government, accommodations and food services, healthcare and social assistance, retail trade, and construction rank as the top in-demand industries. Students can study at one of Hawaii's seven community colleges to access these growing fields.
While the cost of living in Hawaii is high compared to most other states, wages in the state reflect the higher-than-average expenses of living in the island state.
5 In-Demand Hawaii Jobs
---
Restaurant Worker
Hawaii has the second most concentrated food preparation and service industry in the U.S. Full-service restaurants are the largest employers in the job sector. Restaurant workers may include servers, bartenders, cooks, and hosts. An associate degree in a travel- or tourism-related field can enable a worker to start a career in this industry.
---
Nursing Assistants
The demand for healthcare workers has skyrocketed nationwide with the onset of the COVID-19 pandemic, and Hawaii is no exception. Hawaii is in need of home health aides and assisted living staff. These workers help feed, bathe, and give medication to patients, and make sure they get to necessary medical appointments.
---
Retail Worker
Hawaii is always in need of retail workers given the state's booming tourism industry. Retail sales workers help customers find products and pay for their items. Jobs include cashier, salesperson, and stocker. Retail workers with associate degrees may be able to work their way up to management roles.
---
Landscaping Worker
While Hawaii has miles of natural beauty, landscaping is necessary around resorts, hotels, and neighborhoods. Landscapers often mow lawns and trim trees, as well as perform other gardening tasks. Professionals with associate degrees from Hawaii's community colleges may be able to advance to positions like landscaping supervisor, which can pay as much as $20,000 more.
---
Construction Worker
Construction workers may be employed by large companies or work as contractors. These professionals can work on private, small-scale projects, such as home renovations. They may also work for the state or city government on public infrastructure projects, such as building roads, bridges, and public buildings.
---
Popular Career Paths in Hawaii
Best Accredited Community Colleges in Hawaii
Rankings compiled by the BestColleges Ranking Team
Is your school on this list? Get the BestColleges ranking seal.
How We Rank Schools
At BestColleges, we believe a college education is one of the most important investments you can make. We want to help you navigate the college selection process by offering transparent, inclusive, and relevant school rankings.

Our rankings are grounded in a few guiding principles and use the latest statistical data available from trusted sources. Read our ranking methodology. We hope our approach helps you find the school that is best for you.

​
Best Community Colleges in Hawaii
Best Online Colleges in Hawaii
Frequently Asked Questions About Community Colleges in Hawaii
Are community colleges worth it?
Attending a community college can be a cost-saving choice. Those who choose to attend community college can earn credits toward a bachelor's degree or prepare to enter the workforce directly after graduation. Community college tuition is often much less expensive than the costs at a four-year college or university. The majority of community college credits easily transfer toward earning a degree at another institution.
Does Hawaii have a community college?
The small state is home to seven community colleges in the University of Hawaii system. The colleges all charge a flat-rate tuition and offer associate degree programs as well as nondegree certificate courses of study. Those interested in learning a trade can study in fields like welding, HVAC-R, and plumbing. Others may choose to earn a two-year associate degree and then transfer to a four-year university to earn a bachelor's.
Is community college free in Hawaii?
The Hawaii Promise Program offers financial help, including free tuition, for qualifying community college students who demonstrate need. The program kicked off in 2017 and served 1,500 students that year; the average award was $1,200. The $2.5 million program is funded by the state of Hawaii. Every student who meets the criteria is awarded money.
How many community colleges are there in Hawaii?
There are 7 colleges in the University of Hawaii Community College system. In addition, Hawaii Medical College offers two-year degrees in certain health-focused areas. The colleges are spread out across the Hawaiian islands, and all offer online learning options.
What is the cheapest college in Hawaii?
The community colleges in Hawaii all charge the same rates. In-state students pay $131 per credit, and out-of-state students pay $345 per credit. However, students may also need to pay for room and board, transportation, books, and other necessary fees. Hawaii Medical College charges $320 per credit. Students can seek additional financial aid, such as scholarships and loans. Kapi'olani Community College offers Pacific Islander students a discounted tuition rate.
How much does Honolulu Community College cost?
Honolulu Community College charges students the same base rate as the other community colleges in the University of Hawaii system. In-state students pay $131 per credit, and out-of-state students pay $345 per credit. Learners must pay additional fees for student activities, student media, and student government. The college offers a payment plan option for students who need additional time to cover the expenses.

​

Feature Image: Photography by Jesse Warren / Moment / Getty Images