Best Community Colleges in New Hampshire
The higher education experts at BestColleges.com have reviewed top community colleges in the state of New Hampshire. Start planning for your future today.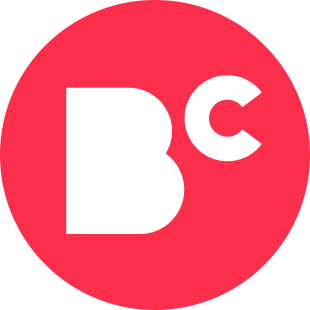 By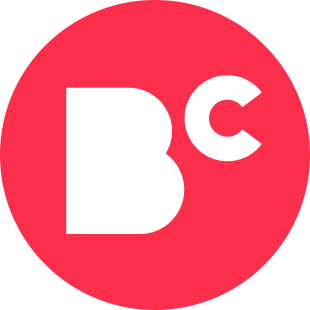 Staff Writers
Writer
The staff writers for BestColleges collaborate to deliver unique, student-driven content on topics such as career development, college life, and college planning....
Updated on June 28, 2023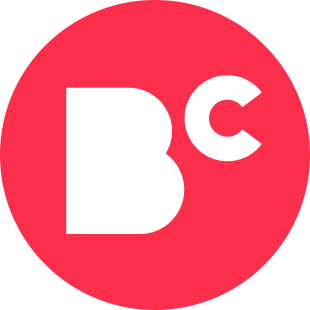 By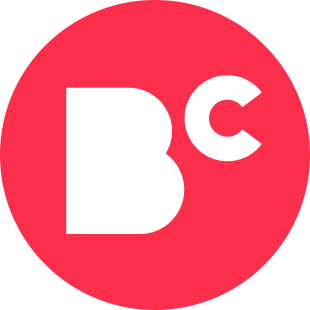 Staff Writers
Writer
The staff writers for BestColleges collaborate to deliver unique, student-driven content on topics such as career development, college life, and college planning....
www.bestcolleges.com is an advertising-supported site. Featured or trusted partner programs and all school search, finder, or match results are for schools that compensate us. This compensation does not influence our school rankings, resource guides, or other editorially-independent information published on this site.
Turn Your Dreams Into Reality
Take our quiz and we'll do the homework for you! Compare your school matches and apply to your top choice today.
Community colleges in New Hampshire focus on helping students develop the industry-based skills and knowledge they need to navigate today's complex workforce. In particular, the state's growing healthcare, financial services, and computer information systems industries present many great career opportunities. New Hampshire houses some of the top online community colleges in New England.
In addition to positive academic and career opportunities, the state's four-season climate and natural beauty appeal to residents and visitors alike. Read on to learn all you need to know about community colleges in New Hampshire.
Why Study in New Hampshire?
Students attending school in New Hampshire can take advantage of abundant educational and career opportunities. There are also a variety of arts and culture for students to enjoy. In the following section, we delve into several reasons to study in the Granite State.
Educational Opportunities
New Hampshire's community collegesprovide students with multiple educational opportunities. The state's eStart program enables high school students to take online courses and earn both high school and college credit at the same time. The Running Start Program does the same with in-person classes, allowing for dual enrollment.
If a community college student plans to go on to a four-year institution, another dual-enrollment program admits them into the University System of New Hampshire while they are still attending community college.
In addition, for adult learners, the Work Ready New Hampshire program offers skill-building opportunities, assessments, training, and certifications related to the jobs employers are currently hiring for in the state.
Economy
Several industries in New Hampshire are growing, including financial services, healthcare, and technology. The state also boasts a favorable business tax climate — rated best in New England by The US Tax Foundation — with no sales tax, no inventory tax, and low corporate income tax. As of November 2021, New Hampshire's unemployment rate of 2.7% was significantly lower than the national average (4.2%).
Cost of Living
New Hampshire maintains a slightly more expensive cost of living than the rest of the country, on average, although this does vary depending on the area of the state. Transportation typically costs less due to the state's well-run public transit system. Healthcare also costs less than average.
Utilities and groceries cost a bit more than average. In general, utility costs are driven up by the cold winters, but this is somewhat offset by relatively mild, cool summers.
Cultural and Community Offerings
New Hampshire possesses a rugged beauty that artists, writers, and musicians often find inspiring. The seasons offer incredible color in the fall, and many local artists feature these different seasons in their work.
Additionally, the age of the state means many historic sites can be found. Galleries, events and festivals, and a strong theater community all create educational and inspiring entertainment.
Climate
While often considered to be especially cold in the winter, New Hampshire temperatures actually run about average when compared to other northern states. However, it can be windy and it does snow. Mild summer days often include rain. The proximity to the ocean feeds this typically humid climate, but without the extreme heat that can make the humidity unbearable.
Top Degree Programs in New Hampshire
Featured Online Programs
Learn about start dates, transferring credits, availability of financial aid, and more by contacting the universities below.
New Hampshire Employment Outlook
Employment in New Hampshire outpaces much of the country. While manufacturing jobs have declined slightly in recent years, many other career fields have enjoyed recent growth and are projected to continue to thrive in the coming years.
While the population remains steady, industries around the state need skilled workers to fill open positions. The financial and healthcare industries offer many opportunities for those who possess the right skills and education.
4 New Hampshire Jobs in Demand
---
Radiologic Technologists
These technologists use imaging equipment to examine ill or injured patients to determine what kind of treatment they need. A physician makes a final determination based on the findings of radiologic technologists. These professionals need an associate degree and typically work in doctors' offices or hospitals.
---
Software Developers
Software developers create computer programs and applications. They may work in offices or remotely as part of a team. Developers need, at minimum, an associate of science in software development, but additional on-the-job training and/or a bachelor's degree may be required for some positions.
---
Physical Therapists Assistants
Working under the direction of a physical therapist, these assistants help patients regain movement and strength after illness, injury, or disease. They may work at hospitals or in physicians' offices.
---
Environmental Science and Protection Technicians
Environmental science and protection technicians monitor and investigate sources of pollution and contamination and assist environmental scientists with enforcement and remediation. They work in offices, labs, or in the field. An associate degree is required for this position.
---
Popular Career Paths in New Hampshire
Best Accredited Community Colleges in New Hampshire
Rankings compiled by the BestColleges Ranking Team
Is your school on this list? Get the BestColleges ranking seal.
How We Rank Schools
At BestColleges, we believe a college education is one of the most important investments you can make. We want to help you navigate the college selection process by offering transparent, inclusive, and relevant school rankings.
Our rankings are grounded in a few guiding principles and use the latest statistical data available from trusted sources. Read our ranking methodology. We hope our approach helps you find the school that is best for you.
Best Community Colleges in New Hampshire
Frequently Asked Questions About Community Colleges in New Hampshire
Are community colleges worth it?
Community college is worth it for many students. Community colleges in New Hampshire can reduce the cost of a degree significantly, while preparing graduates for in-demand jobs throughout the state.
Is community college free in New Hampshire?
Not usually. Community colleges charge students fees, although they do offer financial aid programs that can help students reduce out-of-pocket costs significantly. Qualified low-income students may pay little to nothing thanks to federal grants and state programs.
How many community colleges are in New Hampshire
Is the University of New Hampshire a community college?
No. The University of New Hampshire is a four-year liberal arts college with three campuses located throughout the state: a main campus in Durham, a satellite campus in Manchester, and a law school campus in Concord.
What is the acceptance rate for the University of New Hampshire?
Most students gain acceptance at the University of New Hampshire, which boasted an acceptance rate of 84% in 2020.