Why Black Women's Mental Health Is More Important Than Ever Before
Learn about why mental health is important to Black women, and gather mental health resources.
Image Credit: electravk / Moment / Getty Images
---
Despite stereotypes to the contrary, Black women experience anxiety and depression.
Black women encounter unique barriers to finding culturally competent therapists.
Telehealth and in-person therapy provide different treatment options for Black women.
Mental health resources include Black therapist networks, books, and online communities.
---
For Black women, taking care of their mental health often requires navigating a series of hurdles. Black women experience both racial and gender discrimination, constantly battling to care for their mental health.
"There are innumerable barriers that Black women face when seeking mental health support," said Dr. Jessica Batts, a licensed chemical dependency counselor.
Black women working on the frontlines, marching and protesting for justice, and supporting their family and community needs must have mental health support now more than ever before.
Why Mental Health Support Is Important for Black Women
For Black women, mental health challenges are often multiplied by the disparities of both race and gender. They are socialized to be strong and resilient, a stereotype known as the "strong Black woman."
Despite the pressure to be a superhero, Black women are more likely to report feeling sad, lonely, and anxious. However, they are less likely to seek mental health support than white women. Some Black women may not know that their emotions are a symptom of anxiety or depression. This can make it unclear that support could be necessary.
Batts states that Black women experience "the stigma of seeking services, hesitancy in being comfortable with wearing the self-care hat, grappling with breaking generational cycles of what it means to be 'strong,' having difficulty finding a safe space to emotionally let go without feeling judged, and lack of empowerment to call out trauma in its various forms."
The pressure to appear strong and unbothered while managing multiple competing demands can lead many college students to experience high-functioning depression. With the recent suicide of former Miss USA Cheslie Kryst, attention to Black women's mental health and the barriers they face is increasing.
Esther McMillan, a clinical mental health counseling graduate student, expressed, "when compounding these lived experiences with racial trauma, you can only imagine the impact on mental health. Students are not only dealing with the racism perpetuated globally but also right where we have invested our time and money.
Barriers to Mental Health Care for Black Women
The National Institute on Minority Health and Health Disparities reports that less than 50% of Americans get the mental health support they need. And Black Americans obtain mental health treatment half as often as white people. Several barriers prevent Black women from accessing mental health support, including the following.
Lack of Culturally Competent Care
Black therapists account for just 4% of psychologists, highlighting the lack of mental health professionals with shared racial identities.
With the lack of Black mental health care providers, Black women may find it difficult to connect with a therapist who understands their lived experiences and cultural perspective.
Racism and Discrimination in Healthcare
Unfortunately, it is common for Black women to experience racism and discrimination in the healthcare system. Too many Black women report having their pain ignored, not being listened to by providers, and being misdiagnosed. These experiences create roadblocks to receiving adequate healthcare.
For example, clinicians diagnose Black and African American patients with schizophrenia at higher rates than white patients with virtually the same symptoms, according to a World Journal of Psychology review. African Americans are also less likely to be offered medications and therapy, according to the American Psychiatric Association.
Economic Resources
Almost 19% of Black Americans live below the poverty line and lack access to wealth. Additionally, the U.S. Census reported that 9.6% of Black Americans are uninsured. Financial instability, transportation costs, and paying for mental health care establish firm barriers to accessing support options.
Stigmas About Mental Health
Mental health in the Black community is often stigmatized, creating frequent barriers to finding help. Additionally, Black women are more likely to take on primary caregiving for their children, meaning they often face greater demands on their time.
Finding time — while ignoring the associated stigma — to seek mental health support becomes extremely challenging.
Finding the Right Mental Health Support
Finding the right mental health support can be especially challenging for Black women. Finding a therapist who counsels Black women or primarily serves individuals from historically excluded identities is beneficial.
While your provider doesn't need to be a person of color, it is important they hold knowledge and experience about the impacts of systemic racism and sexism on Black women.
Black therapists account for just 4% of psychologists, highlighting the lack of mental health professionals with shared racial identities.
Face-to-face therapy sessions can help establish a trusting connection between therapist and patient. This may lead to more successful therapeutic outcomes. However, transportation and scheduling restrictions can make in-person sessions inaccessible for many Black women.
Visiting a therapist's office can feel uncomfortable for Black women concerned with the stigma of seeking counseling.
With the advancement of technology, counseling options have evolved.
Teletherapy is done virtually and is often ideal for people with busy schedules, limited time, and transportation barriers. Virtual therapy also helps reduce the negative perception some face when entering a mental health clinic.
Therapeutic-centered books and podcasts can provide additional avenues of mental health support. These resources can be an important step to finding the right mental health support. However, they should not replace counseling with a licensed therapist.
5 Mental Health Resources for Black Women
There are a variety of mental health resources — free and low cost — that help support Black women's mental health.
Therapy for Black Girls is known for its directory of therapists and its podcast. The podcast covers issues relevant to Black women, including mental health, self-care, and dating.
The Ourselves Black online and print magazine is dedicated to Black mental health. The organization also offers a mental health directory, podcast, and resources for protecting and improving your mental health.
Devoted to accessible mental health resources, Sista Afya offers low-cost therapy and support groups. They also provide free resources focused on identifying mental health symptoms and strategies to improve your mental health.
This app is created for and by Black and Indigenous people of color (BIPOC). The app offers mediations and philosophical and spiritual talks led by BIPOC mental health providers.
This comprehensive online directory lists Black women therapists in the United States. The site notes whether therapists accept new clients, accept your insurance, or offer sliding-scale payments.
Take Time to Prioritize Self-Care
Give yourself time and space to focus on you. Explore our collection of mental health resources to find support.
Learn More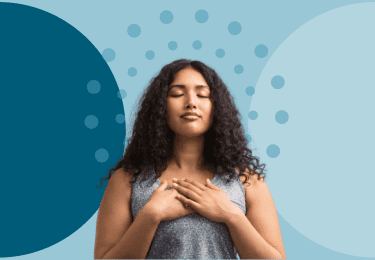 Frequently Asked Questions About Black Women's Mental Health
Why is diversity important in mental health care?
Diversity in mental health care should reflect the country's population.
Diverse mental health practitioners provide many benefits -- varied viewpoints on mental health treatment practices, positive therapeutic relationships, and an experiential understanding of racism and discrimination.
These benefits can enhance therapeutic outcomes for individuals seeking mental health support.
Are there support groups for Black women?
There are online and in-person support groups available for Black women. Support groups offer a shared space with other Black women to process mental health needs.
Some support groups focus on providing support for specific mental health issues, while others hold a broad focus.
Finding support groups or community-oriented mental health support can vary based on location. However, online options exist for Black women interested in connecting virtually. Organizations like Sista Afya and Therapy for Black Girls provide virtual spaces where Black women can join together in support.
How do I find a Black therapist?
Many sites offer online directories to search for Black therapists.
The Black Emotional and Mental Health Collective hosts a virtual therapist network that helps Black women find therapists located nationwide. Their searchable directory links users to Black-identifying mental health supporters in each state.
With such a small percentage of Black therapists available, finding a Black therapist with open and available sessions can prove difficult. In addition to online searches, consider asking friends or family members to refer Black therapists they may work with.
Featuring:
Dr. Jessica Batts
Jessica Batts, who obtained her doctorate in clinical psychology from Argosy University, is a licensed chemical dependency counselor and has a private practice in Fort Worth, Texas. After researching the needs of the community, she was afforded the opportunity to work with specialty mental health courts in Dallas and Tarrant County. In 2010, she managed a jail diversion mental health program in Dallas, where she personally provided case management and services to individuals charged in misdemeanor, felony, and competency court cases. She found that the criminal justice system became a revolving door for untreated mental health conditions, increasing the likelihood of incarceration, homelessness, and failing to successfully complete probation. Her belief is that anyone can be educated, supported, and given healthy coping tools. She believes that healing comes from inner strength, community support, and learning how to be kind to yourself.
DISCLAIMER: The information provided on this website is not intended or implied to be a substitute for professional medical advice, diagnosis, or treatment; instead, all information, content, and materials available on this site are for general informational purposes only. Readers of this website should consult with their physician to obtain advice with respect to any medical condition or treatment.