Modern Black Inventors Make History
Discover modern Black inventors and their history-making inventions. Celebrate African American inventors across the U.S. and throughout history.
Early African American inventors faced racist roadblocks and discrimination.
Black women first patented medical and software inventions in the modern era.
Inventions by African Americans in tech, science, and agriculture impact our daily lives.
---
Black inventors should be celebrated for their ingenuity, creativity, and global contributions. Many of the most celebrated Black inventors — including George Washington Carver, Madam C. J. Walker, and Elijah McCoy — developed their creations in the late 1800s and early 1900s. Modern Black inventors continue to play a pivotal role in developing innovations that shape our lives.
Despite discrimination, racism, and a history of exclusion, Black inventors have made advancements in many industries, including tech, medicine, science, health, wellness, and agriculture. Systemic racism prevented Black inventors from receiving patents for their inventions throughout much of the 19th century. Before that era, white slave owners often received credit for inventions by enslaved Black people.
Plagued by structural racial barriers, many Black inventors were forced to develop their creations with few resources. The modern era opened the door for Black inventors to apply for patents, manufacture their inventions, and receive due credit for their advancements. Let us celebrate modern Black inventors and uplift their contributions to modern society.
Modern Inventions by African Americans
Inventions in Tech
Marie Van Brittan Brown: Home Security System
Marie Van Brittan Brown was a full-time nurse living in New York when she invented the first home security system. Brown's 1966 patented system included peepholes, monitors, an alarm button that contacted the police, and a two-way microphone. Her invention laid the foundation for modern security systems and over 30 additional inventions.
---
Janet Emerson Bashen: LinkLine
Janet Emerson Bashen was the first African American woman to patent a web-based software invention. As a tech pioneer, Bashen patented LinkLine — a web application used to track and manage Equal Employment Opportunity claims — in 2006. Inducted into the Black Inventors Hall of Fame, Bashen continues to make technological advancements with her organization, Bashen Corporation.
Inventions in Medicine and Science
George Carruthers: Ultraviolet Camera
Physicist and engineer George Carruthers invented a camera to photograph ultraviolet images in space. Carruthers' 1969 invention captured the first UV images of the Earth's atmosphere. His cameras photographed over 550 stars and galaxies, including Halley's Comet. Carruthers earned NASA's Exceptional Scientific Achievement Medal and induction into the National Inventors Hall of Fame.
---
Patricia Bath: Laserphaco Probe
In 1988, Dr. Patricia Bath made scientific history as the first African American female physician to receive a medical patent. The Laserphaco Probe became the leading surgical tool used to treat patients with cataracts. Dr. Bath held patents for medical devices in Japan, Canada, and across Europe.
Inventions in Health and Wellness
Mary Kenner: Sanitary Belt
In 1957, Mary Kenner invented the sanitary belt, an elastic band that held sanitary napkins in place. The sanitary belt helped advance hygiene options for menstruating people. Like other trailblazing women, Kenner developed many inventions that eased daily life — like the toilet paper holder — and holds more patents than any other Black woman in history.
---
Leonidas Berry: Eder-Berry Biopsy Scope
Leonidas Berry's invention transformed the treatment process for alcoholism. The Eder-Berry biopsy scope added suction to the gastroscope and provided a clearer visual for doctors to see and collect tissue from the stomach. Using his invention, Dr. Berry discovered that the liver was the site of alcoholic disease, improving treatment options for patients.
Inventions in Agriculture
Booker T. Whatley: Community Supported Agriculture (CSA)
In his 1987 handbook, "How to Make $100,000 Farming 25 Acres," Booker T. Whatley outlined clientele membership clubs and other farming practices that remain in demand today. Clientele membership clubs, the beginnings of the modern CSA, provided farmers with a guaranteed income, reduced farm waste, and provided community members with fresh produce.
---
Charles and Shirley Sherrod: Community Land Trusts
In 1969, Charles and Shirley Sherrod founded New Communities. The Georgia-based farm collective launched community land trusts around the country and across the globe. Community land trusts split land ownership among a group of individuals, providing opportunities for communal farming and gardening, conservation, affordable housing, and land connection.
Impact on Society
Black inventors have made significant contributions to many industries worldwide. Celebrating the inventions created by African Americans honors their legacy and uplifts modern inventors striving for societal advancement today. The inventions made by Black Americans connect us to our natural resources, help us recover from illnesses, and improve our daily lives.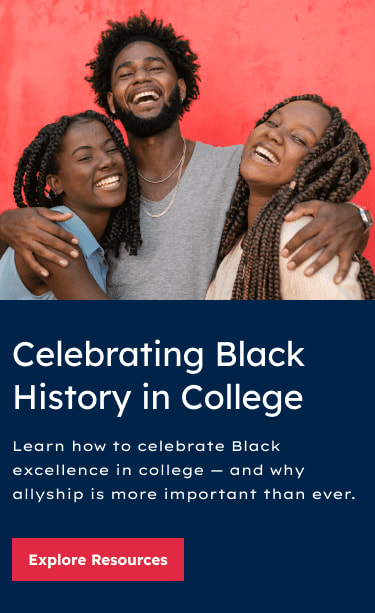 Frequently Asked Questions About Black Inventors
Who is the most famous Black inventor?
Many Black inventors have become well-known for their inventions. Two of the most famous Black inventors are George Washington Carver and Madam C. J. Walker. George Washington Carver invented crop rotation and other methods of soil preservation. Carver also created over 400 food products, many of which we still eat today.
Madam C. J. Walker was the first African American female millionaire. She invented a line of hair care products for Black women and pioneered a national corporation based on the Walker system, providing employment options to thousands of Black women across the country.
Who was the first Black female inventor?
Martha Jones is credited as the first African American woman to receive a patent in the United States. Jones was granted a patent in 1868 for developing a cornhusker. The invention husked, shelled, cut up, and separated husks from the grain.
Jones' invention marked a significant step forward in agricultural production. Jones also promoted corn husks as a hay replacement to feed farm animals, significantly reducing waste.
How do you patent an invention?
Patents legally protect your invention by assigning your name to the creation. Once you have a patent, other inventors cannot claim the idea as their own. If your invention has not been claimed through the United States Patent and Trademark Office (USPTO), you can proceed with a patent application.
Based on USPTO's specifications, determine if you need a utility, design, or plant patent. Required fees differ for each patent type. After completing the required patent forms and paying the necessary fees, submit your patent application. Applicants can expect a response from USPTO in about two years.