9 Pioneers to Celebrate During Black History Month
Black pioneers have transformed life in the U.S. Discover nine notable Black leaders and their contributions to American history and culture.
Image Credit: Raymond Gehman / Corbis Documentary / Getty Images
February is Black History Month — a great time to honor and recognize the accomplishments of Black pioneers. Black people have made, and continue to make, significant impacts on American history and culture. Even as systemic racism, anti-Blackness, and exclusion persist, Black leaders contribute to all areas of American society.
We cannot highlight every Black pioneer. Instead, we spotlight nine Black people who made lasting impacts on Black history and continue to shape progress in America.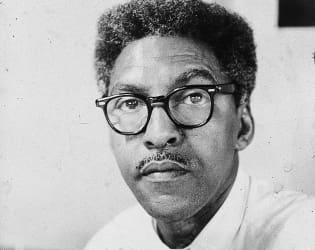 Image Credit: New York Times Co. / Contributor / Hulton Archive / Getty Images
Bayard Rustin (1912-1987)
Bayard Rustin was a socialist, civil rights activist, and gay rights activist. He is likely best known for his role as a key advisor to Dr. Martin Luther King, Jr. Rustin helped shape MLK's philosophy on nonviolent resistance and taught him about civil disobedience.
He assisted King in organizing the Montgomery bus boycott. Rustin was also a central organizer of the March on Washington for Jobs and Freedom, where King delivered his iconic "I Have A Dream" speech.
Rustin was a gay man. He worked behind the scenes during the civil rights movement due to rampant prejudice that he felt would detract from the movement. Later in his life, Rustin advocated openly for gay rights.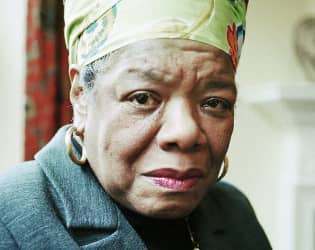 Image Credit: Martin Godwin / Contributor / Hulton Archive / Getty Images
Maya Angelou (1928-2014)
Writer Maya Angelou was a pioneer in Black and American literature. She was an acclaimed poet, storyteller, autobiographer, and Hollywood's first Black woman director.
As a civil rights activist, Angelou worked with Martin Luther King, Jr. and Malcolm X. Angelou's most famous work, "I Know Why the Caged Bird Sings," chronicles her childhood and her experiences with racism, sexual abuse, and violence.
In 2010, Angelou was awarded the Presidential Medal of Freedom — the highest civilian honor in the U.S. — by President Barack Obama.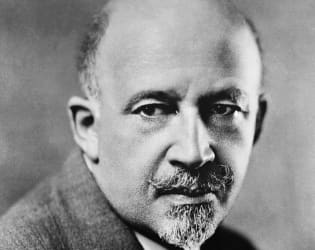 Image Credit: Bettmann / Contributor / Bettmann / Getty Images
W. E. B. Du Bois (1868-1963)
W. E. B. Du Bois was a writer, historian, scholar, activist, and one of the founding fathers of sociology. In much of his academic work, he wrote on race and the troubling circumstances of Black Americans. He was the first Black American to earn a Ph.D. from Harvard University and went on to become a university professor.
Du Bois was also one of the founding members of the National Association for the Advancement for Colored People (NAACP). Du Bois coined the phrase "double consciousness," a term used to describe how Black people navigate two opposing worlds — one Black and one white. The concept is now used often in sociological and psychological literature.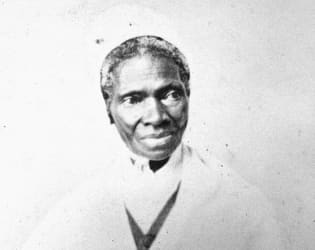 Image Credit: MPI / Stringer / Archive Photos / Getty Images
Sojourner Truth (1797-1883)
Sojourner Truth was an African American abolitionist and women's rights activist. Truth was a charismatic speaker who challenged ideas about the inferiority of women and African Americans.
A formerly enslaved woman, she was also a fearless advocate for women's suffrage. She assisted in helping enslaved people escape to freedom, find jobs, and establish new lives in free states. Her autobiography, "The Narrative of Sojourner Truth: A Northern Slave," chronicles her life in slavery and her later work for abolition and women's suffrage.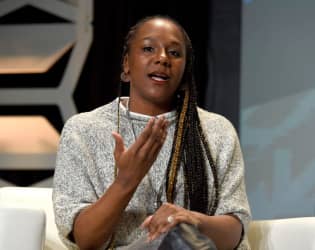 Image Credit: Ismael Quintanilla / Contributor / Getty Images Entertainment / Getty Images North America
Bree Newsome Bass (1985-Present)
Bree Newsome Bass is an artist, activist, and speaker. She received national recognition in 2015 when she climbed a flag pole in Columbia, South Carolina. Bass removed the confederate flag that flew in front of the state capitol building. The historic moment was named an act of civil disobedience but highlighted Bass's contributions to Black activism.
Bass uses her skills as a filmmaker, musician, and grassroots organizer to lead protests and create change in the movement for Black justice. She leads causes for social change, engaging community members to participate in the nationwide fight for racial reckoning.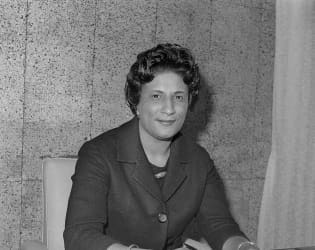 Image Credit: Bettmann / Contributor / Bettmann / Getty Images
Constance Baker Motley (1921-2005)
Constance Baker Motley was a political pioneer with an impressive legal career focused on racial and social justice. After graduating from Columbia Law School, she became an attorney and worked to desegregate Southern schools, buses, and diners. In 1964, she became the first Black woman ever elected to the New York state senate.
Baker Motley was the first African American woman appointed to the federal judiciary, the first woman attorney of the NAACP Legal Defense Fund, and the first Black woman to argue a case before the Supreme Court.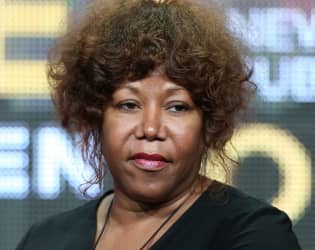 Image Credit: Frederick M. Brown / Stringer / Getty Images Entertainment / Getty Images
Ruby Bridges (1954-Present)
Ruby Bridges is a civil rights activist and was a pivotal figure during the civil rights movement. When the Brown v. Board of Education ruling passed in 1954, Bridges became the first Black child to attend William Frantz Elementary in Louisiana — an all-white school.
Bridges was escorted by four federal marshals to school while enduring racial slurs, insults, and exclusion by teachers, staff, students, and parents. Despite ongoing discrimination, Bridges continued to attend class without missing a single day of school.
One year after Bridges started at William Frantz Elementary School, Louisiana desegregated all schools statewide. Today, Bridges lives a life devoted to civil rights activism, racial justice, and eradicating discrimination in educational settings.
Image Credit: Anthony Barboza / Contributor / Archive Photos / Getty Images
Gordon Parks (1912-2006)
Gordon Parks made a massive impact on the American arts and film industries. He was a self-taught photographer, writer, composer, and filmmaker. Despite overt racism in the 1940s, Parks began working for Vogue and Life magazines as a photographer. During the civil rights movement, Gordon's photojournalism became well known.
Gordon was Hollywood's first major Black director. He is perhaps best known for directing "Shaft," one of the most successful movies of 1971 and one of the first blaxploitation films. Parks was named Photographer of the Year in 1960 by the American Society of Magazine Photographers. He also won the Congress of Racial Equality Lifetime Achievement Award in 2000.
Image Credit: Anthony Barboza / Contributor / Archive Photos / Getty Images
Tamika Mallory (1980-Present)
Tamika Mallory is a passionate social activist. She built an impressive career as a champion for racial justice and gender inequality. Mallory spearheaded the 2017 Women's March and has been a huge proponent of the Black Lives Matter movement.
Mallory co-founded Until Freedom, an intersectional social justice organization that seeks to rectify systemic racial injustice. The organization is specifically devoted to advocating for criminal justice reform and police accountability.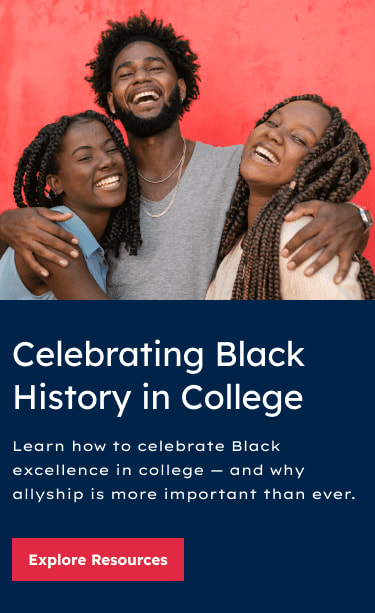 Celebrating All Pioneers
Black History Month is a critical time to recognize the significant role Black pioneers have played in shaping Black and American histories. These pioneers helped advance racial and social justice. They also contributed significantly to film, arts, politics, and more. While Black people still experience persistent racial discrimination today, these pioneers moved the needle further toward racial justice.