Should You Go Back to College for an Entrepreneurship Degree?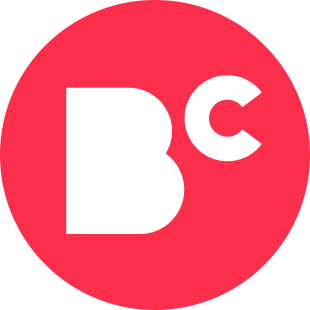 By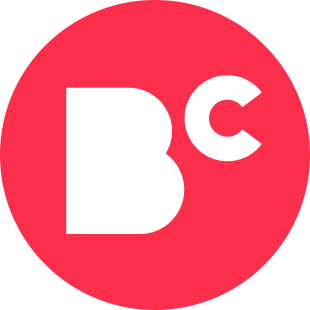 Staff Writers
Writer
The staff writers for BestColleges collaborate to deliver unique, student-driven content on topics such as career development, college life, and college planning....
Updated on September 21, 2023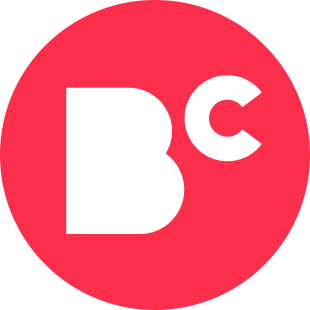 By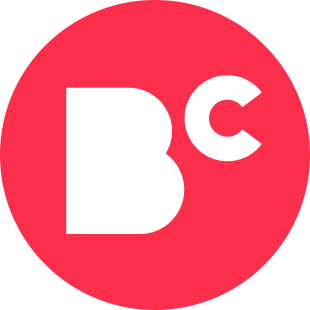 Staff Writers
Writer
The staff writers for BestColleges collaborate to deliver unique, student-driven content on topics such as career development, college life, and college planning....
Updated on September 21, 2023
www.bestcolleges.com is an advertising-supported site. Featured or trusted partner programs and all school search, finder, or match results are for schools that compensate us. This compensation does not influence our school rankings, resource guides, or other editorially-independent information published on this site.
Turn Your Dreams Into Reality
Take our quiz and we'll do the homework for you! Compare your school matches and apply to your top choice today.
More and more college grads are going back to school to study entrepreneurship.
An entrepreneurship degree teaches you how to launch a new business venture.
Entrepreneurship classes help hone your leadership, marketing, and negotiation skills.
Most successful entrepreneurs are older and have years of work experience.
---
Not everyone is comfortable being an employee. For some professionals, it can take five, 10, or even 20 years of working full time for an employer before realizing they'd prefer to start their own business and work for themselves.
Accounting software company FreshBooks estimates in its annual Self-Employment in America Report that 24 million U.S. workers are considering leaving their full-time jobs to pursue self-employment. For some of these workers who envision themselves creating the next Uber or Airbnb, choosing to go back to college to study entrepreneurship can be a great place to start.
If you want to start a business and are considering earning an entrepreneurship degree, you're not alone. Entrepreneurship majors are on the rise. Just two decades ago, only 49 U.S. schools offered an undergraduate or graduate degree in entrepreneurship. Today, more than 150 institutions allow students to major in entrepreneurship, including most top business schools.
Entrepreneurship Degree vs. Business Degree
Most universities that offer an entrepreneurship major do so through their business schools, so you'll likely be required to take some core business administration courses as part of your degree.
An entrepreneurship major focuses less on broad business principles and more on practical, real-world application.
While both business and entrepreneurship programs offer students the opportunity to learn the fundamentals of business, some key differences exist between the two.
Traditional business programs tend to focus more on the skills students will need to succeed in management positions within the framework of an existing business or organization. Topics mainly consist of broad-based business concepts and theories involving management principles, economics, finance, accounting, marketing, and business leadership.
With a major in entrepreneurship, you'll learn what it takes to launch a new venture or initiative in real-world scenarios. Students are taken through the entire life cycle of entrepreneurship, from concepts and idea generation to testing, development, funding, and launch.
Popular Online Bachelor's in Entrepreneurship Programs
Learn about start dates, transferring credits, availability of financial aid, and more by contacting the universities below.
5 Popular Entrepreneurship Degree Programs
Below are five examples of entrepreneurship degree programs offered by some of the country's most notable business schools.
This undergraduate business entrepreneurship program prepares students to innovate and launch their own business, with a focus on product development, leadership, strategic planning and analysis, and team-building.
ASU also offers a BS in technological entrepreneurship and management, which bridges the gap between business and technology, and various undergraduate certificates in topics such as entrepreneurship and innovation, business leadership, and small business practices.
ASU Entrepreneurship Classes
Business Model Development

Entrepreneurial Marketing

Entrepreneurship and Value Creation

Fundamentals of Entrepreneurial Finance

Marketing and Business Performance

Organization and Management Leadership

Principles of International Business

Venture Capital Experience
Students majoring in entrepreneurship and corporate innovation at Baylor acquire the practical knowledge and skills necessary for launching and running a successful startup. Students are able to expand their conceptual knowledge, develop a repertoire of venture management tools and techniques, and identify career options.
Baylor Entrepreneurship Classes
New Venture Finance: The Entrepreneur's Perspective

Managing the Family Business

Corporate Entrepreneurship: Initiating and Sustaining Innovations

Technology Entrepreneurship

Social Entrepreneurship and Economic Development

Franchising: Franchisee and Franchisor Perspectives

Entrepreneurship Internship

International Entrepreneurship

Entrepreneurship in the European Union

Negotiating and Conflict Resolution

Professional Selling and Communications
This degree in strategic business development and entrepreneurship prepares students for careers as innovators, either through the development of a new business venture or within an existing organization.
Illinois Entrepreneurship Classes
Management of Innovation and New Technology

Financing Emerging Businesses

Designing and Managing Organizations

Marketing to Business and Government

Sustainable Product Design and Marketing

Business Problem Formulation and Solving

Social Entrepreneurship and Social Change

Small Business Consulting

Legal Issues in Entrepreneurship
Syracuse's entrepreneurship and emerging enterprises major focuses on entrepreneurial management, arming students with the skills necessary to identify, envision, and pursue new business ventures. The curriculum challenges students with new ways of thinking, creating, and managing.
Syracuse Entrepreneurship Classes
Introduction to Entrepreneurship and Emerging Enterprises

Entrepreneurial Family Business Management

Imagination, Entrepreneurship, and Creative Problem-Solving

Entrepreneurial Marketing

Corporate Entrepreneurship

Entrepreneurship and Digital Commerce

Social Entrepreneurship in Action

Dilemmas and Debates in Entrepreneurship

Minority and Women's Entrepreneurship: Race, Gender, and Entrepreneurial Opportunity

Finance for Emerging Enterprises
Students majoring in entrepreneurship and innovation at TCU's Neely School of Business learn from renowned and respected entrepreneurial experts with experience launching successful companies. Courses engage students in meaningful dialogue, encourage creative thinking, and focus on real-world application.
While most other undergraduate entrepreneurship programs culminate in a bachelor of science degree, this program awards a bachelor of business administration.
TCU Entrepreneurship Classes
Entrepreneurial Leadership

Raising Entrepreneurial Capital

Entrepreneurial Innovation and Creativity

Corporate Entrepreneurship

Systems Planning and Process Analysis

Demand Planning and Management

Procurement/Supply Management

Managing People and Human Resources

Principles of Negotiation

Product Innovation and Brand Management
How Does an Entrepreneur Differ From a Business Owner?
All entrepreneurs are business owners, but not all business owners are entrepreneurs. The key difference is that entrepreneurs are more concerned with creating the next big thing rather than just starting a business as a means of generating an income.
All entrepreneurs are business owners, but not all business owners are entrepreneurs.
For example, someone who buys a restaurant and operates it for 30 years until they retire or pass it along to a family member would probably not be considered an entrepreneur. An entrepreneur would be the person who comes up with a new way to eat chicken wings without the mess and sells the product to thousands of restaurants, or someone who creates an innovative concept for a food truck franchise.
When you think of entrepreneurs, think of the TV show "Shark Tank." These creative-minded, business-savvy types typically build companies based on an original idea within an existing product or service category. They may even create an entirely new product or service category.
The ultimate goal of most entrepreneurs is to establish a successful company with lots of potential to grow, often with help from outside investors. This kind of move is usually considered a high-risk, high-reward strategy.
Should You Go Back to College for an Entrepreneurship Degree?
As with most degrees, the experience you get from it is what you make of it. Chances are pretty slim that a bachelor's in entrepreneurship will land you on the cover of Inc. Magazine alongside the likes of Bill Gates, Mark Zuckerberg, or Jeff Bezos.
That said, a degree in entrepreneurship will provide you with real-world business startup experience that could prove invaluable when you pursue your own venture. Knowing what not to do is just as important as knowing what to do. More importantly, being familiar with every aspect of launching and managing a startup is critical to success.
If you already possess some work experience, you're ahead of the game. One research paper found that the average age of entrepreneurs who started companies and went on to hire one or more employees is 42 years old. The paper also claims that entrepreneurs are 125% more successful when previously employed in the same sector in which they're starting their business.
To those who debate whether going back to school for an entrepreneurship degree is the right choice, the good news is that you don't have to quit your job and commit yourself to a full-time, on-campus experience. Many accredited institutions offer online entrepreneurship programs, which will cost you far less and still allow you to work while pursuing your degree.
There's No Better Time to Study Entrepreneurship with an Entrepreneurship Degree
Entrepreneurs are vital to the global economy. New business models are being propelled by the rise of cloud computing, smartphones, artificial intelligence, online marketplaces, and data sharing. Technological advancements make the process of launching and scaling any business a lot less risky, which is why now is a great time to see whether entrepreneurship might be right for you.
Even if you earn an entrepreneurship degree and eventually decide you don't want to run your own business, many organizations desire professionals with innovative entrepreneurial skills. A major in entrepreneurship can help you achieve success in numerous fields, such as marketing, real estate, business management, sales, research and development, and consulting.
Whether you plan to start your own company, join a startup, or apply your skills within an existing organization, an entrepreneurship degree is guaranteed to start you off on the right foot.