Ministry and Theology Careers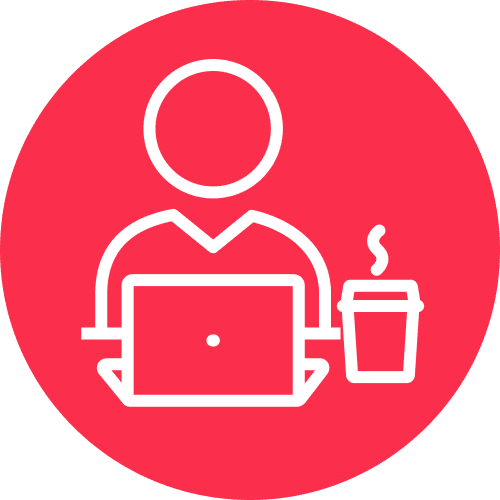 By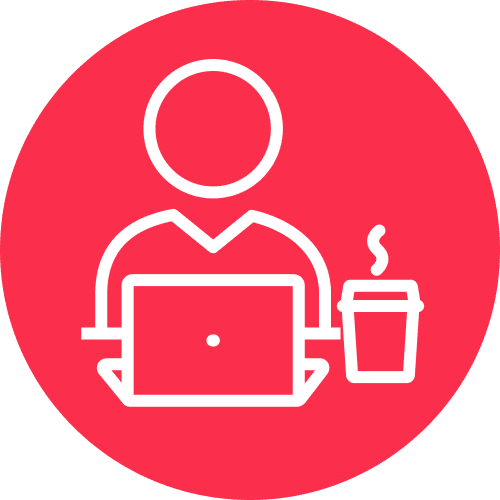 Steve Bailey
Writer
Steve Bailey is an experienced writer and editor focused on education. For the past 11 years, he has served as a senior associate with the Donovan Group, a communication firm that serves public schools and school districts across the United States. T...
Updated on May 9, 2023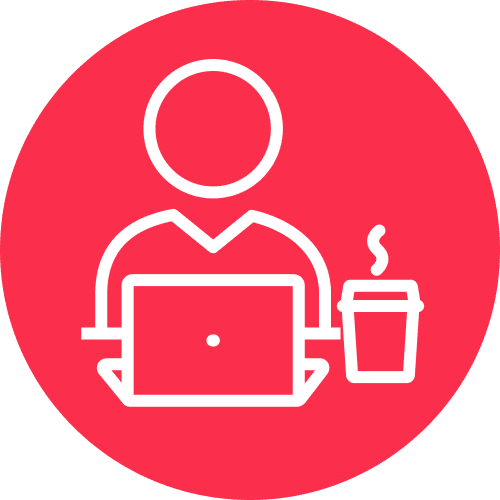 By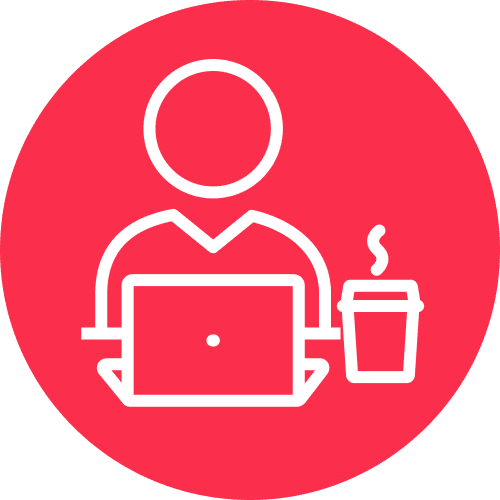 Steve Bailey
Writer
Steve Bailey is an experienced writer and editor focused on education. For the past 11 years, he has served as a senior associate with the Donovan Group, a communication firm that serves public schools and school districts across the United States. T...
www.bestcolleges.com is an advertising-supported site. Featured or trusted partner programs and all school search, finder, or match results are for schools that compensate us. This compensation does not influence our school rankings, resource guides, or other editorially-independent information published on this site.
Turn Your Dreams Into Reality
Take our quiz and we'll do the homework for you! Compare your school matches and apply to your top choice today.
There are many opportunities for learners seeking a ministry or theology degree. During these programs, students learn how to effectively serve in various ministry roles and support the mission of their church and faith. Graduates also become qualified to serve as senior pastors, educators, and counselors.
This page offers information on educational opportunities and careers for a ministry and theology major.
Why Pursue a Career in Ministry and Theology?
Ministry and theology programs teach learners how to: educate others about their faith; help congregation members improve their lives; and give others the power to overcome challenges related to relationships, substance abuse, and emotional trauma.
The ideal candidates for careers in ministry and theology possess deep faith, empathy, and conviction that they can use a religious foundation to make the world a better place. Ministry and theology students skills related to counseling, resolving conflict, and working with people from diverse cultures and backgrounds.
Ministry and Theology Career Outlook
Although ministry and theology professionals typically do not earn enormous salaries, they also rarely enter the field for the money. They feel called to the work, motivated by helping others find their faith. However, experienced ministry professionals can earn competitive salaries.
The following table provides salaries for several different ministry and theology professions.
Median Annual Salary for Ministry and Theology Careers

| Job Title | Entry-Level (0-12 months) | Early Career (1-4 Years) | Mid Career (5-9 Years) | Experienced (10-19 Years) |
| --- | --- | --- | --- | --- |
| Youth Minister | $34,170 | $35,140 | $38,670 | $44,480 |
| Pastor | $40,330 | $44,250 | $48,890 | $52,160 |
| Secondary School Teacher | $38,590 | $41,560 | $48,240 | $54,230 |
Source: PayScale
Skills Gained With a Ministry and Theology Degree
Christian ministry covers many elements of the human experience. Consequently, ministry and theology graduates need several skills to serve their communities, including counseling, education, communication, leadership, and conflict resolution.
Most programs offer courses in these areas, along with internships that allow students to develop these skills organically. In some schools, ministry students preach in chapel services or teach in local churches as part of their training.
Whether a minister serves as a pastor, teacher, or chaplain, counseling will almost certainly form a key component of their work. Pastors may provide counseling to engaged couples, people considering divorce, and those going through grief. Chaplains offer crisis counseling to first responders, and teachers often counsel students.
Many people attend church to learn more about their faith and how it applies to their daily lives. Pastors and other church leaders teach people what their denomination believes in, helping them actualize that belief in their homes, friendships, and workplaces.
Pastors need outstanding communication skills to preach sermons in front of a congregation each week. Additionally, teachers speak in front of classes and executive directors give talks to their teams. Knowing how to craft and deliver a compelling and informative speech helps these professionals communicate their purpose and mission with clarity.
Organizational Leadership
Formal ministry takes place within organizational structures. Pastors, principals, presidents, and executive directors of Christian organizations need leadership skills in order to inspire their congregation and excel in these organizations. They must be able to articulate a compelling vision, urge people to get behind that vision, and oversee the activities and objects that help achieve an organization's mission.
Staff members, volunteers, parents, denominational officials, and family members can experience conflict between each other in a church setting. A pastor often has to assume the role of lead negotiator and resolve problems.
Ministry and Theology Career Paths
Ministry majors can select a concentration to prepare for a specific career path. In addition to concentration coursework, ministry programs typically include core courses in the Bible and theology.
By contrast, theology programs rarely include concentrations, as these degrees often prepare students for doctoral work. At the doctoral level, students tend to focus on their own research interests.
While available concentrations vary, the following section describes some of the options ministry students can select at the bachelor's, master's, and doctoral levels.
Youth Ministry
Future youth pastors and student ministry leaders can pursue this concentration to prepare for a pastoral role with adolescents. Required coursework covers contemporary youth problems, spiritual foundations of youth ministry, and communicating in today's youth culture. This concentration usually includes an internship. Graduates can work in local churches, at Christian camps, or in national or international parachurch ministries.
Pastoral Ministry
>

This concentration prepares students to lead churches as pastors or associate pastors. Students take courses such as Christian leadership, leadership of Christian education ministries, and missional church development. Graduates may pursue ordination in their denomination.
Sports Ministry
Created for students who are building careers at sports-related Christian ministries, this concentration draws from the disciplines of theology, ministry, and exercise science. Students learn how to meet the spiritual and physical needs of athletes at all levels. Most sports ministry learners already serve in a Christian vocational setting and wish to learn about the intersection between faith and physical fitness.
Intercultural Ministry
Students who want to work in cross-cultural church settings or international development often choose this concentration. Learners take classes that cover regional specializations, intercultural communication, and missional anthropology. This concentration often features an international or cross-cultural internship.
How to Start Your Career in Ministry and Theology
Most ministry and theology careers require at least an associate degree for entry-level positions. Completing a bachelor's or master's degree opens up even more opportunities.
Individuals with a bachelor's can start as associate pastors, often working under the guidance of a senior pastor. Associate pastors lead group counseling sessions and conduct readings during services. They sometimes deliver sermons.
Graduates with a master's typically work as senior pastors and lead congregations. They may serve each congregation for a short period of time before moving to a new location or remain in one church for many years.
Associate Degree in Ministry and Theology
An associate degree in ministry or theology can open the door to opportunities to serve in a local church as an administrator or as a children's or youth minister. These degrees introduce students to the field through a shorter and more affordable format than a bachelor's program.
Associate programs in theology and ministry usually include courses in general education, biblical studies, theology, and practical ministry. They may also include an internship.
What Can You Do With an Associate in Ministry and Theology?
Youth ministers lead church programs for students in grades 6-12. Youth ministers plan activities such as retreats, camps, overnights, and rallies. These professionals also oversee volunteers, ensure youth and volunteer safety, and promote the overall mission of the church. In some churches, youth ministers provide pastoral care and counseling to families with teenagers at home.
Salary: $36,350
These administrators oversee church business operations, including the day-to-day business of running the church. Depending on the size of the congregation, church administrators may also manage finance assistants, communications directors, custodial staff, and volunteer managers.
Salary: $39,830
Children's Ministry Director
Children's ministry directors oversee a church's programs for children in fifth grade and younger. These programs may include children's church, Sunday school, vacation Bible school, and special events such as back-to-school parties. Many children's ministry directors also provide pastoral care to families with young children.
Salary: $35,020
Source: PayScale
Bachelor's Degree in Ministry and Theology
Most careers for graduates with a bachelor's degree in theology involve either teaching or mid-level church management. Earning a bachelor's degree from one of the top online ministry programs prepares students to serve in a parish setting, at a Christian school, or in a parachurch ministry.
Some ministry degrees prepare students to move directly into their intended career and teach about the Bible. Other programs provide the academic foundation needed to pursue a master's in divinity or a graduate degree in theology or biblical studies.
What Can You Do With a Bachelor's in Ministry and Theology?
Source: PayScale
Master's Degree in Ministry and Theology
Earning a master's degree in ministry or theology can lead to management positions in churches, nonprofits, and counseling centers. A master's can also prepare students for doctoral programs.
A master's in theology provides the academic background in biblical studies and theology that precedes a doctorate, while a master's in ministry prepares graduates to pursue ministry careers. In these programs, students engage with theological ideas, concepts of ministry, and the personal and spiritual characteristics that make a good minister.
What Can You Do With a Master's in Ministry and Theology?
Source: PayScale
Doctoral Degree in Ministry and Theology
Ministers who aspire to executive leadership positions in faith-based academic settings, as well as those who plan to become professors, must earn a doctorate. A master's degree generally meets the standard for executive roles in a church, parish ministry, or nonprofit setting. To become a professor, however, students must earn a Ph.D. or Th.D.
Many seminaries also offer a doctor of ministry degree (D.Min.), which is an applied doctorate similar to the Ed.D. in education or the JD in law. A D.Min. requires 3-5 years of study while working in a formal ministry setting and typically concludes with a doctoral project instead of a dissertation.
However, a D.Min. rarely serves as academic preparation for school leadership or higher education instruction. For those roles, students should pursue a traditional doctorate in theology, religion, or a related field.
What Can You Do With a Doctorate in Ministry and Theology?
Postsecondary Religion Teacher
After earning a doctorate in theology, ministers may qualify for college or seminary professor positions. These professionals may teach courses, counsel students, serve on committees, conduct research, and publish their findings. They may also speak at conferences and events, helping to promote their school.
Salary: $79,540
Christian College President
Christian college presidents can lead Bible colleges, liberal arts colleges, and seminaries. These ministry leaders determine an organization's overall vision and ethos and raise funds for their college. Presidents also lead a cabinet of department heads from each major division of the institution.
Salary: $149,670
Christian School Headmaster
These professionals set organizational strategies, provide accountability to each department, and serve as the face and voice of the institution to its stakeholders and community.
Salary: $87,510
Sources: BLS & PayScale
How to Advance Your Career in Ministry and Theology
After earning their degree, ministry and theology students can advance their careers through professional certifications or licensure, continuing education, and networking. Read on to learn more about each of these opportunities.
Certifications and/or Licensure
Certifications are optional credentials that demonstrate individuals' skills, while licenses are mandatory to work in certain careers. Church and ministry careers rarely require licensure. However, counselors may need a state-issued license, depending on their workplace and exact job requirements.
The General Board of Higher Education and Ministry offers a professional certification available to associate and senior pastors and licensed or ordained church leaders. Candidates must have leadership experience in the United Methodist Church.
The youth ministry professional certificate offers courses focused on working with young people; teaching the Biblical faith; and understanding the social, mental, and emotional development of youth.
The General Sunday School Division of the Division of the United Pentecostal Church International provides a Sunday school teacher certification that enhances candidates' teaching skills and boosts their knowledge of the word of God.
Continuing Education
Pastoral ministry certificate programs provide valuable skills in areas such as Christian leadership, youth ministry, counseling, catechism and evangelism, and Bible studies. Although admission requirements vary, many programs accept students with only a high school diploma.
Ministry and theology professionals can also explore free online courses, including those offered through the Christian Leaders Institute. The institute offers more than 100 courses using a donation-based model.
Additionally, grants and fellowships offer opportunities to explore new areas of ministry and theology. These programs also build participants' leadership skills. The Forum for Theological Exploration offers several fellowships each year.
Next Steps
Keeping your skills sharp and continuing to grow your knowledge are key to advancing in ministry and theology. Next steps may include the following:
Completing continuing education units in order to maintain your certifications and learn new tools and techniques for helping others through faith.
Networking with other ministry and theology professionals.
Getting involved in ministry and theology professional organizations.
Professional development in this field takes many forms. Consider all options as you look to build and continually improve upon your skills.
How to Switch Your Career to Ministry and Theology
Professionals who want to switch their career to ministry and theology may already have the education they need to make the transition. Individuals who hold a bachelor's or master's degree in education, counseling, or social work often find that their degrees transfer well into ministry.
If you hold a bachelor's degree in an unrelated major, such as business or economics, you can pursue a master's degree in theology or ministry to bolster your knowledge and move into more senior roles within churches.
Although just about anyone can move into ministry from a different profession, teachers, social workers, counselors, and nonprofit leaders are the most common career changers.
Where Can You Work With A Ministry and Theology Degree?
Industries
Religious Organizations
Churches, parishes, and faith-based nonprofit organizations employ ministry graduates to lead and staff programs, serve their communities, and manage volunteers. Employees may serve in a ministry environment or as ministers in other settings.
General Medical and Surgical Hospitals
Hospitals maintain a corps of chaplains from a variety of faiths. These professionals provide pastoral care and counseling to patients, family members, and hospital staff. Chaplains may also conduct on-site religious services.
Home Healthcare Services
Ministry graduates who also hold degrees in occupational therapy, physical therapy, or nursing can become faith-based providers of home healthcare services. Some may also serve as home healthcare managers.
Elementary and Secondary Schools
Christian organizations and churches often launch private K-12 schools that require administrators, teachers, and staff members. Ministry graduates can find work as Bible teachers, school chaplains, and student life directors.
Nursing Care Facilities (Skilled Nursing Facilities)
Ministry and theology graduates can serve as chaplains at nursing care facilities. In this role, they provide spiritual support, counseling, and religious services to patients, their families, and staff members.
Source: BLS
Resources for Ministry and Theology Majors
Organizations, free online courses, and publications help ministry and theology students and professionals grow in their field. The following sections provide more information about each option.
Professional Organizations
The Center for Public Justice: An independent, nonpartisan organization committed to civic education and policy research, CPJ hosts events and publishes books and journals to help leaders and citizens understand God's call to do justice.
---
National Association of Evangelicals: NAE represents 45,000 local churches in 40 different denominations. The association produces a podcast, publishes a magazine, and hosts regular events. NAE also puts on the Christian Student Leadership Conference for college students of faith interested in public policy.
---
The Veritas Forum: This forum provides space for experts and professors to help college students and faculty members think deeply about issues of faith, justice, brokenness, and the good life. Students can attend live events or watch recordings online. Students may also help host forums on campuses.
---
InterVarsity: An interdenominational campus ministry with a 75-year history, InterVarsity engages with young people on college campuses. The organization participates in evangelism, discipleship, and missions both on and off campus. InterVarsity operates a publishing press, a video production arm, and three retreat centers across the country.
---
Society for Pentecostal Studies: Founded in 1970, SPS consists of scholars committed to studying, publicizing, encouraging, and supporting Pentecostal and Charismatic theology. The organization publishes Pneuma: The Journal of the Society for Pentecostal Studies and hosts an annual meeting for members and friends. Members can also access student conferences, newsletters, and past research projects conducted by society members.
---
The Evangelical Theological Society: This society hosts an annual meeting and publishes a quarterly journal. Students and other professionals can also take advantage of the organization's career connections service.
---
Society for the Arts in Religious and Theological Studies: SARTS members work together to develop the arts in religion and society. The organization publishes ARTS Journal, which contains academic, practical, and pedagogical articles. The society also hosts an annual conference where members can present papers. Student members gain access to fellowships and digital libraries.
---
Society of Biblical Literature: Serving 8,000 members, SBL focuses on critical scholarship of the Bible. The society publishes books and journals on biblical studies, along with extensive resources for teaching the Bible. Members can attend regional, national, and international conferences and take advantage of an online career center.
---
American Academy of Religion: An academic coalition of religion scholars, AAR offers extensive publications, including journals and books. The academy also hosts employment listings, regional meetings, and an annual meeting. AAR provides research and travel grants to scholars and gives awards to outstanding teachers, journalists, and artists.
Jesus in Scripture and Tradition - University of Notre Dame: Students in this course learn to recognize key events, places, and people of the Old Testament, while also reflecting on the mysteries and teachings of Christ. The course examines the church's relationship to Christ and considers religious questions through select passages in the Bible.
---
Understanding God's Covenants - Dallas Theological Seminary: This six-week course covers the main covenants of the Bible, including the promises that God made to His people and how He continues to keep those promises. Students also examine and consider how to best serve this promise-keeping God.
---
Understanding the Old Testament - Crown College: During this eight-week course, learners study and consider various facets of the Old Testament. Upon completion, students can earn a certificate of completion and academic credit that they can apply toward a degree at Crown College.
---
Christ-Centered Exposition - Southeastern Baptist Theological Seminary: This course focuses on preaching and teaching others about the word of God. An experienced pastor explains how preaching reflects the declaration of Christ in the Scriptures. Students learn how to become more effective teachers of the messages contained in the Bible.
Ministry: The Seventh-day Adventist church has published this monthly magazine for nearly a century. Clergy members who practice a variety of faiths subscribe to the publication. The magazine boasts a circulation of more than 60,000 readers.
---
Ministry Today: Launched in 1983, this publication began with a focus on the Charismatic and Pentecostal movements. Ministry Today has since expanded its readership to pastors, church leaders, and ministers. The magazine features articles and insights that help faith leaders serve their congregations.
---
Theology: Theology features in-depth articles and analysis written by pastors, theologians, and other experts from around the world. The magazine features profiles of people of faith throughout history and explores how Christians can reach out to people in the West using new methods. The magazine publishes quarterly.
---
America: America provides articles, videos, and other multimedia that reflect how Catholics think and feel in the modern world. Contributors include major faith leaders in the Catholic church, decision-makers in society, and world-renowned scholars and thinkers.
Frequently Asked Questions About Ministry and Theology Careers
Is ministry and theology a good degree?
Ministry and theology degrees are a good option for individuals who want to use their faith to serve others in meaningful ways. Graduates can begin stable careers with steady salaries.
What is a ministry and theology degree good for?
Many theology and ministry graduates become pastors or ministers. Others pursue careers in education, business, and social work.
What are the four types of theology?
The four main types of theology are Biblical studies, church history, systematic theology, and practical theology.
What are the highest paying ministry and theology jobs?
Although few people pursue ministry and theology careers for the money, some professions provide competitive salaries. Senior pastors often make more than $50,000 per year, as do elementary and secondary teachers at private religious schools across the country.
Read More About Ministry and Theology Programs on BestColleges