How to Return to Work After a Career Break
Headed back to work after a career break? Determine what you want from your career and prepare to successfully reenter the workforce.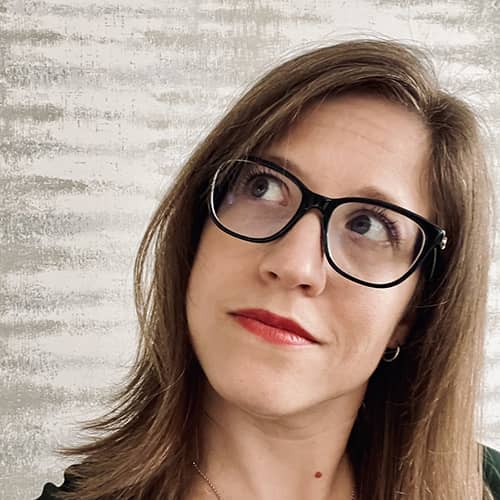 BestColleges.com is an advertising-supported site. Featured or trusted partner programs and all school search, finder, or match results are for schools that compensate us. This compensation does not influence our school rankings, resource guides, or other editorially-independent information published on this site.
Ready to start your journey?
Feature Image: Klaus Vedfelt / DigitalVision / Getty Images
---
Career breaks happen and hiring managers are becoming more understanding.
Determine what you want from your career by asking yourself important questions.
Prepare to successfully reenter the workforce: Research, network, upskill, and update.
Be transparent about your career break.
---
Considering going back to work? No matter the reason for your break — parenting, school, your health, or something else — now may be the perfect time to reenter the workforce.
Whether you call it the Great Resignation or the Great Reshuffle, the pandemic-inspired trend of employees voluntarily leaving their jobs continues. According to February 2022 data from the Bureau of Labor Statistics (BLS), there are currently 11.3 million jobs open in the United States.
Individuals who are ready to get back to work have the advantage of reentering a workforce with plenty of job openings. Additionally, employers are increasingly willing to hire someone who took a career break. A recent LinkedIn survey of more than 7,000 hiring managers discovered that "nearly half of employers believe candidates with career breaks are an untapped talent pool."
Determine Your Career Wants
Going back to work doesn't mean you have to return to the office you left — or even to the same role or field as before your career break. Your first step toward reentering the workforce must be determining your career goals.
Ask yourself these two questions and give yourself time to reflect on your answers.
1. Why did I take a career break?
A simple question, but a foundational one. Was it for personal reasons, or was I dissatisfied with my career? Was quitting my old job enough, or do I need to consider a career change?
2. Why do I want to go back to work and what do I hope to gain from it?
Reflect on your strengths, your values, and what's influencing your decision to go back to work now.
Research and Network
Once you've determined your career wants, you'll need to research the current labor market and begin networking.
Researching the labor market is an excellent way to get a high-level view of careers that interest you. By using sources like O*NET Online and the BLS Occupational Outlook Handbook, you can gather data on available jobs, potential earnings, education requirements, and more.
Telling people that you're on the job market again may feel scary, but don't avoid this critical step toward reentering the workforce. Though it may be intimidating, there are many benefits to networking that you don't want to miss out on.
If you've been on a career break for some time, online networking may be especially intimidating for you. Don't let it be! Consider what makes in-person networking successful. Then apply the same strategies to online networking.
Here are three helpful networking strategies you can use in-person or online:
1. Be genuine.
Don't fake interest in people or topics just to get something out of it. No one enjoys that … including yourself.
2. Be curious.
A curious mind will take you far. Everything can be genuinely interesting with the right mindset. Ask questions. Utilize resources. Networking can be fun if you're excited to learn from others.
3. Be kind.
In-person or on your screen, others around you may also be uncomfortable while networking. Keep that in mind and show grace when someone stumbles or misspeaks.
It's okay to be excited about what you'll learn or gain from others. Just be sure you're equally excited about the knowledge and resources you can share in return.
Refresh Skills or Upskill
It's important to refresh the skills that sat on the shelf during your career break. Upskilling is also something you should consider before you head back to work. Life-long education is becoming the norm.
There are three ways to approach upskilling, all of which can help you land a better job when you get back to work:
On-the-go programs, such as courses, training seminars, and bootcamps
Short-term programs, like certificate programs, accelerated master's programs, and apprenticeships
Long-term programs such as associate, bachelor's, and master's degrees
Additionally, there are more casual, less structured ways to upskill. Listening to podcasts, reading books from your local library, or even volunteering can enhance your skillset.
But what skills are in-demand these days?
Many employers are looking for people with technology-related skills. From the basics like word processing to more advanced skills like coding or search engine optimization, employers in countless industries need individuals with technological knowledge on their teams.
Update Your Resume and LinkedIn
You'll need to update your resume and LinkedIn profile as you prepare to get back to work. Instead of worrying over the gap in your resume from your career break, acknowledge it positively. Explaining the gaps in your resume is the best way to get hiring managers to focus on your skills rather than your career break.
Remember, there's no need to be defensive or overshare. If your company laid you off because of the pandemic, note that fact without getting into your feelings. If you took a break to care for young ones, state that you were on "parental leave."
Thankfully, today's employee-favored market is making career breaks more acceptable. Life sometimes wants or requires a break from formal work. Why not acknowledge that?
Transparency Is Key
Transparency is key when going back to work after a career break. Discuss your time off in your cover letters, elevator pitches, and interviews.
Your strength and confidence will rely on practice. Before even applying for a job, write out a general cover letter to help get your thoughts and story down. Reference this when applying to jobs and tweak it accordingly for each position.
Practice your elevator pitch with family members and friends. It may feel silly, but you'll be much more likely to make the pitch when the opportunity arises.
Review common interview questions and prepare questions of your own before an interview. Coming to an interview with questions shows your potential employer that you've done your research.
Frequently Asked Questions About Career Breaks
true
Is it OK to take a career break?
Yes. Life is full of surprises, and sometimes a career break is necessary. Other times, it may just be a wise decision. Four benefits of taking time off between jobs include the ability to fully decompress, take extended time off, make time for self-reflection, and pursue personal projects and interests.
true
How long is a career break?
There is no one correct length for a career break. Why you're taking the break and how long you can afford to be off work will influence the answer to this question. Carefully consider your finances and career goals when determining what length is right for you.
true
What counts as a career break?
Any length of time or reason for being off work counts as a career break. For some, this may mean taking one year off to travel. For others, this may mean taking five years off to raise young children at home. The important thing is to be transparent about the break when you're job searching.
Taking time off between jobs benefits workers. And it can be easier to ask for time off than you think. Learn more about scheduling a break between jobs. Networking with someone in the career you want is a good way to see if it might be the right fit for you, too. However, there are right and wrong... Dissatisfied with your career? Learn how to recognize the eight signs you're ready for a career change and what steps to take.
BestColleges.com is an advertising-supported site. Featured or trusted partner programs and all school search, finder, or match results are for schools that compensate us. This compensation does not influence our school rankings, resource guides, or other editorially-independent information published on this site.
Compare your school options.
View the most relevant school for your interests and compare them by tuition, programs, acceptance rate, and other factors important to find your college home.