Best Master's in Business Teacher Education Programs
A master's in business teacher education lets graduates pursue many well-paying jobs. Learn more about what workers may achieve with this degree.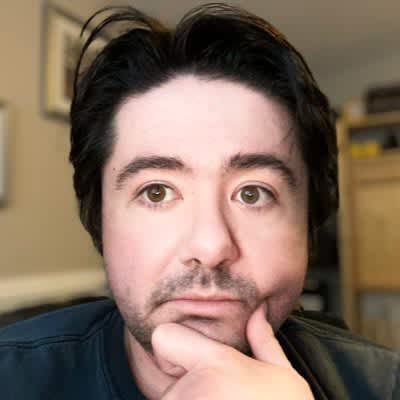 Reviewed by
Dr. Samantha Fecich
Our Review Network
BestColleges is committed to delivering content that is objective and accurate. We have built a network of industry professionals across healthcare and education to review our content and ensure we are providing the best information to our readers.
With their first-hand industry experience, our reviewers provide an extra step in our editing process. These experts:
Suggest changes to inaccurate or misleading information.
Provide specific, corrective feedback.
Identify critical information that writers may have missed.
Our growing Review Network currently consists of professionals in fields like business, nursing, social work, and other subject-specific industries; professionals in higher education areas such as college counseling and financial aid; and anti-bias reviewers.
Reviewers typically work full time in their industry profession and review content for BestColleges as a side project. Our reviewers are members of the Red Ventures Education Freelance Review Network and are paid for their contributions.
A master's in business teacher education lets graduates use their business expertise and experience to inspire the next generation. Schools may offer this degree on campus or fully online. Most programs meet states' requirements for an initial teaching license.
Potential jobs for graduates include middle or high school teachers. A graduate school education also benefits educators working toward a principal or instructional coordinator career. Others use their master's to enroll in a Ph.D. or Ed.D. program.
Ready to start your journey?
Picking the right on-campus or online master's in business education involves comparing schools' costs of attendance (COA). An online school's true COA includes online learning fees and transportation to in-person requirements.
Degree-seekers at a school with a high COA may consider taking out student loans. Research future earning potential, employer tuition assistance, and scholarships before taking out a federal or private loan.
Our Top Pick
Hofstra University - Hempstead, New York
Why It's #1: Hofstra University is the number-one ranked school on our Best Master's in Business Teacher Education Programs list. This school accepts 69% of applicants. Hofstra also features a low 13-to-1 student-to-faculty ratio, an advantage for learners wanting personalized attention from instructors. Although degree-seekers pay more for their master's in business teacher education than learners attending other schools on our list, Hoftra students have the highest graduation rate, at 85%.
Best Accredited Master's in Business Teacher Education Programs
Rankings compiled by the BestColleges Ranking Team
Is your school on this list? Get the BestColleges ranking seal.
Popular Online Business Teacher Education Programs
Learn about start dates, transferring credits, availability of financial aid, and more by contacting the universities below.
How We Rank Schools
Each year, the BestColleges Ranking Team evaluates hundreds of programs to produce our annual Best Master's in Business Teacher Education ranking. In 2022, the team sourced the most recent data available from the Integrated Postsecondary Education Data System and College Navigator, both of which are hosted by the National Center for Education Statistics. We identified 28 schools that qualify for our ranking list based on the following criteria.
Each school must be an accredited public or private, nonprofit institution.
Must offer a master's degree program in the given subject.
Must submit an annual report to the National Center for Education Statistics.
To ensure the accuracy and quality of our final ranked list, the ranking team reviewed each qualifying school to ensure it met the criteria for our ranking, and then applied our proprietary ranking methodology to identify the best schools offering this program in the nation. Each school is ranked based on a formula measuring academic factors (60%) and affordability (40%).
The BestColleges Ranking Team is made up of contributors from our data science and product management teams. These contributors operate independently from the editorial team. All BestColleges school rankings are produced by the ranking team and are free of editorial influence. Read our Editorial Policy and Standards to learn more.
BestColleges' Ranking Factors
Frequently Asked Questions About Business Teacher Education Programs
Is a master's in business teacher education worth it?
Yes.. As of June 2022, schools nationwide report a need for highly qualified educators. A master's in business teacher education prepares learners to teach at a secondary school or junior college. According to the Bureau of Labor Statistics (BLS), high school and middle school teachers earn salaries above $60,000, which is higher than the national median salary for all occupations of $58,260.
This degree may appeal to recent college graduates and experienced business professionals wanting a career change. Online master's in business teacher education degrees may offer advantages over on-campus programs. Some online degrees attract working students with an asynchronous curriculum. These programs let learners watch recorded lectures at a convenient time.
What can I do with a master's in business teacher education?
An on-campus or online master's in business teacher education prepares learners to teach at the secondary level. Educators working at a middle or high school may teach economics, business, or personal finance. Other professionals use the degree to teach business at a junior or community college.
A master's degree lets graduates pursue positions in the education field besides teaching. Middle and high school principals need at least a master's degree and teaching experience.
Other career options for experienced educators with a master's include instructional coordinator roles. These professionals design curricula for a school or district. Additional responsibilities include collaborating with teachers to make curriculum adjustments and coaching inexperienced educators.
What continuing education is available for business teacher education graduates?
Continuing education (CE) helps public school teachers in many ways, such as keeping up with the latest best practices and fulfilling licensure renewal requirements. CE requirements vary by state. For example, Texas educators must earn 150 CE hours every renewal cycle as of July 2022.
Public school teachers may satisfy their state's CE requirement by pursuing another master's degree or a doctorate. Students in an online Ed.D. program may specialize in curriculum and instruction, educational leadership, or reading and literacy. Graduates can use their degree to work as a school superintendent, policy maker, curriculum director, or chief learning officer.
How much money can I make with a master's in business teacher education?
The BLS reports that middle school teachers earned a median annual salary of $61,320 in May 2021. High school teachers made $61,820. Professionals working for public schools earned approximately $6,000 more annually than their peers at private institutions.
A master's degree may help new professionals earn more than their peers with only a bachelor's. Some public school districts pay first-year teachers with a master's approximately 10% more annually. Additional education, such as additional graduate credits, a second master's, or a doctoral degree, may lead to an automatic raise.
What are the highest-paying jobs with a master's in business teacher education?
Some graduates use their online master's in business teacher education to work at a community or junior college. The BLS reports that postsecondary teachers earned a median annual salary of $79,640 in May 2021. These educators made approximately $18,000 more annually than middle and high school teachers.
A degree and teaching experience may qualify professionals to work as a middle or high school principal. The median salary for these professionals in May 2021 exceeded $98,000 per year. In 2021, the top-paying states for principles were New York, Connecticut, New Jersey, Washington, and California.
Feature Image: PhotoAlto/Frederic Cirou / PhotoAlto Agency RF Collections / Getty Images
BestColleges.com is an advertising-supported site. Featured or trusted partner programs and all school search, finder, or match results are for schools that compensate us. This compensation does not influence our school rankings, resource guides, or other editorially-independent information published on this site.
Compare your school options.
View the most relevant school for your interests and compare them by tuition, programs, acceptance rate, and other factors important to find your college home.