Master's in Mechanical Engineering Program Guide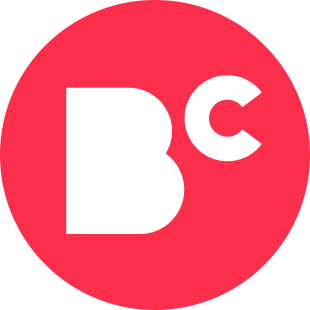 By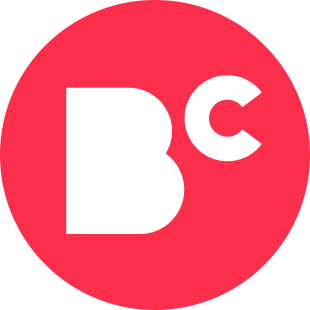 Staff Writers
Writer
The staff writers for BestColleges collaborate to deliver unique, student-driven content on topics such as career development, college life, and college planning....
Updated on August 15, 2023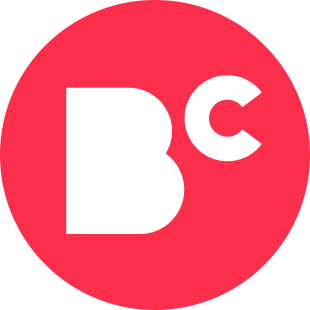 By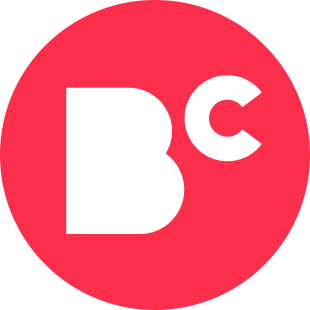 Staff Writers
Writer
The staff writers for BestColleges collaborate to deliver unique, student-driven content on topics such as career development, college life, and college planning....
Updated on August 15, 2023
www.bestcolleges.com is an advertising-supported site. Featured or trusted partner programs and all school search, finder, or match results are for schools that compensate us. This compensation does not influence our school rankings, resource guides, or other editorially-independent information published on this site.
Turn Your Dreams Into Reality
Take our quiz and we'll do the homework for you! Compare your school matches and apply to your top choice today.
The mechanical engineering field offers stable careers with job opportunities growing at about an average rate when compared to other industries in the United States. Aerospace engineers and petroleum engineers can make particularly high salaries, with petroleum engineers earning about $132,280 per year, according to the Bureau of Labor Statistics (BLS). Engineers with master's degrees tend to make more each year than those with only their bachelor's, and they qualify for more advancement opportunities, as well.
#1

Stanford University

Stanford, CA

#2

University of Florida

Gainesville, FL

#3

Georgia Institute of Technology

Atlanta, GA

#4

Johns Hopkins University

Baltimore, MD

#5

University of Southern California

Los Angeles, CA

#6

University of California, Los Angeles

Los Angeles, CA

#7

University of Washington

Seattle, WA

#8

University of Virginia

Charlottesville, VA

#9

Boston University

Boston, MA

#10

North Carolina State University

Raleigh, NC
Should I Get a Master's in Mechanical Engineering?
Students pursuing a master of science in mechanical engineering should be dedicated to their field before enrolling in their master's program. Mechanical engineering is highly specialized, so students should maintain focus while completing their curricula. Mechanical engineering students develop skills in engineering design, consulting, financial planning, quality control, and working with clients and other engineers. During their program, students collaborate with each other to build connections that may carry over to their post-graduate life and career. Students can join professional organizations after graduation in order to continue cultivating personal and professional connections.
Each master's applicant must decide between on-campus and online programs. Students with extracurricular obligations may benefit more from the flexibility of online programs. Online programs often deliver asynchronous coursework, which allows students to complete their assignments at their own pace. Students who prefer face-to-face learning environments and opportunities to work in person with their instructors might prefer on-campus programs.
What Can I Do With a Master's in Mechanical Engineering?
Professionals in the mechanical engineering industry must be skilled in analyzing, identifying, and solving problems. Most positions in this field require engineers to have knowledge of design and how it relates to engineering. Mechanical engineering professionals must understand quality standards and dedicate themselves to meeting those standards. Many positions in the field also require professionals to operate complex computers and equipment.
Mechanical Engineer
Responsible for analyzing problems to see how thermal and mechanical devices might provide solutions, mechanical engineers oversee the manufacturing process for devices. They also design or redesign thermal or mechanical devices or subsystems through computer-aided design and analysis. Mechanical engineers analyze test results in order to change systems or designs as needed.

Median Annual Salary: $85,880 *
Aerospace Engineer
Tasked with directing and coordinating the manufacturing, design, and testing of aircraft and aerospace products, aerospace engineers work hard to make sure products meet quality standards. They also assess project proposals to determine whether they are financially and technically feasible. These engineers inspect damaged or malfunctioning products to identify and solve problems, as well as assess project safety.

Median Annual Salary: $113,030 *
Industrial Designer
Industrial designers consult with clients to determine design requirements, presenting designs and demonstrating prototypes to to gain clients' approval. Industrial designers research how specific products work and who uses them. They also sketch ideas and create renderings, and use computer software to develop virtual models of various designs.

Median Annual Salary: $65,970 *
Agricultural Engineer
Agricultural engineers use computer software to design systems, equipment, or structures. They also oversee construction and production functions; plan and work with clients, consultants, contractors, and other engineers to ensure desirable outcomes; and test equipment for reliability and safety.

Median Annual Salary: $74,780 *
Petroleum Engineer
Petroleum engineers design equipment used to extract gas and oil from offshore and onshore reserves deep underground. They also develop methods for injecting gases, chemicals, water, and steam into oil reserves to force out more gas or oil.

Median Annual Salary: $132,280 *
Source: Bureau of Labor Statistics
How to Choose a Master's Program in Mechanical Engineering
To help choose between an on-campus and online program, students should identify the benefits and disadvantages of each format and compare them to their schedules and learning styles. Applicants should also consider program cost, which depends on many different variables, including tuition, room and board, and fees. Many programs outline their curricula and course offerings online, so prospective students should review their potential schools' websites to determine if their curricula align with what they hope to learn and gain.
Some programs require practicums or internships. Students should consider whether they want to enroll in a program with prior professional experience requirements, or if they would prefer a curriculum strictly based on coursework. Accreditation is another important factor in choosing a master's program, and students can usually determine a programs' accreditation status through their websites. Moreover, not all master's programs offer the same concentration options, so applicants should determine whether they want to choose a specialization for their master's, and if so, what it should be.
Programmatic Accreditation for Master's Programs in Mechanical Engineering
Higher education institutions and employers review graduates' transcripts for accreditation, which exists on both the regional and national level. Regionally accredited programs are considered more prestigious than those with national accreditation, and employers often seek candidates with degrees from regionally accredited schools. Moreover, credits from regionally accredited schools typically transfer more easily than those from nationally accredited institutions.
Regionally accredited programs also qualify for tuition reimbursement plans, and usually offer formal degrees. Nationally accredited institutions, on the other hand, do not offer easily transferable credits, are excluded from most tuition reimbursement plans, and usually grant certificates instead of degrees. Programmatic accreditation applies to specific departments, schools, or disciplines within an already-accredited institution. Programmatic accreditation shows that graduates received a focused education.
Master's in Mechanical Engineering Program Admissions
Admissions requirements ensure that incoming students are well-prepared and qualified to succeed in their chosen program. Prospective students must review each program of interest to determine whether they meet admissions requirements.
Admissions standards for online students are often more stringent than for on-campus learners, because online students must demonstrate that they can learn effectively in flexible, remote environments. Online program applicants must often submit several letters of recommendation to prove their credibility, along with their resume and transcripts. Some programs also have students write an essay to evaluate their qualifications. Because these admissions departments are so particular, students should apply to a few different schools that interest them to increase their chances of admission. However, applicants should also keep in mind that for every application they submit, they must pay an individual application fee.
Prerequisites
Bachelor's degree

In order to gain admission to a master's in mechanical engineering program, students must first earn a bachelor's degree. Some programs require students to have their bachelor's in a related area of study, while others do not.

Professional Experience:

Students do not need any previous professional experience to gain admission, though some programs require applicants to submit their resume.

Minimum GPA:

Master's in mechanical engineering students must meet the minimum GPA requirement to gain admission. Minimum GPAs usually range between 3.0 and 3.5.
Admission Materials
Application:

Applications require students to fill out general information and take about 20 minutes to complete.

Transcripts:

Students must submit their undergraduate transcripts when applying to graduate programs. There is not usually a fee assessed with transcript requests, unless students request multiple transcripts.

Letters of Recommendation:

Admissions departments must note whether they require letters of recommendation, and how many they need. Students should use professional and educational references.

Test Scores:

When applying, students must submit their GRE scores. Each program has its own minimum score requirements for applicants.

Application Fee:

Application fees range from $50 to $75. Schools may waive these fees for certain students under special circumstances.
What Else Can I Expect From a Master's Program in Mechanical Engineering?
Each master's program is unique. Some offer concentration options, and course topics may also vary between programs. See some of the most common concentration options below.
Concentrations Offered for a Master's Degree in Mechanical Engineering

| Concentration | Description | Careers |
| --- | --- | --- |
| Automation and Robotics | The automation and robotics concentration explores how to create, use, and program robotic and animatronic tools. Students explore the fundamentals of automation and how to use robotics within their mechanical engineering discipline. | Graduates may pursue careers related to robotics and automation. |
| Automotive Engineering | Focusing on engineering of vehicles, automotive engineering touches on aerospace engineering and marine engineering. Students learn about different elements of electrical, electronic, mechanical, software, and safety engineering as it applies to the design, manufacturing, and operation of automobiles, trucks, and motorcycles. | Automotive and aerospace engineer |
| Manufacturing | In the manufacturing concentration, students learn about the application and principles related to manufacturing within a company. They learn about regulations for the practice of manufacturing and the skills necessary to succeed in manufacturing and engineering positions. | Manufacturing engineer |
| Thermal, Fluid, and Energy Systems | Focusing on nanoscale heat transfer and large-scale fluid dynamics, the thermal, fluid, and energy systems concentration teaches students to perform cutting-edge research and conduct experiments. Students study the properties of earth's atmosphere and research how they relate to the science of fluid dynamics. | Students in this concentration are prepared to work in a number of faculty positions within the thermal, fluid, and energy systems discipline. |
| Nuclear Energy | Discussing topics like the medical and industrial uses for radioactive materials, the nuclear energy concentration allows students to research and develop instruments, systems, and processes to determine the benefits of radiation and nuclear energy. | Nuclear engineer |
Courses in a Master's in Mechanical Engineering Program
Master's in mechanical engineering programs usually have common goals, but do not always cover the same topics. Students can review each prospective program's curriculum to explore the course options each institution offers. Below, are some common course offerings.
Mechanical Engineering Design and CAD
This course introduces engineering students to the basic engineering design process and the fundamental knowledge and concepts used in the design of mechanical systems and devices. It allows students to use a variety of tools for design. Students start by learning hand-drawing skills and exploring various ways to articulate visual ideas, and they conclude by learning the standards of presentation with CAD tools.
Introduction to Mechanics
Offering an in-depth study of the fundamental elements associated with classical mechanics, the introduction to mechanics course includes particle and rigid body kinetics and kinematics. Students learn about momentum principles and work energy.
Statics and Mechanics of Materials
Focused on the equilibrium of rigid bodies, design of trusses, and free-body diagrams, the statics and mechanics of materials course explores one-dimensional stress and strain. Students learn about properties of areas; Hooke's law; and the stress, deflection, and strain of components that are subjected to uniaxial tension, bending, and torsion.
Mechanical Engineering Dynamics
Exploring the basic principles of classical mechanics as they apply to the motion of particles, the mechanical engineering dynamics course covers systems of particles and rigid bodies. Students review kinematics, learn to analytically describe motion, and learn to understand the curvilinear and rectilinear motions of particles.
Mechanical Engineering Thermodynamics
Reviewing the properties of pure substances, the mechanical engineering thermodynamics course covers equations of state and phase equilibrium. Students learn about control volumes, energy conservation, ideal gas mixtures, combustion, gas turbines, and entropy.
How Long Does It Take to Get a Master's in Mechanical Engineering?
Students usually take about two years to complete their master's in mechanical engineering. Program length varies depending on whether a student chooses to enroll full time or part time. Students with other time commitments who are unsure they can complete the number of credits required to maintain full-time enrollment status each semester may want to consider enrolling part time. The two-year program length is based on full-time enrollment, so part-time students may take longer to complete their degrees. Some programs offer an accelerated option, allowing students to take more credits than traditional programs require each semester. Some programs also allow students to double up on their credits to finish their degree sooner. Students who want to finish their degrees sooner should meet with their academic advisers to discuss enrollment opportunities and course load options.
How Much Is a Master's in Mechanical Engineering?
The total program cost for a master's degree in mechanical engineering relies on several variables. Tuition, for example, is structured differently for each program. Some institutions operate on a flat-rate cost for all students, while others charge different tuition rates for in-state and out-of-state students. Some online programs charge different tuition rates for online students, or give in-state rates to all online students regardless of where they reside. On average, in-state students at public schools pay about $535 per credit, and must take an average of 42 credits.
Prospective students should also account for accommodation expenses. On-campus housing prices are usually higher than those for off-campus housing, though on-campus accommodation often includes a meal plan and offers more social opportunities. Incoming students should evaluate the price differences between on- and off-campus housing to pick the right fit for them. Applicants should subtract their financial aid from the total projected program cost to determine what they would have to pay for their master's degree.
Certifications and Licenses a Master's in Mechanical Engineering Prepares For
Certification Quality Technician
A certified quality technician solves and analyzes problems. The certification program teaches individuals to prepare inspection instructions and plans, train inspectors, analyze quality costs and other data, and apply fundamental statistical methods for process control.
Certified Technology Manager
The certified technology manager program has a technology emphasis and hinges on a broad-based, multi-subject exam. CTM status is ongoing as long as individuals make their annual payments. They do not need to report continuing education activity in order to maintain their CTM status, but they can report it to qualify for certified senior technology manager status.
Certified Systems Engineering Professional
This certification recognizes systems engineer practitioners who have experience and demonstrated knowledge in many aspects of the engineering discipline. The certified systems engineering professional program requires individuals to have systems engineering knowledge, and it teaches individuals to carry out systems engineering tasks and practice in a broad range of domains.
IAPMO Mechanical Plans Examiner Certification
A nationally recognized, comprehensive certification and testing program, IAPMO's national personnel certification program for inspectors, plans examiners, and code administrators assesses the knowledge of construction codes to prove competency and professionalism. The program represents all occupations and technical disciplines in the code administration profession and teaches individuals what they need to know to work in the profession.
Certified Automation Professional
The International Society of Automation provides interested individuals with the chance to earn their certification as a certified automation professional. The program provides a third-party, objective assessment to confirm an individual's skills as an automation professional. Individuals learn to be responsible for the definition, design, direction, documentation, and support of systems.
Resources for Graduate Mechanical Engineering Students
A great resource for students pursuing their mechanical engineering master's degree, eFunda offers materials students can use to study formulas, equations, and other math subjects. They can also access a forum to ask other engineers for advice or help.
A job search site, Engineering Central serves as a useful tool for students nearing graduation and looking for a secure job to begin their post-graduate career. The site allows students to select a location and browse employers and jobs.
No matter what engineering topic students are studying, they can use the Access Engineering Library to find relevant videos, books, and tools to help them understand the material.
An online source of engineering tools including metric charts and calculators, Eng-Link provides students with resource links and plenty of other information on software for engineers.
Professional Organizations in Mechanical Engineering
Professional organizations offer opportunities for networking, professional development, and learning. They often provide members with useful resources to help boost their knowledge in the field and aid in their career advancement. Networking events hosted by these organizations allow members to connect with each other, building lasting professional contacts and learning about job opportunities.
A nonprofit membership organization, ASME enables career enrichment, knowledge sharing, collaboration, and skills development across all engineering disciplines. The organization has more than 130,000 members in 151 countries. Students make up 32,000 of those members.
With more than 120,000 members in 140 countries, the Institution of Mechanical Engineers strives to develop engineers, encourage innovation, and promote engineering as a profession.
Known as the world's leading organization in production engineering research, CIRP is at the forefront of optimization, design, machines and systems, and the control and management of processes.
Dedicated to connecting and educating engineers while advancing, promoting, and developing commercial vehicle, aerospace, and automotive engineering, SAE serves more than 128,000 engineers as a global association in the industry.
SME works to advance and support the manufacturing industry. The organization focuses on six core areas: additive manufacturing; smart manufacturing; automation; forming and fabrication; machining; and quality, measurement, and inspection.