The Best Online Master's in Public Safety Administration Programs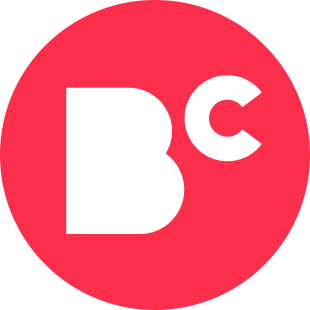 By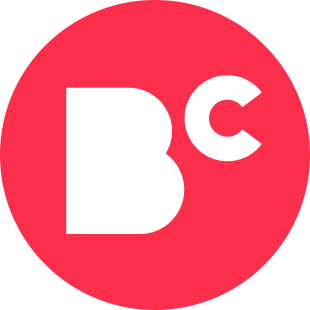 Staff Writers
Writer
The staff writers for BestColleges collaborate to deliver unique, student-driven content on topics such as career development, college life, and college planning....
Updated on July 21, 2023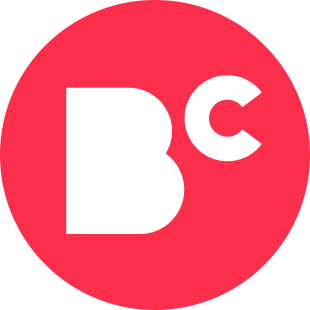 By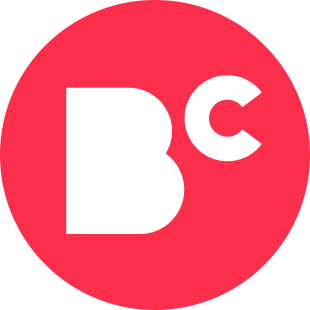 Staff Writers
Writer
The staff writers for BestColleges collaborate to deliver unique, student-driven content on topics such as career development, college life, and college planning....
www.bestcolleges.com is an advertising-supported site. Featured or trusted partner programs and all school search, finder, or match results are for schools that compensate us. This compensation does not influence our school rankings, resource guides, or other editorially-independent information published on this site.
Turn Your Dreams Into Reality
Take our quiz and we'll do the homework for you! Compare your school matches and apply to your top choice today.
There are numerous public safety agencies at the local, state, and federal levels that require effective administrators. Earning an online master's degree in public safety administration prepares you for a rewarding career while also enabling you to serve the public good. Graduates of public safety administration programs can go on to work in environmental protection, law enforcement, and occupational health. Public safety administrators may also find themselves in life-saving positions at disaster relief organizations and emergency management agencies. The U.S. Bureau of Labor Statistics projects a 7-13% increase in demand for public safety professionals by 2024.
What are the Best Master's in Public Safety Administration Programs? Here are our top 5:
Related Programs That Might Interest You
Learn about start dates, transferring credits, availability of financial aid, and more by contacting the universities below.
Best Accredited Online Master's in Public Safety Administration Programs
Best Online Master's in Public Safety Administration Programs
Should I Get a Master's in Public Safety Administration?
Master's in public safety administration programs hone skills in effective decision-making, communication, management, conflict resolution, and policy-making. These degrees train students for careers in public safety, fire services administration, police administration, or public health. While in the program, learners have the opportunity to network with faculty, peers, and experts. Many students participate in internships in order to acquire hands-on experience from skilled public safety professionals. Many colleges provide students with the help they need to secure employment. Career advisers conduct mock interviews, improve resumes, discuss career options, and help with job placement.
Students who pursue a master's degree in public safety administration often come from different backgrounds. Some already work as first responders or administrators at public safety agencies. Others come straight from an undergraduate program and have little work experience. Many students come from an unrelated background and hope to switch careers. Working students often opt for online programs, while students with little work experience usually chose on-campus options. Online learning offers the flexibility to juggle family, work, and other responsibilities. On-campus programs, by contrast, may offer more networking events or internship opportunities.
What Else Can I Expect From an Online Master's in Public Safety Administration Program?
The content of an online master's degree in public safety administration will vary depending on which school you choose and the strengths and specializations of each program. The curriculum, faculty, and resources at each school can be important factors when choosing the program that's right for you.
Curriculum for an Online Master's Degree in Public Safety Administration
While course catalogs will differ from school to school, below is a list of sample courses that are common for most public safety administration degrees.
Human Resource Management: In this course, you will study personnel systems in public sector organizations along with conflict management, business ethics, and workplace collaboration. You will also learn how organizations utilize their human resources programs and learn about typical management responsibilities such as employee relations, compensation, benefits, and performance.
Public Safety and Incident Response: Public safety administrators must respond to a number of situations including public health emergencies, terrorist attacks, and natural disasters. Administrators must have the skills to lead first responders and disaster relief efforts. In this course, you will learn how to implement leadership strategies and work under the pressures of an emergency situation.
Public Safety Law and Civil Liability: Students in this course learn about the relationship between the law and public safety efforts. As professionals in leadership roles, administrators must understand the responsibilities and liabilities of public safety personnel. The course uses historically significant lawsuits, cases, and precedents to illustrate important legal principles.
How Long Does it Take to Get an Online Master's in Public Safety Administration?
Online public safety administration degrees can usually be completed in two years and require an average of 36 credit hours of coursework. Enrolling part-time will lengthen the amount of time it takes to complete a degree. Depending on your program's curriculum, the flexibility of your schedule, and time management skills, an online master's degree could take longer than two years to complete.
Some master's in public safety administration programs offer cohort learning while others are individually paced. Cohort learning keeps all students enrolled in a course on the same timeline of assignments and deadlines. This often encourages more collaboration between students and instructors. A structure that is individually paced allows students to work at their own speed and meet course deadlines in way that fits their busy schedules.
How to Choose a Master's Program in Public Safety Administration
A master's degree in public safety administration usually requires 30-40 credits, which takes about two years of full-time study. Part-time students often take three years or more to complete the degree, depending on course load. Colleges increasingly offer online programs designed for working professionals who need the flexibility to create their own schedules. Undergraduates planning to enter graduate school straight out of college often choose an on-campus degree. Prospective students should think about their personal preferences and learning style in order to choose which mode of delivery best suits them.
Students should think about several aspects when considering which school to attend, including academic and career goals, the school's reputation, admission requirements, location, and affordability. Curriculum requirements vary, but faculty usually require a comprehensive exam or thesis. Students should also consider how to pay for tuition, as well as other related costs such as accommodation, transportation, and living expenses. Students should always review each program's accreditation before making a commitment.
Once enrolled, learners can expect to acquire advanced theoretical and practical knowledge in areas such as law enforcement, public health preparedness, emergency response, and disaster preparedness. Some schools allow students to specialize in an area such as police or fire administration. Many employers value hands-on experience such as an internship or practicum. Once students have acquired classroom knowledge, many gain the opportunity to apply their learning in real-work contexts through supervised experiences at local law enforcement offices or emergency services agencies.
Accreditation for Online Master's in Public Safety Administration Degrees
For students pursuing online degrees, it is important to attend a school that is regionally or nationally accredited. Of the two, regional accreditation is considered a more prestigious designation and is usually given to schools that offer a wider selection of academic programs and degrees. There are six regional accrediting agencies in the U.S. that are overseen by the U.S. Department of Education and Council for Higher Education Accreditation (CHEA). National accreditation is often given to schools that prepare students for particular trades or careers.
Graduate programs in public safety and administration can also receive special accreditation from third-party agencies such as the Center for Public Safety Excellence. These types of special designations can be helpful in identifying high-quality programs. Before you choose a public safety administration program, be sure to verify that the school is nationally or regionally accredited. If you are uncertain about a school's accreditation status, you can find a list of accredited schools on the CHEA website.
Master's in Public Safety Administration Program Admissions
When applying to master's in public safety administration programs, students must submit materials such as transcripts, standardized test scores, and references. Some schools require essays, while others ask for prior work experience. Online and on-campus programs usually follow the same process, though the admissions schedule may differ.
Students should apply to a few different schools, including a reach school and a safety school. In order to keep the process manageable and affordable, candidates should only apply to programs they would seriously attend.
Prerequisites
Bachelor's degree:

Unless the college offers a dual bachelor's and master's program in public safety administration, applicants must have a bachelor's degree. Some schools prefer an undergraduate major such as public safety or criminology, while others have no specific requirements for the undergraduate major.

Professional Experience:

Some public safety administration programs are designed specifically for professionals who already have experience in areas such as law enforcement, public safety, the military, or a related field. Many others do not require experience. Make sure to research this requirement before applying.

Minimum GPA:

Many schools require students to have a minimum GPA of 2.75 or 3.0. However, students may be able to offset a lower GPA with high scores on standardized tests or years of relevant work experience.
Admission Materials
Application:

Students should begin the application process about a year before they plan to attend graduate school. While some schools accept applications at specific times of the year, others accept them year-round.

Transcripts:

Candidates should supply transcripts from all previous colleges attended. Graduate schools pay particular attention to the last 60 credits of applicants' undergraduate program. In some cases, graduate schools may contact undergraduate colleges directly. Many schools provide transcripts at no cost.

Letters of Recommendation:

Most schools require two to four letters of recommendation. Students should request letters from faculty, advisers, and employers. Give referees six to eight weeks to fulfill your request.

Test Scores:

Each program asks for different standardized tests and minimum scores. Many require the GRE, but some also accept MAT, GMAT, or LSAT. Applicants should contact the school or admissions department to find out the average test scores for admitted students.

Application Fee:

Applicants should budget $50-$100 for each application. Some schools may offer fee waivers to help make the process more affordable.
Employment Outlook for Master's in Public Safety Administration Graduates
Students who earn an online master's in public safety administration can pursue a diverse set of career paths. Graduates with this degree often seek positions in public service, law enforcement, and emergency response, including administrative work for police or fire departments. Professionals in this line of work are often compassionate problem-solvers with strong interpersonal and leadership skills. They must also work well under stress and continually improve their effectiveness in the field.
Master's in Public Safety Administration Salary
No matter what career path you choose after earning your public safety administration degree, there is room for growth and high earning potential. Of the careers listed below, environmental health and safety managers have the highest earning potential throughout their careers. While public safety officers earn considerably less when they are not in supervisory positions, each of the professions listed belows shows consistent salary increases over time. In most cases, employees have also reported high levels of job satisfaction.
Median Salary by Experience Level
| Occupation | Entry Level | Mid-Level | Late Career |
| --- | --- | --- | --- |
| Environmental Health and Safety Manager | $64,000 | $78,000 | $88,000 |
| General Operations Managers | $43,000 | $66,000 | $79,000 |
| Public Safety Officer | $31,000 | $34,000 | $40,000 |
| Emergency Management Specialist | $48,000 | $62,000 | $73,000 |
Source: Payscale
Financing Your Online Master's in Public Safety Administration Program
When choosing the right online master's degree in public safety administration, be sure to explore all of the funding options available to you. Completing the Free Application for Federal Student Aid (FAFSA) will determine your eligibility for grants, scholarships, loans, and work-study awards. Since they are free, scholarships and grants should be prioritized over loans. Private funding options may also be available, although most private loans carry higher interest rates than those offered by the federal government.
How Much Is a Master's in Public Safety Administration?
Students should expect to pay an average of $600 per credit, based on a sampling of master's in public safety administration programs. However, this number varies greatly between schools.
A number of factors influence the cost of a master's degree in public safety administration. For instance, in-state tuition at public colleges costs significantly less than out-of-state tuition. Private colleges and universities often charge even more. Whether you decide to choose an on-campus or online program also impacts the cost of the degree. Students who plan to take classes on campus should consider the cost of accommodation, transportation, and other related expenses. By contrast, online programs often offer reduced rates or in-state tuition for out-of-state students. However, online students usually have to pay technology fees or distance learning fees.
Learners should research their financial aid options, including federal loans and scholarships. Some colleges offer reduced tuition for professionals already working in law enforcement or public safety. Additionally, students who plan to enroll full time may apply for graduate assistantships. Graduate assistants receive a stipend in exchange for helping professors with research, teaching, research, and administration. Certain employers also maintain scholarships and reimbursement programs for employees.
Approximately two-thirds of today's college students rely on loans to fund their education, but there are plenty of overlooked financing options you can use to reduce your overall student debt.
Completing the Free Application for Federal Student Aid (FAFSA) is a crucial first step for any student with financial needs. Our FAFSA guide features a step-by-step rundown on the process and answers to several frequently asked questions.
Financial aid for online learning is equivalent to what you'll find for campus-based learning, but that hasn't always been the case. Learn about the changes that have taken place, as well as the different funding opportunities available to online students.
Online college programs can be a flexible, affordable option for single parents who are interested in earning a degree and securing their family's financial future. We've compiled a list of scholarships, grants, and other financial aid options geared toward single moms and dads.
Millions of dollars in free money is available to U.S. military personnel, but much of it goes unused. Learn more about grants, scholarships, and other financial aid opportunities available to veterans, active-duty service members, and reservists.