Best Online Master's in Security Programs
Security professionals work to combat these losses by drawing on a variety of skills to evaluate risk and respond to emergencies.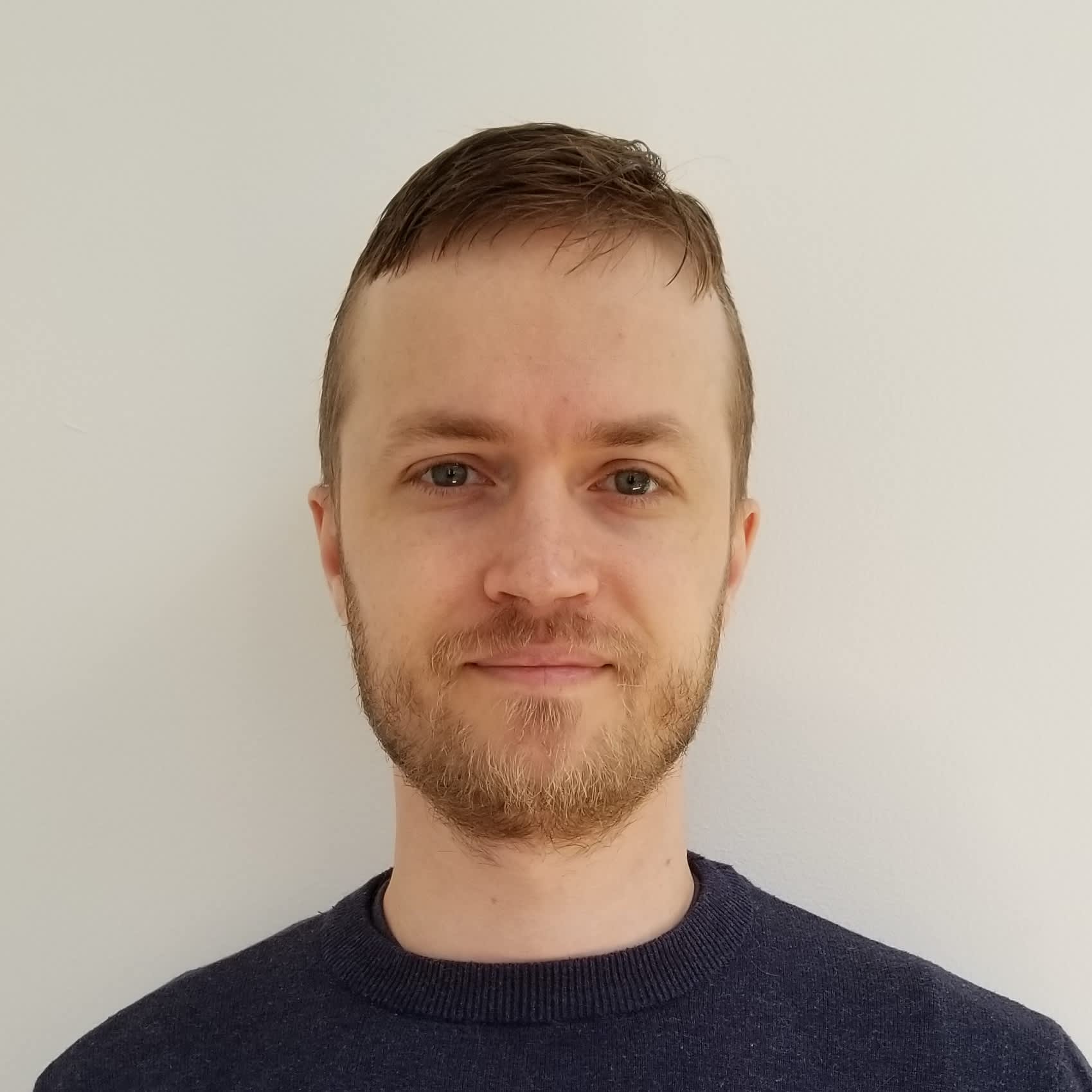 By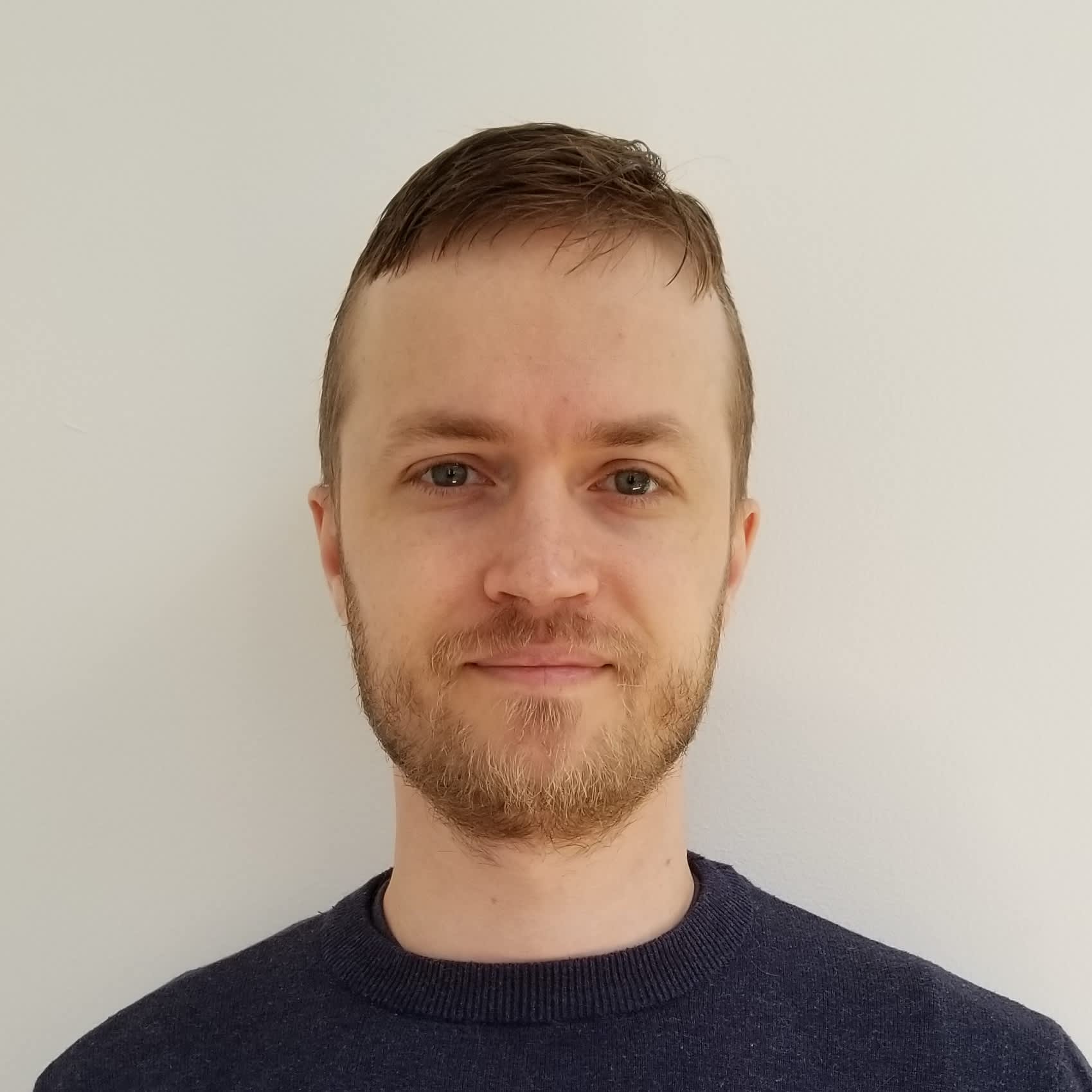 Doug Wintemute
Writer
Doug Wintemute is a writer who focuses on higher learning and entertainment. Since 2014, he has contributed to content and editorial work for award-winning publications. He completed his BA and MA in English at York University, graduating summa cum l...
Updated on August 14, 2023
Edited by
Amelia Buckley
Editor
Amelia Buckley has worked as an editor for BestColleges, focusing on degree resources for prospective students. She holds a BA in global studies from the University of California, Santa Barbara....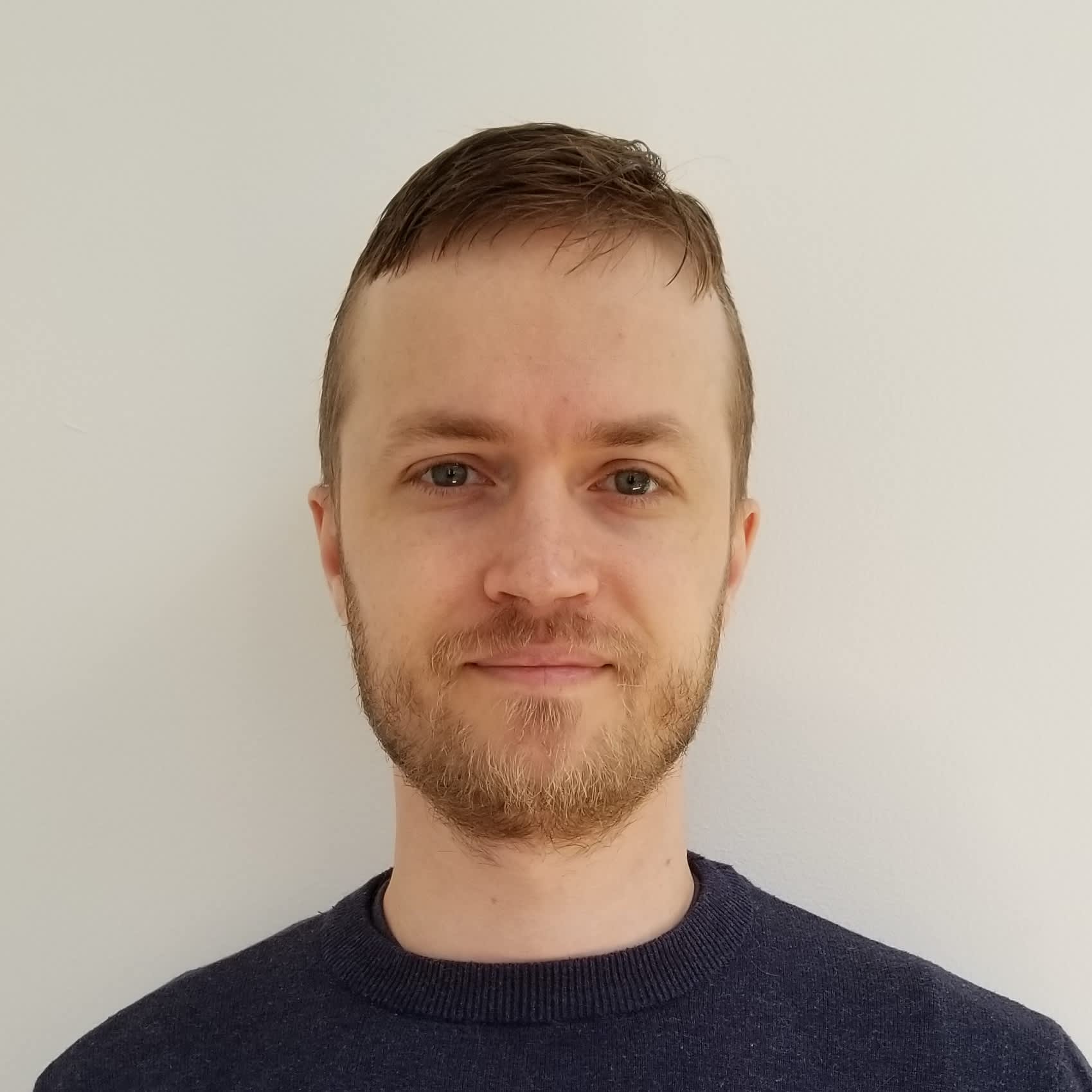 By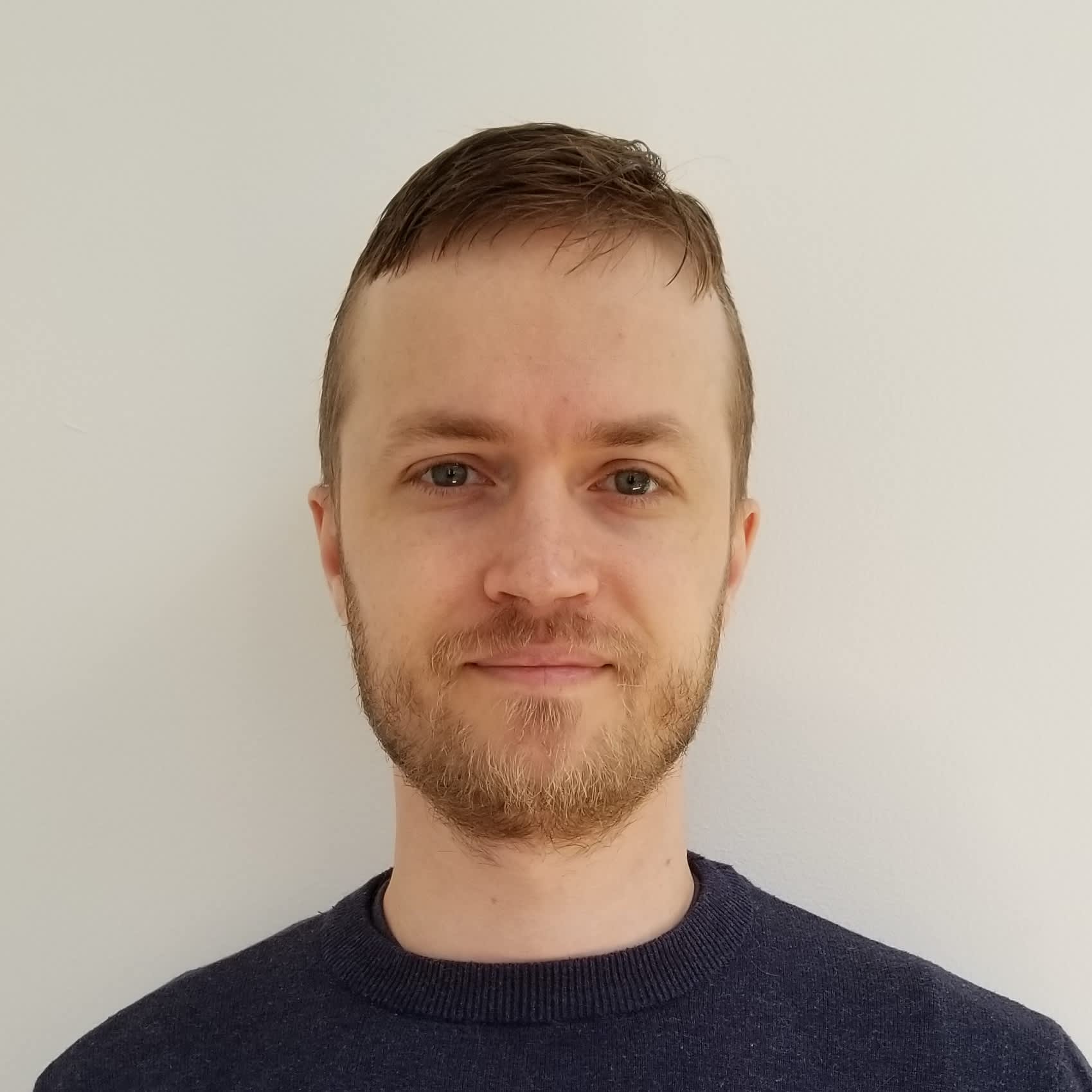 Doug Wintemute
Writer
Doug Wintemute is a writer who focuses on higher learning and entertainment. Since 2014, he has contributed to content and editorial work for award-winning publications. He completed his BA and MA in English at York University, graduating summa cum l...
Edited by
Amelia Buckley
Editor
Amelia Buckley has worked as an editor for BestColleges, focusing on degree resources for prospective students. She holds a BA in global studies from the University of California, Santa Barbara....
Updated on August 14, 2023
www.bestcolleges.com is an advertising-supported site. Featured or trusted partner programs and all school search, finder, or match results are for schools that compensate us. This compensation does not influence our school rankings, resource guides, or other editorially-independent information published on this site.
Turn Your Dreams Into Reality
Take our quiz and we'll do the homework for you! Compare your school matches and apply to your top choice today.
A master's in security prepares students for leadership and management careers in law enforcement and security organizations. The training typically runs for two years and equips learners with administrative, problem-solving, and operations skills. Students also gain knowledge of laws, policies, and corporate security protocols.
Similar to a criminal justice degree at this level, a master's in security provides access to many protective service positions, including leadership and senior-level positions. The Bureau of Labor Statistics (BLS) projects the addition of more than 285,000 protective service jobs between 2020 and 2030. The median annual wage for this field was $46,590 in May 2021.
When choosing a graduate school, prospective students often look at program costs and fees, which averaged $19,792 in 2019-20, as per the (NCES). Here, we highlight some of the other considerations you should think about. We also look at the best master's in security programs from the top online schools, as well as career outlooks and expectations.
What Can I Expect From an Online Master's in Security Program?
Every online master's in security is a little different, but the programs typically feature 30-45 credits and last two years. The training often includes the history and principles, research, theoretical examinations, and practical applications of security.
Security master's programs teach students how to lead in a protective service organization. In addition to the criminal justice-focused studies such as psychology and criminological theory, students build administration, risk management, and other leadership skills. They also take specialized training in subjects such as cybercrime, profiling, and justice and security.
When preparing for graduate school, prospective students should think about the degree type they want. Schools may offer an MA or MS degree in this discipline. These degree types may result in similar outcomes, but they often emphasize different aspects of the training. MA programs, for example, focus on interdisciplinary leadership training. MS programs emphasize technical and analytical approaches.
In some cases, security training comes as a specialization within a criminal justice program. Students may, however, get to specialize even further to focus their training. Specializations may include homeland security, crime analysis, criminal justice, or leadership and administration.
Still Looking for the Right Fit? Discover Similar Programs.
Popular Online Master's in Security Programs
Learn about start dates, transferring credits, availability of financial aid, and more by contacting the universities below.
What Courses Will I Take in an Online Master's in Security Program?
Issues in Public Safety
In this course, students learn about the most pressing issues in the field of public safety. Topics include the use of force, changing legal standards, technology use, and the latest best practices.
Criminal Law
This course teaches students about the histories, purposes, and structures of laws. They examine various laws, the common defenses, and the processes for prosecution.
Surveillance and Security
Students in this course explore national security, its potential threats, and the laws related to it. They also examine the growth in surveillance and the balance between individual freedoms and national security.
Criminology
In this course, learners study the sociological perspectives of crime and criminals. They look at the criminal justice system, the causes of and reactions to crimes, and the effects of corrections, incarceration, and rehabilitation.
Cybersecurity
This course explores the cybersecurity field, providing students with knowledge of the types of cybercrimes, their motivations, and detection and protection methods.
Find the Tools You Need to Get Started on Your Degree
What Are the Admission Requirements for an Online Master's in Security Program?
The admission requirements for an online master's in security can vary by program, but they usually include a bachelor's degree at a minimum. More competitive programs may require a minimum undergraduate GPA and specific bachelor's degrees, such as a criminal justice degree.
Online programs typically feature the same applications as on-campus programs, along with any technological requirements. The following section provides details on the most common application components, as per our graduate admissions guide.
Application
The standard college application requires students to fill out their personal information and indicate which program they are most interested in. At the graduate level, prospective students usually apply directly to the school of their choice. Although, they may apply to multiple schools at once through one of the college application systems.
Test Scores
Schools often require prospective graduate students to submit standardized GMAT and GRE test scores in their applications. These tests help distinguish between applicants during the admissions process. Not all schools require students to submit test scores. But applicants can still improve their admission chances with adequate test scores after completing GMAT prep and GRE prep.
Letters of Recommendation
Most college applications require three letters of recommendation. These letters usually come from former teachers or employers. They provide insight into the candidate's work and education history and potential. The more relevant the references are, the better chance the letters will improve the application.
Resume and Work Experience
A resume often accompanies an application, though it does not need to highlight relevant work experience. Instead, a college application resume provides more details about the candidate's professional journey and strengths. In some cases, however, work experience may be required, particularly for programs with practical requirements.
Essays
Grad school essays help applicants paint a clearer picture about themselves and their study interests. Prospective master's degree students may need to write about a provided topic in their essays. Or they may need to address why they chose the school and program and describe their research and postgraduate interests.
Official Transcripts
Almost all schools require transcripts as part of the application package. These records provide details on the prospective student's former studies and how they fared. As per our transfer guide, transcripts can also lead to transfer credits and help satisfy course prerequisites.
What Can I Do With Online Master's in Security Degree?
Career Outlook
Communities everywhere want to improve public safety. As a result, the BLS projects 8% growth for protective services occupations between 2020 and 2030. This figure is equal to the projected growth for all occupations during that same period.
Graduates with an online master's in security degree can access many positions within this field, including police and detective, and security guard roles. The type of role and employer impact expected salaries considerably.
For example, gambling surveillance officers and investigators earned median annual wages of $31,470 overall in May 2021, as per the BLS. State government positions, however, paid median annual wages of $75,490.
Check out what a master's in security degree can do for your professional future.
Career Paths
Security Guards
Security guards protect an organization's people and property. They conduct patrols and surveillance, monitor suspicious behaviors, and deter criminal activities. They also alert police and other first responders in the case of an emergency.
Median Annual Salary: $31,470
Gambling Investigators
Gambling investigators specialize in casino and gambling operations. They may work for casinos, providing security and monitoring illegal behavior. They may also work for law enforcement and investigate illegal activities by casinos and gambling operations.
Median Annual Salary: $35,450
Police and Detectives
Police and detectives respond to calls, patrol areas in their jurisdiction, and enforce laws by issuing citations and arresting offenders. Detectives and investigators may specialize in specific crimes, collecting evidence and monitoring suspects. Security graduates may need to complete academy training to qualify for these positions.
Median Annual Salary: $66,020
Security Manager
Security managers oversee the security teams and operations for organizations. They may be in charge of setting up security technology, planning and evaluating operations, and ensuring staff have the appropriate security training and follow regulations. Security managers may need to collaborate with management and law enforcement personnel.
Median Annual Salary: $72,060
Federal Agents
These professionals work for federal agencies, such as the Federal Bureau of Investigation and Homeland Security. They investigate federal crimes and threats to national security. They may also take over for local or state police when the crimes are large or of a particularly serious or sensitive nature.
Median Annual Salary: $93,970
Security Not For You? Check Out These Related Careers.
Continuing Education
In addition to the professional opportunities, a master's in security can lead to various continuing education paths. Graduates can, for example, continue their training in a doctorate in security or doctorate in criminal justice program.
They can also pursue an interdisciplinary field, which would expand their career options. One of the most common continuing education paths for graduates in this field is a law enforcement academy program. Many agencies require candidates to complete their internal training programs to qualify for employment.
How Do I Choose an Online Master's in Security Program?
Cost
When looking at school and program costs, prospective students may want to start by comparing online and on-campus program costs. They should also compare private and public school costs and in-state and out-of-state program costs. They can calculate the true program cost by considering how their studies will impact their income.
Program Format
Prospective students should think about program format to ensure they get the ideal learning experience for their needs. They can, for example, compare synchronous and asynchronous studies and the experience of part-time and full-time students. If their schedule allows it, they may want to consider accelerated programs.
Location
After choosing between online and on-campus programs, prospective students should think about location. If they plan to study on campus, they need to find a school within traveling distance of where they currently live or plan to live. Online learners need to ensure they can visit campus if they must complete residency requirements.
Accreditation
According to our accreditation guide, accreditation is one of the most important considerations for students. Institutional accreditation can impact financial aid, transfer credits, and employment. Security and criminal justice programs may also receive programmatic accreditation from the Academy of Criminal Justice Sciences.
Student Support
Schools and programs offer many different types and levels of student services. For online learners, the learning experience can be considerably impacted by the online student services provided. Prospective students can look for career services and academic support programs, along with mentorship programs and internships and practicums.
Best Accredited Online Master's in Security Programs
Rankings compiled by the the BestColleges Ranking Team
Is your school on this list? Get the BestColleges ranking seal.
How We Rank Schools
At BestColleges, we believe a college education is one of the most important investments you can make. We want to help you navigate the college selection process by offering transparent, inclusive, and relevant school rankings.
Our rankings are grounded in a few guiding principles and use the latest statistical data available from trusted sources. Read our ranking methodology. We hope our approach helps you find the school that is best for you.
Best Online Master's in Security Programs
Frequently Asked Questions About Master's in Security Programs
Is a master's in security worth it?
A master's in security allows graduates to enter various protective service fields. This gives them the opportunity to help their communities and the people in them.
An online master's in security also provides the added value of an online degree. Through online learning, students can expand their school and program searches to find more suitable training and program costs. Online learning can also provide a more accommodating schedule for working professionals and busy learners.
What can I do with a master's in security?
After completing a master's in security, graduates can enter the workforce directly. They may choose a security position or look for a law enforcement career. Both paths may require them to complete extra training programs, such as a police academy program.
Graduates can also pursue a more advanced degree. They may, for example, tackle a doctorate in security or a related discipline. They can also choose to complete a postgraduate certificate, such as a criminal justice or criminology certificate.
Are security graduates in demand?
Yes. For the protective services field, the BLS projects 8% growth and the addition of about 286,000 new professionals between 2020 and 2030. This is roughly the same as the projected growth rate of 8% for all occupations.
For the security profession specifically, the BLS projects 15% growth between 2020 and 2030. The expansion of legalized gambling and remote surveillance technologies will play a large role in this growth.
How much money can I make with a master's in security?
The salaries available to graduates with a master's in security vary by many factors. According to the BLS, the median annual wage for protective services occupations was $46,590 in 2021. Yet, master's degree graduates can qualify for the highest-paying positions in these fields.
While the median annual wage for security guards and gambling surveillance officers was $31,470 in May 2021, the top 10% of gambling surveillance officers earned more than $56,730. The top 10% of security guards made over $50,040. State government gambling surveillance officers made median annual wages of $75,490.
What are the highest-paying jobs with a master's in security?
The highest-paying jobs for graduates with a master's in security depend on their specific employer and location. However, the position with the highest median annual wage, according to the BLS, belongs to police and detectives.
In May 2021, these professionals made median annual wages of $66,020. The top 10% of earners made more than $105,540. The wages also varied depending on what level of government employed them. For example, federal employees made median annual wages of $93,970, state government employees made $72,280, and local government employees made $64,610.
Image Source: South_agency, Getty Images
Certifications and Licenses for Master's in Security Graduates
Basic Analyst Classification
Intended for beginning professionals who are not yet certified, this classification verifies that the holder is familiar with the basics of the profession. It does not grant the right to call oneself certified, but shows employers that you are serious about getting your eventual certification.
(ISC)2 is a leader in cybersecurity, and these certifications are taken seriously by employers and professionals around the world. Students can choose from multiple certifications for different specializations, such as certified cloud security professional, as well as for different points in their career, such as information systems security management professional.
GSHNSP Homeland Security Certifications
The Global Society of Homeland and National Security Professionals offers several certifications for those interested in careers with the Department of Homeland Security and related organizations. These verify that the holder has the skills, knowledge, and training required to perform in such roles. Certifications exist for both established professionals and those wishing to enter the field.
Resources for Graduate Security Students
This online magazine focuses on defense-related issues, such as new technology, threats, and current events. The site is available to anyone who wishes to learn more about defense and national security.
This bimonthly academic journal sponsored by the Terrorism Research Initiative and the Center for Terrorism and Security Studies focuses on academic analysis of issues pertaining to terrorism, security, and anti-terrorism tactics and efforts.
Since 1921, the CFR has provided an independent, bipartisan look at the global context in how the United States operates, with the stated goal of better educating Americans on what is going on in the world. The website hosts writing on various topics, such as defense, health, and human rights.
Founded after the 9/11 attacks, the NCTC remains dedicated to leading the counterterrorism effort through collaboration, information sharing, research, and intelligence. This government agency is under the direction of the Director of National Intelligence. Its website hosts various resources such as the counterterrorism guide.
The National Security Research Division of the Rand Corporation serves as a leader in security and intelligence research, working with multiple government and private groups. The website provides a variety of news, writing, and opinion pieces by thought leaders in the security, intelligence, and defense communities.
Professional Organizations
Even before you complete your master's degree in security and risk management, joining a professional organization offers many benefits. These groups can help you connect with other professionals, find a job, and even get funding toward your degree. Many also offer valuable certifications at discounted rates for members. See below for just a few of the organizations you might find useful.