10 Must-Read Books by Black Women
Discover 10 books by Black female authors that continue to shape Black history and culture.
Image Credit: Andersen Ross Photography Inc / DigitalVision / Getty Images
Advertising Disclosure: Our team independently selected these products. If you purchase a product through one of our links, we may collect compensation. Pricing and availability are accurate at the time of publication.
---
It's always a great time to highlight Black poets and authors who have produced literary works that shed light on Black experiences. Books offer us an educational resource to learn about historical events and the perspectives of others.
The experiences of Black women have historically been ignored and devalued, but Black women play an important role in shaping Black history and culture.
Today, people are acknowledging and reckoning with the historical and contemporary impact of systemic racism — leading to a deeper understanding of modern Black experiences.
Reading books by Black women authors strengthens your knowledge about Black lives, history, and culture. We put together a list of 10 must-read books written by Black women that will educate and inspire you.
true
Price Legend
$ = Under $10 | $$ = $10-$15 | $$$ = $16-$25 | $$$$ = Over $25
by Octavia Butler
---
Octavia Butler, one of the most well-known Black science fiction writers, won many awards and a MacArthur Foundation Genius Grant for this work. "Parable of the Sower" is a post-apocalyptic novel written in 1993.
Set in California, this futuristic novel takes place from 2024-2027. Many believe Butler's take on climate change and social inequality shows a true connection to modern-day reality.
The main character, 15-year-old Lauren Olamina, can physically feel the emotions of others. Lauren's hyperempathy guides her in a fight for survival amongst the disasters surrounding her and her family. Butler weaves a story that highlights a future world now all too familiar. Science fiction has never felt so real.
by Lola Akinmade Åkerström
---
"In Every Mirror, She's Black" is a contemporary novel written by Lola Akinmade Åkerström. The book sheds light on the experiences of Black women navigating predominately white society.
Åkerström's book chronicles the life of three Black women who are linked unexpectedly by the same influential and affluent white man. The book tackles issues of racism, tokenism, and the complexities of Black womanhood.
by Roxane Gay
---
Acclaimed writer and professor Roxane Gay is an expert on topics like Black womanhood, LGBTQ+ rights, body image, racial inequality, and sexual violence. Gay's 2017 memoir tells a powerful story of her childhood, the experiences her body has endured, and the challenges of taking care of your whole self.
This New York Times bestseller places us within Gay's emotional and psychological complexities. Gay explores health, pleasure, and appearance as she shares her present-day struggles and joys. The level of truth-telling presented in "Hunger" is admirable, devastating, and moving.
by Brit Bennett
---
Published in 2020, "The Vanishing Half" is a New York Times bestseller and a Good Morning America Book Club pick. The novel focuses on the lives of Black twin sisters Desiree and Stella.
At 16, the light-skinned twins run away from home. Desiree marries a Black man and maintains her Black identity. Stella navigates her life as a white-passing woman. The book chronicles their separate lives and the struggles they face as they define and navigate their identities.
"The Vanishing Half" is a powerful, moving tale that highlights the relationships between identity, race, and learning to embrace one's authentic self.
by Kim Johnson
---
"This Is My America" is a candid portrayal of the injustices present in the American justice system. The novel highlights the experiences of teenager Tracy Beaumont as she works tirelessly to release her innocent father from death row.
Tracy is forced to relive the trauma of her father's arrest when her brother is also falsely accused and put in jail. She begins her own investigation and discovers how the criminal justice system has continuously harmed her family and the lives of other Black and brown people.
This book is a powerful portrayal of the generational effects of police brutality, mass incarceration, and racism in the Black community.
by Patricia Hill Collins
---
"Black Feminist Thought" is a compelling book on the Black female experience. Patricia Hill Collins is a professor and writer specializing in issues of race, class, and gender.
Collins explores the complexity of Black female experiences, including the gender and racial discrimination that Black women face. She uses work from bell hooks, Angela Davis, and Alice Walker to highlight how critical Black feminism is to society.
by Alice Walker
---
"The Color Purple" is a staple in African American literature. The book — written by novelist, poet, and social activist Alice Walker — won a Pulitzer prize for fiction in 1983 and was released as a film in 1985. "The Color Purple" chronicles the story of African American women in the early 20th century.
Set in rural Georgia, the story centers on a friendship between two young girls. Their experiences with rape, domestic violence, poverty, racism, and sexism shape the girls' lives. The book explores how the characters survive these traumas through perseverance and sisterhood.
by Margot Lee Shetterly
---
"Hidden Figures" is a nonfiction book written in 2016 by Margot Lee Shetterly. The book reached number one on the New York Times Best Seller list and was adapted into an Oscar-nominated film.
The narrative unfolds between the 1930s and 1960s and tells the powerful true story of three Black female mathematicians who were influential in the space race. Katherine Johnson, Dorothy Vaughan, and Mary Jackson worked at NASA, facing daily incidences of gender and racial discrimination.
by Angie Thomas
---
"The Hate U Give" is a profound tale of the modern challenges facing Black teenagers. Written in 2017, "The Hate U Give" was also adapted into an award-winning film by the same name. Author Angie Thomas focuses on the life of 16-year-old Starr Carter.
Starr comes from a poor Black neighborhood but attends a predominately white and affluent school. She witnesses the murder of her Black friend at the hands of a police officer.
Starr is forced to deal with the emotional trauma of this experience while also managing daily incidences of racism at her school. The book will leave you in suspense but feeling inspired by Starr's bravery.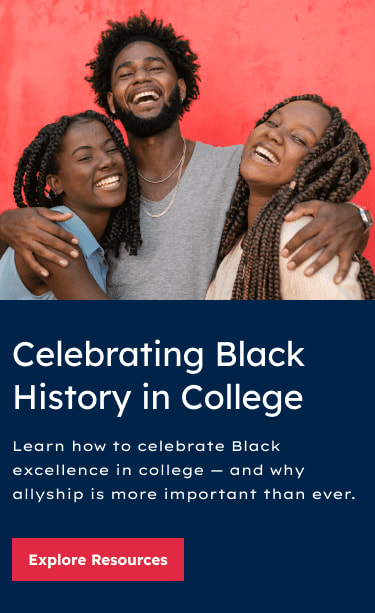 by Michelle Obama
---
Michelle Obama is an icon and inspiration to women all around the world. The first Black woman first lady, Obama made the position uniquely her own. Named the most admired woman in America three years in a row, Obama remains a tenacious and strong advocate for women, as well as a role model for young girls.
Her 2018 memoir, "Becoming," is an honest and intimate narrative of hope, tragedy, and triumph. She speaks from the perspective of her youth, growing up in the South Side of Chicago, to her time in the White House. Obama is more than just a wife and former first lady. She is the daughter of working-class parents, a graduate of Princeton University and Harvard Law School, a lawyer, and a mother.
Her bestselling memoir candidly retells her life story and explores the complexities of motherhood, work, and relationships. It gives readers nuggets of wisdom related to finding yourself and your voice.