Important Queer Women to Know in Women's History
History is made by those who break the rules, and queer women have broken many. Learn more about these trailblazers during Women's History Month.
Image Credit: FilippoBacci / E+ / Getty Images
---
History is dominated by men's perspectives. More specifically, history is dominated by straight, white, and cisgender men's perspectives. This limited version of history only validates one viewpoint and ignores the experiences of much of the rest of the world.
To thoroughly examine historical events and adequately record them, queer women and their contributions must also be considered.
Audre Lorde
Audre Lorde was a writer and fierce advocate for human rights, emphasizing queer Black women. Lorde's work focused on racism, classism, sexism, ableism, and homophobia. Though she had several professions, including professor and librarian, Lorde may be best known as an influential poet and essayist.
In 1978, she was diagnosed with breast cancer, leading to a mastectomy. In "The Cancer Journals," Lorde elevates women's experiences dealing with cancer, highlighting the disparities in medical care for men and women. Lorde's work shed light on injustices and sparked a critical reevaluation of social inequality. She affirmed the experiences of marginalized groups in both her writing and thought leadership.
Stormé DeLarverie
Rumored to have thrown the first punch of the Stonewall uprising, singer Stormé DeLarverie was a pioneer of gender expression. Born in New Orleans in 1920, DeLaverie fled to Chicago because she feared for her life as a gay woman in the South. She used the move as an opportunity to jumpstart her career in entertainment, first working as a singer and bodyguard and then pursuing work as a drag king.

Though she was belittled and tormented for dressing in masculine clothing, DeLaverie stayed true to her style. She solidified her place in the queer rights movement after engaging in the Stonewall uprising in 1969. DeLarverie is remembered as a gay civil rights icon.
Laverne Cox
As one of the first out transgender women in media, Laverne Cox has become a household name. Cox's breakout role was in "Orange Is the New Black," where she portrayed a transgender inmate and exposed the realities of the trans experience in prison. Before being cast on the show, Cox thought about quitting acting; she knew that she faced additional barriers to success in the entertainment industry due to her gender identity.
Her role in "Orange Is the New Black" made her the first openly trans person to win an Emmy. Cox's success helped open the door for more trans people in television and film. Because of Cox, more trans people can exist and thrive in the public eye.
Sylvia Rivera
Sylvia Rivera was a significant figure in the 1970s gay rights movement and an advocate for transgender people. Alongside trailblazer Marsha P. Johnson, Rivera co-founded S.T.A.R. or Street Transvestite Action Revolutionaries, which advocated for transgender youth experiencing homelessness.
Though she was a significant figure in gay liberation initiatives, gay activists did not always welcome Rivera and other transgender activists. At a rally in Washington Square Park in 1973, the crowd booed her; Rivera responded, "I lost my job. I lost my apartment for gay liberation … and you all treat me this way?"
Carrie Chapman Catt
A prominent figure in the women's suffrage movement, Carrie Chapman Catt was a champion of women's rights. A teacher turned superintendent, Catt joined the women's suffrage movement in the late 1880s. By 1900, she was the president of the National American Woman Suffrage Association president. The Nineteenth Amendment, which prohibited voter discrimination based on sex, was ratified during her term.
Though Catt married twice, she had a 30-year relationship with Mary Garret Hay; they were engaged in a domestic partnership until Hay's death. Catt was buried next to Hay when she died.
Barbara Jordan
In 1966, Barbara Jordan became the first Black woman elected to the Texas Senate. After becoming a lawyer, she first dabbled in politics as an organizer for John F. Kennedy's presidential campaign. Her seat in the senate gave her a platform to advocate for human rights. Jordan even gave the opening statement during President Nixon's impeachment trials.
While she was not out as a lesbian, Jordan met her longtime partner, Nancy Earl, in the 1960s. After Jordan was diagnosed with multiple sclerosis, Earl became her caretaker. Jordan's obituary revealed Earl as her "longtime companion."
Bessie Smith
Bessie Smith, also known as the Empress of the Blues, was an openly bisexual woman. Her contributions to music are incomparable. Without her influence, popular music would not exist as it does today. During her career, she made strides for Black and queer people.
Smith and Ma Rainey, another queer blues pioneer, were rumored to have dated. On occasion, they dressed in men's clothing, as seen in the 2015 film "Bessie." Smith helped pave the way for women in blues and queer people in music. She was inducted into the Rock and Roll Hall of Fame in 1989.
Barbara May Cameron
Born on Standing Rock Indian Reservation in North Dakota, Barbara May Cameron was a Native American lesbian, photographer, and LGBTQ+ rights activist. After moving to San Francisco, Cameron co-founded Gay American Indians, a support group for gay and lesbian Native Americans.
In 1988, she served as a delegate of Jesse Jackson's Rainbow Coalition during his presidential campaign. Always mindful of intersectionality and its importance for members of the queer community, Cameron ensured that her advocacy aimed for change that would benefit people from every demographic.
Frida Kahlo
Frida Kahlo's name immediately evokes images of breathtaking portraits and paintings. However, Kahlo's original calling was not art but medicine. At 18, Kahlo was injured in a bus accident, which caused her to feel chronic pain for the rest of her life. After the accident, Kahlo was bedridden. During that time, she turned to painting. The event changed her life and career path.
Kahlo married fellow artist Diego Rivera and was involved with many women, including Josephine Baker and Georgia O'Keefe. She also occasionally wore men's clothing. Her life and legacy broke many barriers and inspired countless artists.
bell hooks
Acclaimed author and social activist bell hooks helped push feminists to embrace intersectionality. She focused her work on Black and working-class women, highlighting the struggles of people not always represented by mainstream women's liberation movements. The decapitalization of hooks' name was her way of deemphasizing her identity to serve the greater good.
hooks identified herself as "queer-pas-gay," which means "queer, not gay." She stated that her queer identity corresponded with "the essence of self" and finding a space of her own to exist within.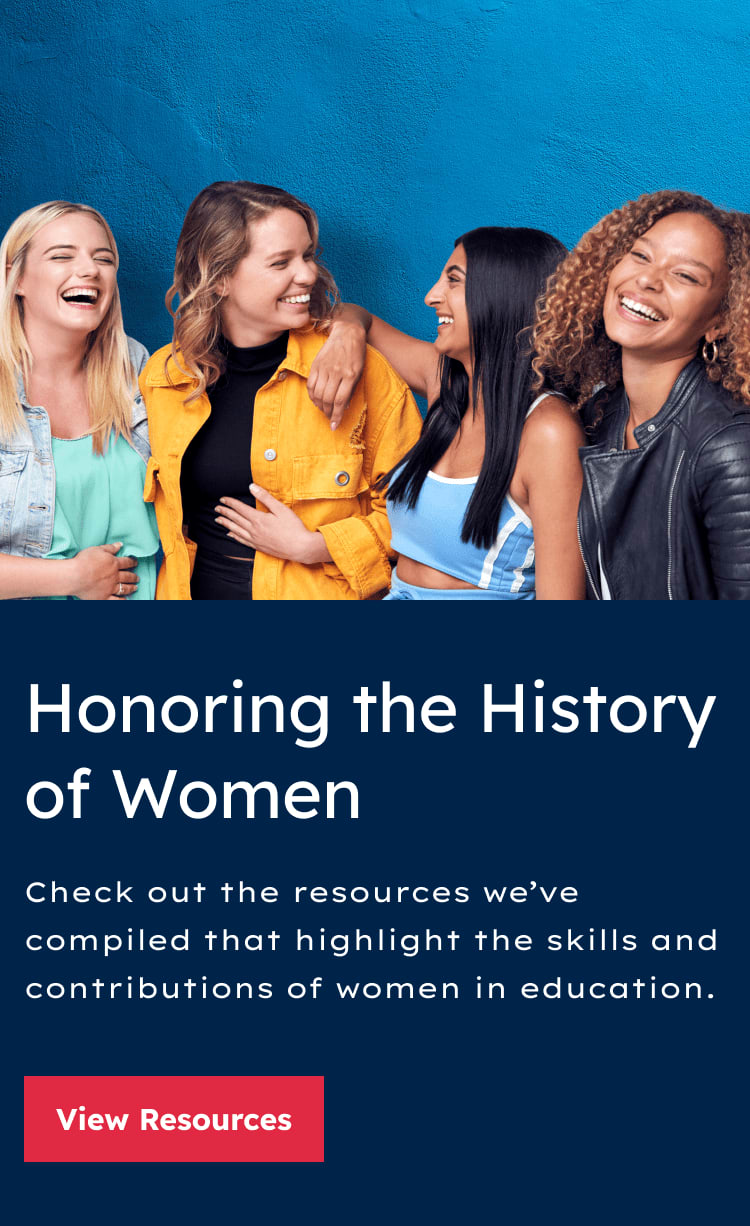 Frequently Asked Questions About Queer History
Why is queer history important?
History without queerness is not complete. Queer people have always existed.
Educators and institutions sometimes mask the true identities of significant figures and the context of events by ignoring this fact. Much of recorded history does not include LGBTQ+ figures or women.
But a history that does not include everyone's experiences is incomplete and incorrect. When history does not represent queer women, it erases their achievements.
Where can I study queer studies?
Queer studies has become increasingly available as a major or minor at institutions of higher education in the United States. Students who take classes in this field learn about queer history and explore queerness as a whole. Students typically focus on both gender identity and sexual orientation.
Colleges and universities like the University of California, Los Angeles; the University of Oregon; and Denison University have comprehensive queer studies programs. A degree in queer studies can prepare graduates for many different career paths in various industries, including counseling, market research, and the nonprofit sector, to name a few.
Can I get a degree in women's studies?
Many institutions possess women's studies programs. This field of study explores the concept of womanhood, how intersectionality impacts a person's gender identity, and women's exclusion and representation in recorded history. The field is sometimes included within other majors like gender and sexuality studies.
Institutions like the University of Texas, Austin; Brown University; and Tufts University boast acclaimed women's studies programs. As with queer studies, the job prospects for women's studies graduates are broad. Graduates often pursue occupations in reproductive rights, journalism, and social work.