How Black LGBTQ+ Activism Shapes Black History
Black queer activists have fueled countless social justice campaigns. Learn about their important contributions to Black history.
Image Credit: Noel Olson / EyeEm / EyeEm / Getty Images
---
As Black History Month sparks reflection, exploring all Black experiences is vital.
Black LGBTQ+ activists contributed to queer Black history and continue to experience additional discrimination.
Queer activism must integrate into Black history for society to achieve equity.
---
Though some may view Black history and LGBTQ+ history as totally independent entities, the reality is quite the opposite.
Black queer activists have fueled countless social justice campaigns. And in turn, they have become important parts of Black liberation movements. To thoroughly explore Black history is to explore LGBTQ+ history, as the experiences of Black people, specifically Black queer people, are multifaceted.
The Importance of Intersectionality
People believe that marginalized identities exist in a vacuum. A person holds one predominant identity in the public's eyes: typically race. And activism generally encompasses a singular cause or campaign. However, personalities and experiences are layed and not restricted to one category.
Blackness does not "cancel" out queerness.
Many people believe that some social identities should be given precedence over others. And though the root of these beliefs may be understandable, tarnishing the validity of someone's experience to fit a narrative is detrimental.
Reducing the depth and complexity of the Black community to a one-size-fits-all form of Blackness does not advance progress. Truthfully, it reinforces the notion that Black people are a monolith and that harmful stereotypes are inherent for the community.
Due to queer erasure within the Black community, many Black LGBTQ+ people outwardly present as queer as a form of gender validity or as a signal to other community members.
Individuals who have multiple identities and advocate for each one are often the backbone of social progress. Because they understand the levels of complexity in being marginalized, Black LGBTQ+ people often see how oppression can affect a person on several different systemic levels.
6 Influential Black LGBTQ+ Figures
Black queer people have always been integral parts of social justice initiatives. Intersectional systemic oppression sheds light on the different avenues in which both the Black and LGBTQ+ identities endure contempt.
Though hidden, some of the most notable figures across multiple human rights movements were (and are) Black queer people.
Image Credit: Patrick A. Burns / Contributor / Archive Photos / Getty Images
Bayard Rustin
A civil rights activist, Bayard Rustin was one of the most influential figures (Black, LGBTQ+, and otherwise) in human rights. Though he and Dr. Martin Luther King Jr. were originally co-organizers of the historic March on Washington, homophobic blackmail threats led Rustin to resign from the forefront of the movement.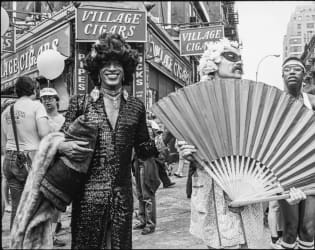 Image Credit: Barbara Alper / Contributor / Archive Photos / Getty Images
Marsha P. Johnson
A key figure of the Stonewall uprising of 1969, Marsha P. Johnson (left) was a Black trans woman and advocated for BIPOC's inclusion in the mainstream gay liberation movement. A co-founder of the Street Transvestite Action Revolutionaries, she also supported transgender youth experiencing homelessness.
Image Credit: Martin Godwin / Contributor / Hulton Archive / Getty Images
James Baldwin
James Baldwin was a writer and activist who greatly contributed to the civil rights movement of the 1960s. One of his most notable works, "Notes of a Native Son," includes pivotal essays that unveiled the complexities of being a Black gay man in America.
Image Credit: Robert Alexander / Contributor / Archive Photos / Getty Images
Audre Lorde
Another indispensable writer and activist of human rights movements, Audre Lorde wrote very openly about her queer experiences as a lesbian. Her poems and essay focused on the daily injustices faced by queer Black women.
Image Credit: Kimberly White / Stringer / Getty Images Entertainment / Getty Images
Monica Roberts
The creator of the TransGriot blog, Monica Roberts wrote about systemic inequality and the plight of marginalized groups. As a Black trans woman, her presence was invaluable in mainstream media, and she used it to support Black and queer voices.
Image Credit: John Phillips / Stringer / Getty Images Entertainment / Getty Images
Indya Moore
Star of the TV series "Pose," Indya Moore is a budding nonbinary queer activist. Other than the representation they bring to the media through their acting roles, they regularly advocate for Black and queer people in and out of mainstream spaces.
LGBTQ+ Rights Are Black Rights
Throughout quuer Black history, Black LGBTQ+ people have given much to their communities, yet still face discrimination within them.
Queer people are marginalized in every space they occupy, with a special emphasis on transgender people. However, it is critical to recognize that LGBTQ+ people are not wholly accepted as significant contributors to Black liberation. Support from queer-allies is integral to Black LGBTQ+ people and, ultimately, the Black community.
Black queer people face negative stereotypes twice over because of the intersection of their sexuality, gender identities and expression, and race. Sometimes, this disdain presents itself as ultra-targeted violence toward Black people who fit queer stereotypes.
And this kind of energy is not concentrated solely within the Black community. It also stems from non-Black people as well.
Additional support from queer-allies would help expedite the inclusion of Black LGBTQ+ people. It would unify the entire community toward fighting systemic oppression with more power. When Black queer people fight for their rights, both the LGTBQ+ and Black communities benefit.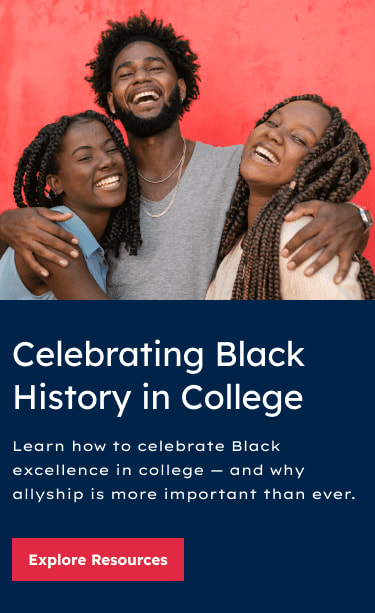 Conclusion
As Black history is written, queerness will always be vital to its composition. Individuals like the LGBTQ+ activists who have shaped queer Black history will continuously use their intersectional perspective to aid in the advancement of their communities.
In return, the communities profiting from their actions must recognize them both as assets and as human beings.
---