Most Affordable Online Business Degree Programs of 2022
Explore the most affordable online bachelor's in business degree programs. Earn your degree from a value-driven school to launch a successful business career.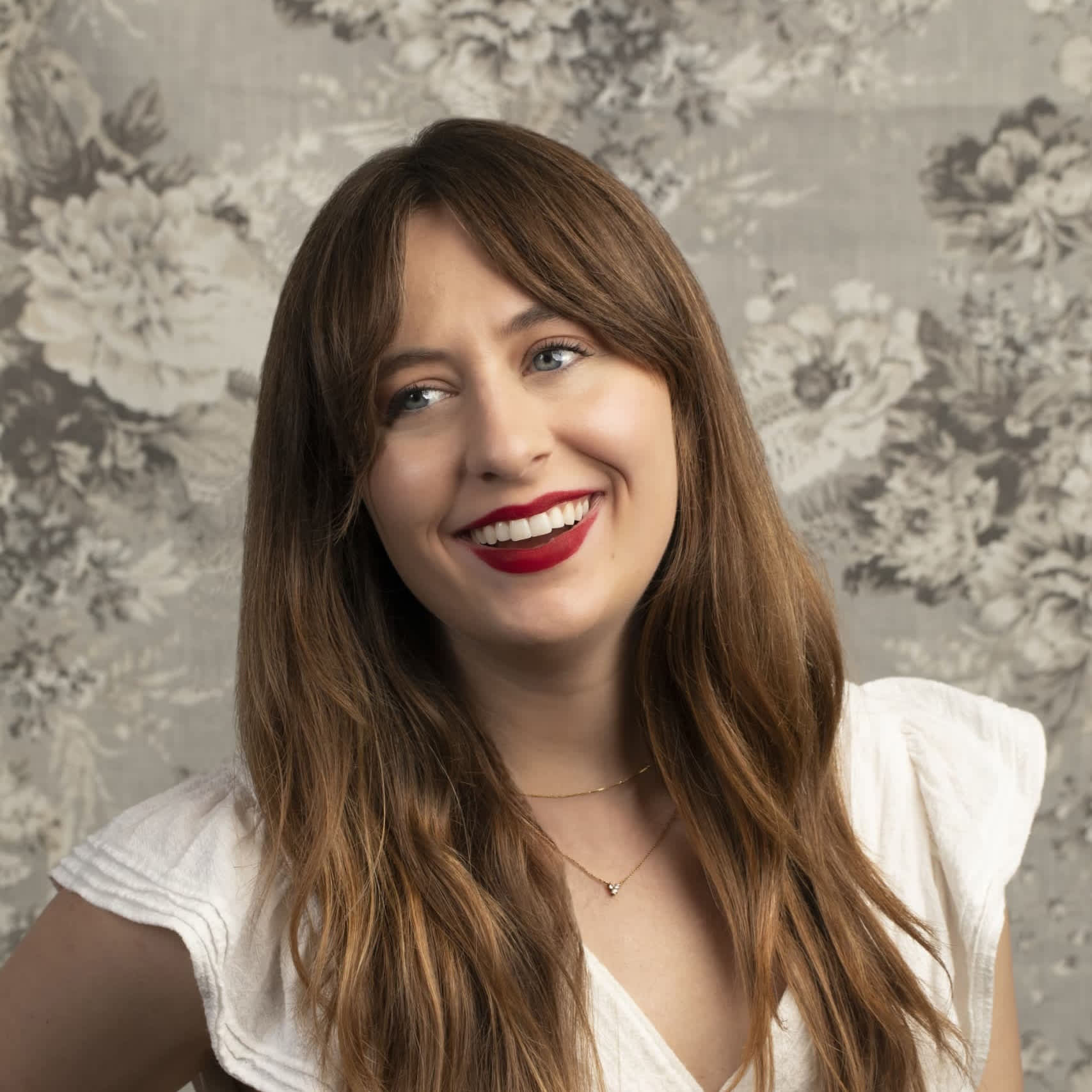 by
Tessa Cooper
Published on June 16, 2022 · Updated on June 20, 2022
BestColleges.com is an advertising-supported site. Featured or trusted partner programs and all school search, finder, or match results are for schools that compensate us. This compensation does not influence our school rankings, resource guides, or other editorially-independent information published on this site.
Ready to start your journey?
From accounting and marketing to leadership and logistics, a business degree covers a vast scope of topics. People wanting to work in accounting, finance, or management at businesses and organizations may pursue this degree.
Graduates can apply to jobs as business administrators, coordinators, and specialists whether remote or in person. Some learners pursue this degree to start their own businesses.
An online bachelor's in business may help students meet their career goals. During their studies, they can build their portfolio with class projects.
While the cost of a business degree varies, students at in-state public universities may pay less. According to the National Center for Education Statistics (NCES), the average cost of a bachelor's degree was $10,727 for the 2019-2020 school year.
This guide highlights the career paths and curriculum for an undergraduate business degree. We also include a ranking of the top affordable online bachelor's in business degrees.
How Much Does an Online Bachelor's in Business Degree Program Cost?
Affordable online bachelor's in business programs may help learners reduce college debt. Private colleges tend to cost more than state schools.
Additionally, in-state public programs cost less on average than private programs. The NCES reports that the average cost of in-state bachelor's degrees was $7,745 for the 2019-2020 school year. A four-year degree for out-of-state learners was $15,093 for that same year.
Online learners should also factor in fees when calculating the program's cost. In fact, online learners may pay extra technology fees compared to traditional students.
When creating a college budget, learners should consider living expenses, supplies, and textbooks. Students can typically use loans, grants, and scholarships to pay for all college-related costs, including living expenses.
What Can I Expect From an Online Bachelor's in Business Degree Program?
While earning a bachelor's in business, learners can expect to hone leadership and strategic-thinking skills. Students gain foundational knowledge on complex topics like macro- and micro-economics. They also learn the inner workings of the stock market and investing.
Most bachelor's degrees include 120 credits, totaling 40 classes. Many learners enroll in around 15 credits per semester. However, a student can enroll part time and take fewer classes per semester. Most full-time students complete this degree in four years.
Learners can choose between a bachelor's of science or a bachelor's of arts in business. A bachelor's of science emphasizes the technical aspects of business, math, and science. A bachelor's of arts requires electives that focus on arts and the humanities.
Many online bachelor's programs require a virtual or in-person internship component. This course allows students to gain hands-on experience at a business while earning college credit. Some internships offer a salary as well.
Still Looking for the Right Fit? Discover Similar Programs.
Most Affordable Online Business Administration Programs
Most Affordable Online Finance Programs
Most Affordable Online Master's in Accounting Programs
Popular Online Bachelor's in Business Programs
Learn about start dates, transferring credits, availability of financial aid, and more by contacting the universities below.
What Courses Will I Take in an Online Bachelor's in Business Degree Program?
Leadership Ethics
In this course, students learn about management theories and best practices. Students develop a framework for evaluating ethical dilemmas in the business field. Part of the course emphasizes laws that protect employees.
Marketing for Business
Students learn how to use marketing tactics to motivate customers to buy a service or product. The course discusses how to identify and communicate with target audiences.
Economics
An economics course discusses the basics of local economies and the global economy. Learners discover what factors specialists use to create market forecasts. This course also discusses the stock market.
Accounting
In an accounting class, students learn about the accounting cycle, payroll, and auditing basics. Course participants learn how to read profit and loss statements. They also learn about U.S. tax regulations.
Human Resources
This class focuses on how to attract and retain talent for businesses and organizations. Learners discover how to create a competitive benefits package for employees. The course also discusses conflict resolution skills. Students also learn how to facilitate a safe business environment.
Find the Tools You Need to Get Started on Your Degree
Scholarships for Business Majors
Your Guide to College Loans
The Student's Guide to Financial Aid and the FAFSA
What Are the Admission Requirements for an Online Bachelor's in Business Degree Program?
Admission requirements vary by school. Learners should contact a school's admissions department to discover the minimum GPA and test scores. Usually, schools set the same admissions requirements for online and on-campus learners. This section notes five common admission materials schools request.
Application
Most colleges allow learners to complete an application form online. This form requests basic student info. Many colleges set application deadlines.
However, some schools allow learners to apply for the following semester any time during the year. Read the application instructions carefully and give yourself plenty of time to complete it.
Test Scores
Many schools use ACT or SAT scores for admission purposes. Some colleges and universities set minimum test score requirements. These institutions may also use test scores for scholarship offers. Students can take the ACT or SAT multiple times. Schools evaluate acceptance and scholarship offers based on a learner's highest scores.
Letters of Recommendation
Recommendation letters are another important component of a college application. Learners should ask a former teacher or employer to write a recommendation letter. Students should aim to request a recommendation letter as soon as possible.
Resume and Work Experience
Many applications include an essay component. This portion of an application usually includes a prompt. Learners write anywhere from a few paragraphs to a few pages on the topic. This prompt usually encourages applicants to reflect on career goals and why they want to attend college. Allow time to proofread your essays before submitting them.
Official Transcripts
Aspiring college students should ask their former schools to send their official transcripts. Colleges review these transcripts and verify a learner's GPA through these documents. They also check for eligible transfer credits. Some schools may charge a small fee to print, notarize, and mail official transcripts.
What Can I Do With an Online Bachelor's in Business Degree?
Career Outlook
Each year, many students begin studying business. Even though business is a popular major, there are often many business job openings each year.
According to the BLS, the business field employs nearly 12,500,000 people in the United States. Many jobs in this field only require a bachelor's degree. In fact, 52% of people in this field possess only a bachelor's degree.
Learners should contact the school before enrolling in an online bachelor's in business. They can ask how many graduates earn a job in the field post graduation. However, keep in mind not every school tracks alumni data.
A bachelor's in business degree can help you pursue business careers in accounting, finance, human resources, and marketing. The exact salary and projected job outlook vary by specific position. We highlight a few specific business career paths in the following section.
Career Paths
Advertising, Promotions, and Marketing Managers
These professionals work with writers, designers, and videographers to create impactful marketing materials. They delegate tasks and oversee campaigns. They also initiate market research studies.
These managers apply their findings to packaging design and general company messaging. Marketing managers often work at corporations. However, nonprofits often hire fundraising managers with this skill set.
Median Annual Salary: $133,380
Financial Managers
Financial managers coordinate short-term and long-term company profit growth plans. They study market trends and make recommendations to increase an organization's efficiency. These professionals typically oversee an accounting team.
They also help directors create departmental budgets. Some financial managers provide consultation for multiple businesses. Others work for one larger business.
Median Annual Salary: $131,710
Administrative Services and Facilities Managers
These managers ensure that day-to-day operations run smoothly at a company. They supervise secretaries, receptionists, and administrators. They manage records for a company and ensure the facility remains safe and clean. These professionals also take inventory of products and supplies and place orders when needed.
Median Annual Salary: $99,290
Human Resources Managers
People in this role ensure employees feel safe and valued in the workplace. They coordinate safety training and drills. They also work with insurance companies to offer plans to employees and their families. Human resources managers often lead conflict resolution sessions when issues arise.
Median Annual Salary: $126,230
Top Executives
Top executives manage big-picture activities for an organization. These professionals typically focus on one aspect of the company like finances or logistics. They work to negotiate contracts and secure supplies and services at a price that allows for profit. They work with a board of advisors to make the best decisions for the company.
Median Annual Salary: $98,980
Business Not For You? Check Out These Related Careers.
Accounting Careers
Finance Careers
Project Management Careers
Continuing Education
The business field constantly changes. Learners can stay up-to-date on advancements by attending seminars or pursuing certification. Or, they can earn an advanced degree.
Professional organizations like the Project Management Institute and the American Management Association provide certifications. These organizations also host educational conferences and allow professionals to learn from their peers through networking.
People who want to pursue leadership or higher-paying roles may choose to advance their knowledge with an MBA. Students can earn general or specialized MBAs.
Full-time students usually complete this degree in two years. Part-time students may take around four years to finish. This degree may require a thesis or capstone.
How Do I Choose an Online Bachelor's in Business Degree Program?
Cost
When choosing a program, pay attention to the cost. The price of a bachelor's in business varies depending on whether it's a private vs. public institution and in state vs. out of state. Keep in mind online programs do not always cost less than in-person programs.
The National Center for Education Statistics offers information on the average cost for an undergraduate degree, including how public institutions typically cost less than private ones.
Program Format
Students should consider which program format suits them best. For example, online learners who need accountability to succeed may prefer a synchronous program. Independent learners who thrive in fast-paced environments may prefer an asynchronous accelerated program. Learners can also enroll on a part-time or full-time status.
Location
Even aspiring online learners should factor in location when selecting a bachelor's in business. Some online programs require a few on-campus requirements. Virtual learners may also access campus resources, like the library or career services. Additionally, students may connect with internship opportunities at nearby businesses.
Accreditation
Students should consider a school's accreditation status as a top factor when making a selection. Schools and programs with accreditation receive a quality assessment from agencies and meet educational standards.
The U.S. Department of Education oversees these third-party accrediting agencies. Completing a degree from an unaccredited school can impact a student's odds of graduate school acceptance or employment.
Student Support
Colleges offer varying levels of student support services. However, additional student support may help graduates succeed.
For example, some colleges provide a free tutoring center. Other universities facilitate mentorship and internship programs. Certain schools even offer post-graduate support through a career center and alumni network. Online learners may benefit from extra support like a technical help desk.
How Do I Pay for an Online Bachelor's in Business Degree Program?
Free Application for Federal Student Aid (FAFSA)
Learners can use government funds and apply for loans by filling out the FAFSA. Students filling out the application for the first time spend about an hour. The application saves student info, so renewal takes even less time. Learners who file their taxes as dependents must submit their guardian's tax information.
Loans
Students may use loans to pay for their tuition. Before accepting a student loan, learners should understand the interest rate. They should also remember that they must repay the funds about six months after graduation.
The FAFSA may award learners subsidized and unsubsidized loans. Subsidized loans do not collect interest while the recipient remains in school. These loans require financial needs. Unsubsidized loans begin collecting interest immediately.
Grants
This FAFSA determines whether learners qualify for the Pell Grant, the largest federal grant program. Unlike loans, these funds generally do not require repayment.
Some grants feature employment requirements post graduation. If learners fail to meet the requirements, the grant turns into a loan. Unlike scholarships, grants usually do not require academic merit as a qualification.
Work-Study Programs
This financial aid type allows learners to complete job tasks for a university or participating businesses. Learners earn money that they can apply directly towards tuition. Federally funded work-study programs usually require financial need.
Scholarships
Colleges, foundations, and corporations all offer scholarships. Most scholarship committees grant funds based on academic merit, career goals, and financial need. However, not all scholarships require financial need. Scholarship applications usually require an essay.
Most Affordable Accredited Online Bachelor's in Business Degree Programs 2022
Rankings compiled by the the BestColleges Ranking Team
Is your school on this list? Get the BestColleges ranking seal.
How We Rank Schools
At BestColleges, we believe a college education is one of the most important investments you can make. We want to help you navigate the college selection process by offering transparent, inclusive, and relevant school rankings.
Our rankings are grounded in a few guiding principles and use the latest statistical data available from trusted sources. Read our ranking methodology. We hope our approach helps you find the school that is best for you.
Frequently Asked Questions About Business Degree Programs
Is a bachelor's in business worth it?
true
Graduates may find that a bachelor's in business degree was worth the cost and effort depending on their career goals. For some people, earning a higher-than-average income may contribute to job fulfillment. According to the BLS, the median salary for all business professionals was $76,570, higher than the $45,760 for all other occupations.
Online business degrees allow students to pursue their career goals without sacrificing their commitments. Learners wanting the most flexibility can pursue an asynchronous program. This format allows them to continue working to build their resumes.
What can I do with a bachelor's in business?
true
After completing a bachelor's degree, many learners apply for jobs as coordinators or assistants in administrative departments. After gaining more experience or degrees, they may qualify for manager or director roles.
This multi-subject degree may open many doors to advanced roles. A bachelor's in business prepares learners to become managers, entrepreneurs, and financial analysts. Students gain foundational knowledge on several business subjects. They learn to collaborate with marketing directors, human resources professionals, and logistics managers.
A concentration may prepare graduates for niche business roles, like public relations jobs. Learners who choose to advance their education with a master's degree may work toward management or executive positions.
Are business majors in demand?
true
The BLS projects the need for business and financial professionals to increase by 8% between 2020 and 2030, adding 750,800 new jobs. This figure is as high as the average projected growth rate for all other occupations.
As globalization and the economy grows, and tax relations become more complex, the BLS expects strong demand for financial professionals like auditors. The organization also projects the need for market research analysts to grow as companies rely more on data and market research.
How much money can I make with a bachelor's in business?
Earning potential for this field varies based on the position type, employer type, years of experience, and location. For example, the BLS reports a management analyst in California earns an average income of $101,500. The same professional in Florida only earns a median income of $86,590.
Data accessed in May 2022 from Payscale shows how years of experience influence salary. For example, management analysts with less than one year of experience earn an average salary of about $55,000. The same professionals with more than 20 years of experience earn an average of $77,000.
What are the highest paying jobs with a bachelor's in business?
The BLS provides salary information for many business occupations. Their findings show personal financial advisors earn the highest median salary at $94,170. Management analysts follow with a salary of $93,000.
Both of these degrees only require a bachelor's degree. However, earning a master's degree may help professionals advance their careers. People who want to further their qualifications for raises can also earn business certifications. For example, an aspiring business leader can become a certified business analysis professional.
Business professionals can also negotiate their salary before accepting a job offer. These professionals can also use their credentials and past work experiences to request raises at job evaluations.
Image Source: Jasmin Merdan / Moment / Getty Images
BestColleges.com is an advertising-supported site. Featured or trusted partner programs and all school search, finder, or match results are for schools that compensate us. This compensation does not influence our school rankings, resource guides, or other editorially-independent information published on this site.
Compare your school options.
View the most relevant school for your interests and compare them by tuition, programs, acceptance rate, and other factors important to find your college home.