Fastest Online Communication Programs
Employers across industries look for applicants with communication skills, from business to politics. Explore our ranking to find colleges offering accelerated degrees in communication.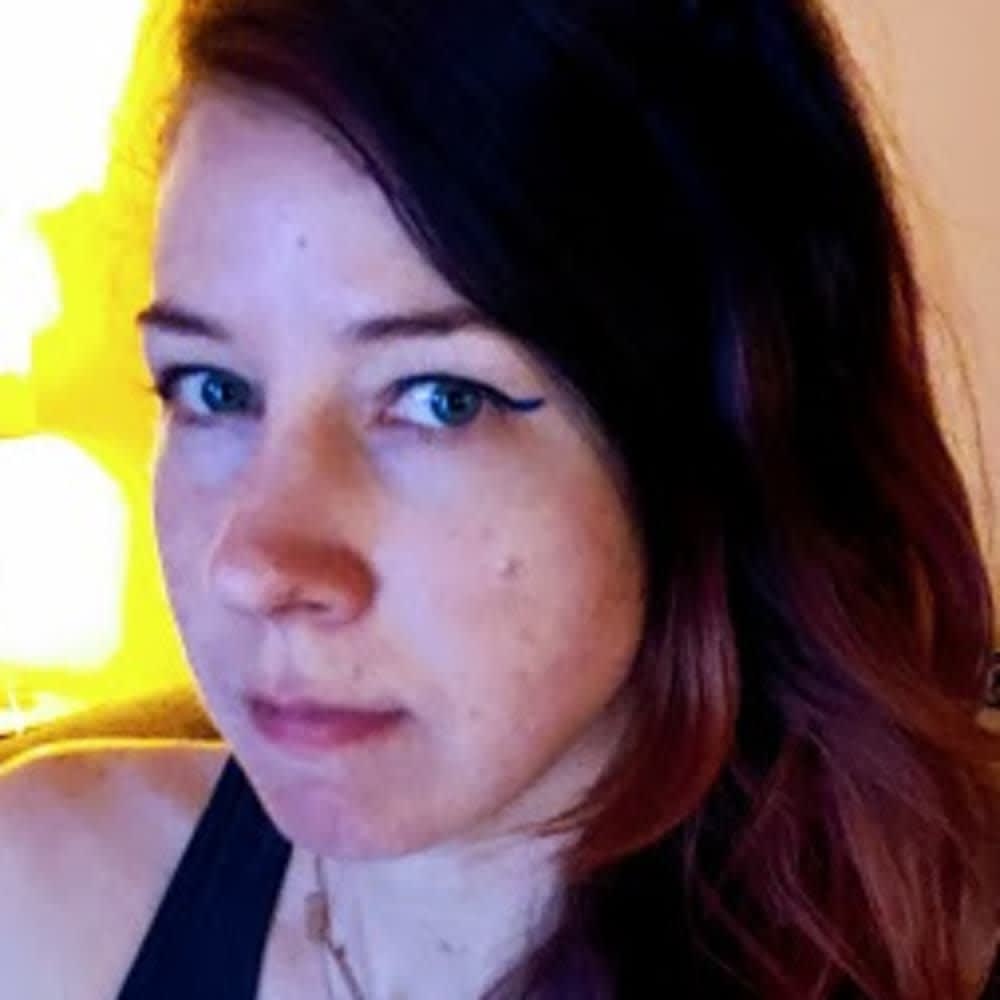 by
Meg Whitenton
Published on July 21, 2022 · Updated on August 4, 2022
BestColleges.com is an advertising-supported site. Featured or trusted partner programs and all school search, finder, or match results are for schools that compensate us. This compensation does not influence our school rankings, resource guides, or other editorially-independent information published on this site.
Ready to start your journey?
One of the most popular college majors, communication degrees teach students how to share information between individuals and organizations. An accelerated online communication degree provides knowledge and skills for students looking to launch their career quickly.
An accelerated online bachelor's in communication can lead to graduation in 2-3 years instead of a four years in a traditional bachelor's program. Accelerated programs may compact the same number of credits into a shorter timeline. Or, they function as degree-completion programs for students with associate degrees or significant transfer credits. Students can save time and tuition through a shorter enrollment period.
A bachelor's in communication meets the minimum education requirement for popular jobs including communications director or specialist, public relations director, or social media specialist. The Bureau of Labor Statistics (BLS) projects faster-than-average job growth of 14% for media and communication jobs from 2020-2030.
How Fast Can I Get an Online Bachelor's in Communication?
The length and time commitment of an accelerated online bachelor's in communication vary.
While traditional programs take four years to complete, students can earn a bachelor's in communication in 2-3 years through accelerated online coursework.
Accelerated bachelors degrees typically include heavier course loads. Most traditional degrees consider 12 credits per semester a full course load. However, an accelerated program may require 15-18 credits to graduate in less than four years. Both degree options require 120 credits, but accelerated programs may allow students to maximize transfer credits.
Accelerated online courses typically run for 5-10 weeks. Students may enroll in many courses at once and may take courses throughout the summer term to graduate faster. Many accelerated programs offer generous credit-transfer policies and adopt competency-based learning models to reduce completion times.
What Can I Expect From an Accelerated Online Bachelor's in Communication Program?
Accelerated programs are ideal for students looking for the fastest way to earn a communication degree. Schools may offer the bachelor's in communication as a BA or BS degree.
Popular concentrations include digital media, interpersonal communication, and corporate communication. Yet, some accelerated programs offer limited or concentration options. Students enrolled in these programs may choose from electives in their preferred subjects. Some programs also offer an optional internship or field component.
Most students pursue an accelerated bachelor's degree in communication with previous college credits. Accelerated programs offer students several paths to maximize credits, including applying transfer credits, placing out of general education courses, and/or year-round course completion. Some online programs may require campus visits.
Still Looking for the Right Fit? Discover Similar Programs.
Best Online Bachelor's in Journalism Programs
Best Online Bachelor's in Media Communications Programs
Best Online Public Relations Degree Programs
Popular Online Communication Programs
Learn about start dates, transferring credits, availability of financial aid, and more by contacting the universities below.
What Courses Will I Take in an Accelerated Online Bachelor's in Communication Program?
Business Communication
Students identify and apply a variety of business communication styles. Topics include written and oral communication, technology used for communication, and critical-thinking and problem-solving skills.
Effective Speaking
Coursework builds skills in writing and delivering speeches. Students learn to engage an audience, use appropriate language, and consider body language to speak effectively. Courses also explore active-listening techniques.
Communication Theory
Topics include cross-cultural methods of communication and historical traditions. Students compare and contrast scientific and interpretive communication theories and case studies. Many courses incorporate the metatheoretical foundation of communication.
Media and Technology
Students examine how digital media disseminates social, political, economic, and cultural information in contemporary society. Coursework explores the impact of consuming media through social media, digital news outlets, and streaming platforms.
Interpersonal Communication
Topics include effective communication methods at the individual and relationship levels. Students explore techniques for maintaining positive interpersonal communication among family members, friends, romantic partners, and coworkers.
Find the Tools You Need to Get Started on Your Degree
Scholarships and Financial Aid for Online College Students
Your Guide to College Loans
The Student's Guide to Financial Aid and the FAFSA
What Are the Admission Requirements for an Accelerated Online Bachelor's in Communication Program?
Admissions requirements vary for accelerated communication degrees. Schools request similar application materials for online, accelerated, or traditional programs. Though online programs may waive SAT or ACT score requirements.
Additionally, accelerated programs require transcripts from previous colleges to evaluate transfer credits and placement testing. Schools may require students to apply online through a portal like the Common App.
Application
Students first submit a formal admission application. Most undergraduate applications ask students about personal information such as their address and citizenship status and their academic experiences. Applications typically require a completed FAFSA form and high school transcripts.
Test Scores
Most programs require bachelor's applicants to submit SAT or ACT scores. Some schools request entrance test scores from applicants while others require students to meet minimum score requirements. Colleges generally require scores from within the last five years. Some online programs waive entrance test requirements.
Letters of Recommendation
Schools often request letters of recommendation from undergraduate applicants. Letters of recommendation can help students provide a fuller picture of their academic potential and character. Students typically request recommendations from sources such as mentors, teachers, coaches, counselors, or employers.
Essays
Essays allow students to use their voices to speak about their achievements and life experiences. Application essays also highlight a student's written communication skills. Common essay topics ask students to describe a time they overcame a challenge or why they are interested in studying communication.
Official Transcripts
Official transcripts are an admission requirement for all college programs. These academic records outline students' academic experiences, including AP coursework and class rank. Transcripts are also used to verify any transfer credits students may have.
What Can I Do With an Accelerated Online Bachelor's in Communication Degree?
Career Outlook
An accelerated online bachelor's in communication qualifies graduates to pursue positions in communications, marketing, and PR. The BLS counts writers, editors, and journalists among the media and communication jobs projected to increase by 14% from 2020-2030, which is faster than the average 8% for all jobs.
Entry-level communication jobs value a candidate's experience along with their education. Earning an accelerated communication degree prepares students for employment and highlights their drive and commitment to pursue a rigorous academic curriculum. Students can further distinguish themselves as job-seekers by completing an internship or practicum.
An accelerated communication degree covers the same knowledge and skills as a traditional degree but in less time. Students in degree completion programs can dive into major and upper-division coursework, emphasizing communication fundamentals for aspiring journalists, and PR and media professionals.
See where a bachelor's in communication degree can take you.
Learn More About Communication Careers
Career Paths
Communications Director
Communications directors manage the presentation of an organization's public image. They direct PR on behalf of the organization to internal and external sources. Duties may include hosting press conferences, writing press releases, and interfacing with journalists and reporters. Most communications directors hold a bachelor's degree and marketing or PR experience.
Average Annual Salary (May 2022): $86,000
Public Relations Director
PR directors hold positions similar to communications directors. However, PR directors tend to have more specialized industry experience of up to 10 years. PR directors aim to project a positive image of their organization through consistent messaging and targeted press coverage. They may also help coordinate branding, fundraising, and marketing initiatives.
Average Annual Salary (May 2022): $94,281
Communications Specialist
Communications specialists develop consistent messaging to represent an organization across a variety of media platforms and marketing materials. They also manage online content on social media accounts. Many professionals also specialize in coordinating effective internal communication between employees, departments, and stakeholders.
Average Annual Salary (May 2022): $54,970
Marketing Specialist
Marketing specialists represent an organization and help shape its public image. They also may develop marketing plans that include paid advertising, corporate sponsorship, and/or media partnerships. Many marketing specialists hold advertising experience and a bachelor's degree.
Average Annual Salary (May 2022): $52,704
Social Media Specialist
Social media specialists maintain positive communication with the public through its organization's social media profiles. These professionals provide effective customer service, responding in a timely manner to comments, questions, and press requests. Many employers prefer candidates with a bachelor's degree.
Average Annual Salary (May 2022): $46,632
Communication Not For You? Check Out These Related Careers.
Human Resources Careers
Public Relations Careers
Journalism Careers
Continuing Education
Graduates of an online bachelor's in communication can qualify for most entry-level jobs in PR, marketing, and communication. Though education requirements vary, bachelor's degree holders with years of experience may also pursue senior advertising positions. Some graduates complete professional certification such as certified public relations manager.
Some students complete a master's degree in communication to apply for executive positions. Earning a doctorate in communication helps graduates become postsecondary communication teachers.
How Do I Choose an Accelerated Online Bachelor's in Communication Program?
Cost
The cost of earning a bachelor's in communication depends on many factors, including whether a school is public or private, as public schools tend to cost less. Additionally, some schools charge higher tuition rates for students who reside out of state. Though, online programs usually offer set tuition rates for all students, regardless of residency and accelerated completion options.
Program Format
Synchronous (live) and asynchronous (on-demand) delivery methods are common among online programs. Some schools adopt one method over the other while others let students choose their preference. Many accelerated degrees in communication also offer flexible full- and part-time enrollment options for students to customize their coursework and completion times.
Location
Students may consider staying close to home while completing an online bachelor's in communication. While location is less critical for online programs, students can access campus amenities and even participate in hybrid classes if they reside nearby. Some bachelor's in communication require occasional campus visits for orientation, workshops, or internships.
Accreditation
Regardless of major or study format, students should only consider accredited schools. A school must meet high educational standards to achieve institutional accreditation through the Department of Education. Top bachelor's in communication programs receive specialized programmatic accreditation through the Accrediting Council on Education in Journalism and Mass Communications (ACEJMC).
Student Support
Online and in-person programs may offer similar student support services. Since industry experience benefits job-seekers in many communication careers, online bachelor's in communication programs emphasize internships and career services. Online students may also access mentorships, alumni networking opportunities, and learning and technical support.
Fastest Accredited Online Bachelor's in Communication Programs
Rankings compiled by the the BestColleges Ranking Team
Is your school on this list? Get the BestColleges ranking seal.
How We Rank Schools
At BestColleges, we believe a college education is one of the most important investments you can make. We want to help you navigate the college selection process by offering transparent, inclusive, and relevant school rankings.
Our rankings are grounded in a few guiding principles and use the latest statistical data available from trusted sources. Read our ranking methodology. We hope our approach helps you find the school that is best for you.
Frequently Asked Questions About Fastest Online Communication Programs
Can I get a bachelor's degree in one year?
true
Students may earn their bachelor's degrees in one year by applying the maximum amount of transfer credits and pursuing a full-time accelerated program. However, schools typically offer accelerated degrees in communication over 2-3 years.
Many online bachelor's in communication programs offer opportunities for students to customize their courses and schedule. This enables ambitious students to graduate in less time than learners studying on campus. Additionally, a degree-completion bachelor's may allow students to complete the remaining credits in as little as one year.
Are accelerated degree classes worth it?
true
Yes, an accelerated degree in communication can help students graduate faster and launch their career quicker. A bachelor's in communication meets the entry-level education requirement for most jobs in this field.
Providers of online bachelor's in communication programs also understand that employers place value industry experience. Many fast online bachelor's in communication include a field component such as an internship. Additionally, this degree teaches students critical soft skills for the communications field.
Are accelerated bachelor's degrees as valuable as traditional degrees?
true
Yes, an accelerated degree in communication offers the same curriculum as a traditional degree, but in a condensed format. Many accelerated programs feature the same instructors with industry expertise and accreditation through agencies like ACEJMC.
Is an accelerated bachelor degree in communication right for me?
Students must consider whether an accelerated program meets their particular needs. Pursuing a fast online bachelor's in communication suits students looking to enter the workforce in less than four years. This option is especially beneficial to students with transferable college credits or strong AP test scores.
Beyond transfer-credits and advanced placement, accelerated programs can also suit students simply looking to overload their courses to graduate faster. Some accelerated programs require more than 12-15 credits per semester and offer at least 50% of courses online.
Are accelerated degree programs affordable?
Yes, an online accelerated degree can help students save on tuition, commuting, and room and board costs. According to the National Center for Education Statistics, tuition averaged $16,650 at four-year institutions for the 2019-2020 school year. Nonessential fees and room and board increased the cost to nearly $29,000.
Students may shorten their completion time by transferring credits toward an accelerated communication degree. Additionally, online enrollment eliminates the need for campus housing or commuting to in-person classes, adding to the total cost of a traditional bachelor's degree.
Image Source: Westend61, Getty Images
BestColleges.com is an advertising-supported site. Featured or trusted partner programs and all school search, finder, or match results are for schools that compensate us. This compensation does not influence our school rankings, resource guides, or other editorially-independent information published on this site.
Compare your school options.
View the most relevant school for your interests and compare them by tuition, programs, acceptance rate, and other factors important to find your college home.