Best Online Sport Management Programs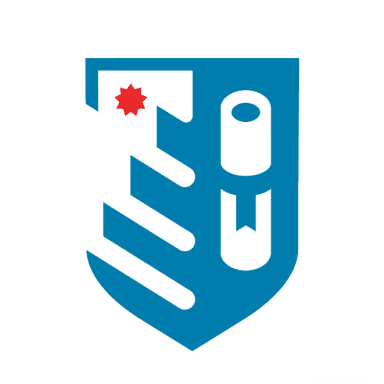 BestColleges.com is an advertising-supported site. Featured or trusted partner programs and all school search, finder, or match results are for schools that compensate us. This compensation does not influence our school rankings, resource guides, or other editorially-independent information published on this site.
Ready to start your journey?
Students who want to work in sports often find that the broad, interdisciplinary structure of a bachelor's in sports management provides them with the business foundations needed to pursue jobs across the industry.
Through coursework in subjects like accounting, psychology, and marketing, sports management students gain the skills needed to pursue careers as sports agents and athletic directors. Successful sports management students thrive in collaborative environments and possess strong communication and business skills.
Read on for more information about typical courses, common career paths, and the best online sports management programs.
What Are the Best Online Bachelor's in Sport Management Programs? Here Are Our Top 10:
Is your school on this list? Get the BestColleges ranking seal.
#1

University of Florida-Online

Gainesville, FL

#2

Shorter University

Rome, GA

#3

Davenport University

Grand Rapids, MI

#4

Southern New Hampshire University

Manchester, NH

#5

University of Minnesota-Crookston

Crookston, MN

#6

Missouri Baptist University

Saint Louis, MO

#7

Troy University

Troy, AL

#8

Keiser University-Ft Lauderdale

Fort Lauderdale, FL

#9

McKendree University

Lebanon, IL

#10

Concordia University-Saint Paul

Saint Paul, MN
How We Rank Schools
At BestColleges, we believe a college education is one of the most important investments you will make. We want to help you navigate the college selection process by offering school rankings that are transparent, inclusive, and relevant for online students.
Our rankings are grounded in a few guiding principles and use the latest statistical data available from trusted sources. Read our Ranking Methodology. We hope our approach helps you find the school that is best for you.
Related Programs That Might Interest You
Learn about start dates, transferring credits, availability of financial aid, and more by contacting the universities below.
Best Accredited Online Bachelor's in Sport Management Programs
Is your school on this list? Get the BestColleges ranking seal.
What Can I Expect From an Online Bachelor's in Sports Management Program?
Learners pursuing a bachelor's in sports management need a passion for sports. This competitive field attracts a variety of skill sets, but a desire to work within the sports industry is a must.
As this degree largely focuses on business, an aptitude for math also helps. Nevertheless, since sports management provides a broad array of opportunities, students have the flexibility to take major electives that fit their strengths and interests.
Students must complete approximately 120 credits of coursework to earn their bachelor's degrees. Required coursework includes both sports-specific and general business classes, giving students the chance to delve into specialized courses that fit unique career ambitions like marketing or coaching.
In addition to traditional coursework, degree-seekers typically need to complete an internship in sports management. Internships give learners a chance to gain practical experience while building contacts that could prove beneficial in the future.
Still looking for the right fit? Discover similar degree programs.
Best Online Bachelor's in Business Management Programs
Best Online Bachelor's in Business Administration Programs
Best Online Bachelor's in Marketing Programs
What Courses Will I Take in an Online Bachelor's in Sports Management Program?
Online bachelor's in sports management programs provide an interdisciplinary curriculum. Students often take a mix of business, psychology, and management courses, along with specialized sports management classes. Depending on learners' career goals, elective courses can act as a helpful introduction to fields like advertising, event management, and client relations.
Sports Marketing
This course offers degree-seekers an expansive introductory survey to sports marketing. Covered topics include marketing planning process, segmentation and target marking, and consumer demographics and psychographics.
Personal Management
In this course, students learn how to use effective communication techniques while emphasizing the value of cultivating and sustaining business relationships. They also learn how effective leadership can positively shape sport organizations.
Ethics in the Sports Industry
Designed to help students make ethical and moral decisions in various sport settings, this course provides learners with the intellectual tools to navigate challenging ethical scenarios. Learners gain the skills to become effective leaders and role models within the sports industry.
Organizational Behavior in Sports
In this course, students analyze the culture and behavior of sport organizations and learn to apply leadership and management theories to practical problems.
Legal Aspects of Sports
This course introduces students to the legal issues surrounding intercollegiate and professional sports. This course particularly benefits learners interested in pursuing a law degree. Covered topics include contract law, labor relations and collective bargaining, and intellectual property law.
Find the Tools You Need to Get Started on Your Degree
The Student Guide to College Planning
Your Guide to College Grants and Scholarships
Your Guide to the FAFSA
What Can I Do With an Online Bachelor's in Sports Management Degree?
Depending on the careers they pursue, sports management graduates can enter many in-demand fields. The Bureau of Labor Statistics projects 26% job growth for coaches and scouts between 2020 and 2030. While personal interest and experience ultimately dictate salaries, and the field can be competitive, careers in sports management tend to pay well. Sports agents and managers, for instance, earned a median annual salary of $75,420 as of May 2020, according to the BLS.
As sports management degrees teach skills that easily transfer to other fields, graduates can also pursue careers in other business-related industries.
Learn more about sports management careers on this page.
true
Sports Agent
Sports agents interact with sports teams and endorsers to negotiate contracts for athletes. While no formal education, training, or professional licensure is required to become a sports agent, a bachelor's degree in sports management teaches graduates to effectively lobby for clients.
Event Coordinator
A seemingly endless amount of work goes into sporting events, and event coordinators provide the organization behind what appears to be a seamless production. Event coordinators grapple with an expansive list of responsibilities, including security, guest relations, and transportation.
Athletic Director
Responsible for overseeing the entirety of an athletic program, athletic directors manage budgets, personnel, and facilities. Athletic directors often work at high schools and colleges, sometimes taking on additional coaching roles. Salaries vary considerably from public high schools to elite Division I colleges and universities.
Sports Marketing Professional
Sports marketing professionals promote teams, leagues, and athletes to fans. Using public relations techniques, advertising campaigns, and events and appearances, these professionals advance their "product" through social media, broadcasting, and various digital platforms.
Sports General Manager
General managers are responsible for most of the big personnel decisions that sports teams make. These experienced sports managers hire coaches and players, manage budgets, and negotiate player contracts.
Sports management not for you? Check out these related careers.
Business Management Careers
Business Administration Careers
Sports Medicine Careers
Frequently Asked Questions About Bachelor's in Sports Management Programs
What skills do you need for sports management?
Because sports management programs are interdisciplinary in nature, students with a variety of talents find success in this degree. Coursework covers diverse topics such as psychology and marketing, and learners develop written and verbal communication skills while honing their business acumen.
Is a sports management degree worth it?
While sports management is competitive, professionals with enthusiasm and love for sports can succeed in the field. Sports management programs offer a broad, holistic education rooted in business fundamentals. Graduates can apply the skills and knowledge gained through these programs in diverse professional environments.
What can I do with a bachelor's in sports management?
Graduates with a bachelor's degree in sports management can pursue careers in various settings. Athletic directors often work in academic environments like high schools and colleges, while agents negotiate high-paying contracts. This degree can also serve as a great first step for an MBA or advanced degree in law or sports psychology.
How much money can I make with a bachelor's in sports management degree?
Annual salaries vary substantially depending on location, title, and experience. Athletic directors earn just over $61,280 on average, according to PayScale data from November 2021, but athletic directors at elite Division I colleges often earn seven figures each year. Additional education and experience often boost salaries significantly.
What are the highest paying jobs with a bachelor's in sports management?
Top agents generally earn the highest salaries, taking a cut of the contracts they negotiate for their clients. For example, NFL agent Drew Rosenhaus has negotiated $1.08 billion worth of contracts.
Parents and students should begin the process of researching and comparing prospective schools as early as possible. BestColleges has created a guide to help students determine the legitimacy of online programs and schools. Sports is a booming industry that offers numerous professional paths. Discover today's top five careers in sports, from athletic directing to teaching.
BestColleges.com is an advertising-supported site. Featured or trusted partner programs and all school search, finder, or match results are for schools that compensate us. This compensation does not influence our school rankings, resource guides, or other editorially-independent information published on this site.
Compare your school options.
View the most relevant school for your interests and compare them by tuition, programs, acceptance rate, and other factors important to find your college home.