Student Homelessness and Basic Needs Insecurity
Many students experience food and housing insecurity. Learn how these insecurities affect students. Get tips for overcoming common barriers.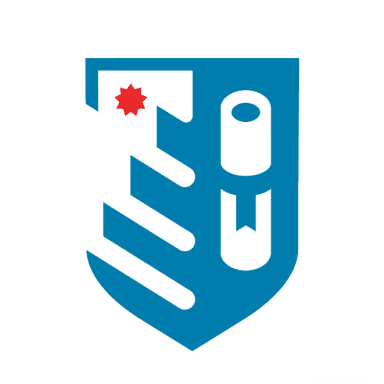 by
Staff Writers
Published on September 29, 2021 · Updated on March 31, 2022
---
Around 3 in 5 college students faced some form of basic needs insecurity in 2020.
Two-year college students consistently report higher rates of housing and food insecurity.
Those at highest risk of basic needs insecurity include LGBTQ+ and Indigenous students.
Students experiencing homelessness still can get federal financial aid for college.
---
Insufficient food and a lack of stable housing remain major challenges for many college students in the U.S. According to the 2020 #RealCollege report, 39% of students considered themselves food insecure in the 30 days prior to a 2019 survey. Nearly half (46%) said they were housing insecure in the past year, and 17% did not have housing.
The high cost of college is just one factor behind student homelessness. Findings from the National Center for Education Statistics revealed that the average net cost of college in 2018-19 was $13,900 at public institutions, $27,200 at private nonprofit institutions, and $23,800 at private for-profit schools.
Recently, the COVID-19 pandemic has increased rates of both food and housing insecurity among college students. The 2021 #RealCollege study found that nearly 3 in 5 college students faced some form of basic needs insecurity in 2020.
How Does Basic Needs Insecurity Affect College Students?
Historically, basic needs insecurity and homelessness have primarily affected students from families with low incomes. Sara Goldrick-Rab, contributing author of the annual #RealCollege study on homelessness in college, told NPR that this trend appears to be shifting to middle-income students as well.
Learners facing food insecurity are often forced to skip meals and forgo nutritious food for less expensive, less healthy options. This can lead to weight loss and impair a student's ability to concentrate. Meanwhile, housing insecurity can cause a student to face eviction or fall behind on monthly bills in addition to homelessness.
Basic needs insecurity can also negatively affect academic performance. Statistically speaking, food and housing insecurity are often linked to poor grades and lower rates of degree completion.
"Many of the students we work with have shared how difficult it is to focus on studying and performing well in school," said Rachel Sumekh, founder and CEO of Swipe Out Hunger. "One student who resorted to skipping meals due to financial hardship had to suffer through the distraction of having her stomach grumble during lectures."
Researchers also identified relationships between basic needs insecurity and mental health conditions, such as depression and above-average stress levels.
Food Insecurity
Food insecurity refers to limited or uncertain availability of foods that are nutritionally adequate or safe, as well as a person's ability to obtain these foods in a socially acceptable way. The most extreme forms of food insecurity involve psychological sensations of hunger and/or weight loss.
In the 2021 #RealCollege report, 38% of students attending two-year colleges reported experiencing food insecurity in the 30 days prior to a 2020 survey, compared to 29% of students at four-year colleges.
Many college students facing food insecurity worried about running out of food before getting the money to buy more. They also felt they couldn't afford balanced meals and reduced the size of or skipped meals due to a lack of food.
Homelessness
Homelessness can take several forms. Some students consider themselves homeless if they couch-surf or stay with friends. Others may live in shelters, cars, abandoned buildings, or outdoor areas.
While past #RealCollege surveys reported higher rates of homelessness among two-year college students than among four-year students, rates for both groups were the same in 2020 at 14%. This change may be linked to challenges from the pandemic, the study notes.
"Homeless students are often unable to even see themselves attending college because they are so mired down in the day-to-day trauma of homelessness," said Sara Orris, a consultant at Oakland Schools who specializes in providing services for students experiencing homelessness.
But that doesn't mean these students can't succeed.
"You need to believe in yourself, believe you belong, and know this is the next step in your future," stressed Lisa Kossiver, student advisor at Students Rising Above, a nonprofit that supports students experiencing poverty and homelessness. "Every school has a support system but can only help if it's aware of your situation."
Housing Insecurity
Housing insecurity encompasses broader challenges related to a student's place of residence. These can include being unable to pay rent or utilities on time, occupying a residence with others beyond its official capacity, and moving three or more times in a given year.
Students at community colleges are more likely to face basic needs insecurity — including housing insecurity — than those at four-year institutions. In 2020, just over half (52%) of two-year students faced housing insecurity, compared to 43% of students at four-year universities.
The most common challenge among college students facing housing insecurity was being able to afford the full amount of their rent, bills, and/or mortgage.
Which Students Are at Highest Risk of Basic Needs Insecurity?
According to the most recent #RealCollege report, basic needs insecurity tends to affect certain student groups more than others.
Foster Care Experience

Students with a history in the foster-care system are more likely to experience basic needs insecurity. "Most of our youth will experience several transitions during their childhood and adolescence," said Ernest Henderson Jr., regional manager at Treehouse, which provides academic support to youths in foster care. "With each transition, they can lose as much as six months of academic progress."

Gender Identity

In 2020, female-identifying students were 7 percentage points more likely to experience basic needs insecurity compared to male-identifying students (60% vs. 53%). In 2019, female students reported consistently higher rates of food insecurity and housing insecurity than male students. Nonbinary students had the highest rates of basic needs insecurity of any gender identity.

LGBTQ+ Identity

Students who identify as LGBTQ+ are more likely to experience basic needs insecurity than those who do not. Around two-thirds of LGBTQ+ students face basic needs insecurity, according to 2020 data.

Race/Ethnicity

Accodring to the 2020 #RealCollege study, students identifying as Indigenous, American Indian/Alaska Native, Black, Pacific Islander/Native Hawaiian, or Latino/a reported high rates of food insecurity, housing insecurity, and homelessness. Seventy-five percent of Indigenous students experienced basic needs insecurity compared to 54% of white students and 53% of Asian/Asian American students (excluding Southeast Asian students).
Other student groups that disproportionately face basic needs insecurity include first-generation students, part-time students, Pell Grant recipients, and students with children.
How to Apply to College When Facing Basic Needs Insecurity
According to the National Association for the Education of Homeless Children and Youth (NAEHCY), young people experiencing homelessness or basic needs insecurity face several barriers when applying to college.
One major obstacle is a lack of support from adults who can guide them through the application process. Many students also struggle to fill out the Free Application for Federal Student Aid (FAFSA), which is required to qualify for federal financial aid. Fees for entrance exams and housing deposits can also be a burden.
While college may feel out of reach for students with basic needs insecurity, it's not impossible.
"Stop looking at education as a set of hurdles you need to jump over," advised Henderson. "Rather, think of it as building a ladder that will allow you to climb high."
Applicants with basic needs insecurity may be able to secure emergency loans or emergency grant aid from their school's financial aid office. Some institutions maintain a limited cash reserve for students experiencing financial hardship. In some cases, the college may be able to provide a financial aid advance as well.
Fee Waivers for College Applications, Tests, and Housing
College application fees generally run around $50 or more and are usually nonrefundable. Fortunately, application waivers are available to students who demonstrate financial need, including those who are homeless or at risk of becoming homeless. Contact the school's admissions office to see whether it offers an application waiver.
SAT and ACT waivers are also available for those who qualify. You can apply for these waivers through your high school guidance counselor. In addition, SAT and ACT fee waivers can waive application fees for participating colleges.
Some colleges offer housing deposit fee waivers. This allows students to reserve a living space in on-campus housing without paying a deposit, which normally costs $150-$300. Fee waiver forms are usually available on a school's website.
Federal Financial Aid With the FAFSA
College applicants — including those experiencing homelessness — must file the FAFSA in order to qualify for loans, grants, and other forms of federal aid. It's also needed for certain state and institutional grants and scholarships.
When filling out the FAFSA, students must provide detailed information about their finances. Required documents may include federal tax returns, W-2 forms, bank statements, and records of investments and untaxed income.
If you indicate that you are homeless or at risk of becoming homeless on the FAFSA, you will not have to provide any financial information for your parents or guardians. That said, you may be required to submit proof of your living situation through what's called a homeless youth determination.
To obtain this, contact your high school or school district homeless liaison; the director of an emergency shelter, youth center, or transitional living program; or your prospective college's financial aid administrator.
Scholarships for Students at Risk of Homelessness
The following scholarships target students experiencing or at risk of experiencing basic needs insecurity.
Frequently Asked Questions About Basic Needs Insecurity
Do I need to have a stable address to fill out the FAFSA?
true
No, you do not. That said, even if you don't have a permanent home address, you must still put down an address where you can receive mail. Options include the address of a trusted friend or family member or your school (only if granted permission to use).
Do I need my parents' or guardians' information to file the FAFSA?
true
No. Students who are considered independent can apply for a dependency override, which relieves them of the requirement to provide parental or guardian information. These overrides are granted on a case-by-case basis. Most students experiencing homelessness will qualify for an override as long as they can verify they're unaccompanied homeless youths.
This verification must come from a homeless youth liaison, Runaway and Homeless Youth Act provider, U.S. Department of Housing and Urban Development provider, or financial aid administrator.
Are there any special financing programs for students experiencing homelessness?
true
Grants and scholarships targeting students experiencing homelessness and students with financial need may provide necessary supplemental income. Some awards even cover all tuition and housing costs for four years. Those who cannot secure loans, scholarships, or grants may qualify for Supplemental Nutrition Assistance Program benefits, which provide monthly cash payments for food, and subsidized or low-cost housing.
With Advice From:
---
Editor's Note: This article contains general information and is not intended to be a substitute for professional advice. Please consult a professional advisor before making decisions about financial and/or legal issues.
---
Feature Image: Chanin Wardkhian / Moment / Getty Images
Many college students face food and housing insecurity. We've compiled a list of resources to help students get the help and support they need. With COVID-19 exacerbating stress levels and challenges for students, colleges need to start thinking about how they can leverage services to support learners. Find out about campus safety and security. Learn campus safety tips, common crimes, and what to do if you become a victim.