Top Black Podcasts to Listen to During Black History Month
Growing in popularity, podcasts can shed light on the Black experience. Here are 10 Black podcasts for students to learn about Black history and culture.
Image Credit: LeoPatrizi / E+ / Getty Images
SXM Media reported that the number of Black Americans listening to podcasts every week increased from 17% in 2020 to 26% in 2021. You can also see an indication of podcasts' increasing popularity with Black listeners in the growing diversity of show topics, hosts, and content.
Podcasts come in many different forms — from discussion-based formats to fictional storytelling to long-form journalism — and Black podcasts are no less varied. This Black History Month, take time to learn about the Black experience through the lens of these podcasts.
The Read
Hosted by the hilarious duo Crissle and Kid Fury, "The Read" gives Black queer takes on pop culture. Since 2013, the pair has entertained millions with their antics. Whether the topic is Summer Walker's baby food comments or their reigning queen, Beyoncé, the show packs witty commentary in every punch.
The show also features listener letters, which Crissle and Kid Fury respond to with hysterical and insightful advice. They never fail to analyze topics through the lens of societal expectations. "The Read" is an absolute necessity on everyone's "to-listen" list.
Jade + X.D.
Dubbed "The Blackest Show About Nothing," "Jade + X.D." presents a form of controlled chaos that listeners can't get enough of. Even with no particular structure, the podcast executes the perfect combination of intellect, commentary, and absolutely unhinged behavior that inspires contemplation while leaving listeners on split sides.
This show caters to a wide range of listeners, with episodes dedicated to topics like "classic Black auntie songs" and detailed recaps of the latest RuPaul's Drag Race episodes. "Jade + X.D." is a rollercoaster everyone should ride at least once.
The Friend Zone
Focusing on mental well-being, "The Friend Zone" is hosted by friends Assante, Dustin, and Fran. Aided by Fran's knowledge of holistic wellness, the show is a resource as entertaining as it is informative. While exploring topics such as prioritizing peace, platonic and romantic relationships, and mindfulness practice, Fran, Dustin, and Assante give advice that changes the way listeners move through the world.
The hosts' dynamic balances Fran's careful consideration, Dustin's brashness, and Assante's amusement. "The Friend Zone" is a top Black podcast for mental health enthusiasts.
Jemele Hill Is Unbothered
Jemele Hill shines brightly in her clever podcast "Jemele Hill Is Unbothered." The journalist and political commentator offer inside perspectives on influential Black figures and their contributions to culture, speaking with nuance and wisdom. Featuring guests like actor Daniel Kaluuya, musician Questlove, and political commentator Stephen Colbert, Hill fosters compelling and vulnerable conversations.
The show focuses on Black women, creating a space for them to hear news and media takes that consider their humanity. "Jemele Hill Is Unbothered" is a phenomenal Black podcast that gives listeners a look into Black culture's foremost influences.
Autism in Black
Hosted by Maria Davis-Pierre, LMHC, "The Autism in Black Podcast" focuses on the intersectionality of being Black and autistic. Dedicated to reducing the stigma in the Black community, Maria supports Black parents of autistic children by providing a nonjudgmental space and empowering them to advocate for their children and themselves.
By delivering real experiences and conversations with guest speakers, listeners learn about navigating various therapies, IEPs, co-parenting, burnout, and receiving a diagnosis during childhood or adulthood as a Black individual. "Autism in Black" is a must-listen for anyone working in mental health or K12 education.
Black Girl Gone
True crime podcast "Black Girl Gone" tells the stories of thousands of Black women who've gone missing. According to the National Crime Information Center, over 90,000 Black girls and women went missing in the U.S. in 2020. The podcast details a new case each episode, ranging from the 1990s to the current day.
Leaving no stone unturned, the podcast explores the socioeconomic circumstances of the victims. Host Amara Cofer narrates the series, analyzing and contextualizing each tragic story. "Black Girl Gone" is a tough but necessary Black podcast to listen to, full of harrowing accounts and reminders of the injustices regularly committed against Black women.
The Down Low
British companions Ess and Bernie Abambi are the voices behind "The Down Low," a podcast that acts as a loudspeaker for opinions on pop culture from an international perspective. Hilariously self-identified as DL(ish) bisexuals, the hosts traverse political, socioeconomic, and naturalistic topics throughout the show from their unique vantage point.
The hosts make even the most difficult topics digestible with shady humor and narration. With a constant finger on the pulse of culture, "The Down Low"is an engaging trip through society's ups and downs accompanied by smooth voices, British accents, and novel viewpoints.
Code Switch
NPR's "Code Switch" dives into racial tensions and disparities. Narrated by journalist Gene Demby, the show is an absolute masterpiece. Not shying away from topics like racism, classism, and other "isms" and phobias, "Code Switch" dissects news, media, and literature.
The heavily researched and expertly edited production also honors influential figures and ideologies and constructively criticizes them in the same breath. Code Switch weaves together different pieces of society to give a comprehensive account of why things "are the way they are" and how they can be better.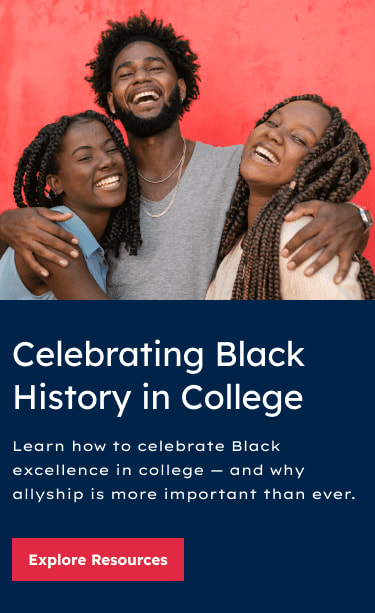 Random Order Podcast
Full of randomness and foolery, the "Random Order Podcast"features hosts Sheldon and brothers Jermaine and Trey, who make fun of their lives, each other, and trending topics. The show runs mainly on the trio's storytelling, with their friends occasionally appearing as guests. The podcast also highlights the hosts' experiences as young adults, Caribbean descendants, and Black men.
Pure comedy and demonstration of "Black boy joy," the show has listeners doubled over in laughter. Featuring vulnerable and open-minded conversations, "Random Order Podcast" is a must-listen Black podcast for people who need a stress break.
Black Girl Songbook
"Black Girl Songbook" celebrates the musical genius of Black women, pointing out trailblazers within the music industry that have changed the course of history. Host Danyel Smith invites legendary guests like Brandy, H.E.R., and Jennifer Hudson to give commentary and context on their careers.
The show focuses on Black singers as artists and as people, diving into events and relationships that have impacted each woman's life. "Black Girl Songbook" unveils the mysteries and nuances of each singer it features, highlighting the multi-faceted experiences of Black women.