Are There Benefits to Disclosing My Disability to an Employer?
Many people with disabilities need accommodations when they enter the workforce. Read to learn how and when to request accommodations.
Image Credit: Iparraguirre Recio / Moment / Getty Images
---
The CDC reports that 26% of American adults are disabled.
People with disabilities commonly need workplace accommodations.
Research shows that 56% of workplace accommodations cost nothing to implement.
Americans with disabilities often face discrimination due to ableism.
---
According to the Centers for Disease Control and Prevention (CDC), 26% of American adults identify as disabled. When people with disabilities enter the workforce, they often need accommodations.
Research from the Job Accommodation Network (JAN) shows that 56% of workplace accommodations cost nothing to implement, while the other 44% typically have a one-time expenditure of $500.
For many employees, requesting accommodations is challenging.
Because ableism, which includes the view that disabled people are inferior to able people, is so common in workplaces, disabled employees often face explicit discrimination once they disclose their disabilities. Disability discrimination often looks like bullying, infantilization, or termination.
Theresa Haskins, an associate professor at the University of Southern California and the CEO of Haskins Consulting Group, recommends disclosure with discretion.
"In an ideal world, people would accept differences, and discrimination toward people with disabilities wouldn't exist. However, we do not live in a perfect world, and there is still much work to be done to make genuinely inclusive, accessible, and accepting workplaces," she said.
Accommodations in the Workplace
The Americans with Disabilities Act (ADA) prohibits discrimination against people with disabilities and requires employers to serve them reasonable accommodations.
Title 1 of the ADA defines reasonable accommodation as an adjustment or modification to a particular role, the work environment, or "the way things are usually done during the hiring process."
Reasonable accommodations include modified work schedules, training materials or policy adjustments, job restructuring, and alternative work equipment.
For example, a wheelchair user may need to ensure ramps and elevators are available, and doorways are wide enough to accommodate their chair. Deaf or hard-of-hearing candidates may need an interpreter during an interview, while neurodivergent candidates may need captions.
The interview process favors neurotypical behavior (neuro-normativity), excluding neurodivergent people. So neurodivergent candidates also benefit from alternative interview processes like chatting on encrypted messaging apps or receiving interview questions a few days before the interview.
Many inclusive, neurodiversity-affirming employers allow neurodivergent candidates to skip interviews altogether.
Why Should I Tell My Employer About My Disability?
The most common reason employees disclose their disabilities is to receive accommodations. An employer cannot legally refuse to provide reasonable accommodations for disabled employees.
You might disclose to explain unusual circumstances. For example, your disability may require you to wear headphones or take frequent breaks to use the restroom or to avoid sensory overwhelm. Some invisible disabilities require people to eat frequently or take medications at certain times.
You may also disclose your disability for human rights protection outside of accommodations.
Disability discrimination in the workplace is a common occurrence. But laws like the ADA, The Rehabilitation Act of 1973, and agencies like the U.S. Equal Employment Opportunity Commission (EEOC), which enforce these laws, state that discrimination against a person with a disability is illegal.
While accommodations don't result in employment, these adjustments provide equity, giving disabled employees an equal opportunity to perform their jobs as well as their non-disabled colleagues.
Accommodations even out workplace terrain, enabling all candidates equal access to succeed.
Pros and Cons of Disclosing a Disability to Your Employer
Pros
Accommodations

Disclosing a disability allows you to receive interview or workplace accommodations. Employers are required to provide reasonable accommodations to all employees with disabilities.

Financial incentives

Some employers receive tax breaks and subsidies if they hire disabled employees. An employer may use those funds to support you beyond accommodations.

Mentorship

Some companies have programs for disabled and neurodivergent employees. You may, for example, receive job coaching or an invitation to join an employee resource group.

Promotes authenticity

Disclosure promotes more disclosure, decreases stigma, and contributes to an environment where other people feel safe enough to reveal their identities, whether privileged or marginalized.
Cons
Discrimination

Research shows that disabled people are the most marginalized social group, so disclosure often enables discrimination. Many disabled people have reported increased micromanagement, bullying, and scapegoating once they've disclosed their disability.

Lost opportunities

Disabled people commonly report that recruiters cancel their interviews after they ask for interview accommodations. People with disabilities have also been fired after asking for accommodations while on the job.

Infantilization

Another common complaint is that once an employee requests accommodations, many coworkers treat them like children, infantilizing them.
When to Have the Conversation
Deciding when to disclose your disability can be just as challenging as deciding how to disclose your disability.
Remember you are only required to disclose your disability if you want accommodations, whether during the application process or while on the job.
You can request accommodations anytime you need them. Some people ask for accommodations for the application or interview process, while some don't disclose until they encounter workplace barriers.
"Knowing what your company can reasonably accommodate in advance will help you be successful," Haskins said. "Just like in college, if you use disability accommodations, employers are set up to make changes that help the individual navigate the existing environment to meet the standardized expectations of the team."
While no one can tell you the "best" time to disclose a disability, you'll have the best experience if you disclose before you encounter significant barriers that disrupt your work performance.
Remember, you are not alone, as 55.8% of disabled Americans are employed, and not everyone wants to be openly disabled.
Many disabled people, however, are disability advocates who feel responsible for researching, changing laws, and sharing their stories — empowering others and promoting inclusion.
How to Disclose Your Disability
You may disclose a disability during the job application process, after you've received a job offer, or during your employment.
"Disclosing what you need to be successful as an employee should be the focus of conversation," Haskins said. "Tell your employer what you can do, how you work best, and what you need to be successful. Don't focus on the differences as negatives but on how differentiation in approach enhances your work product."
Choose a confidential place and time that gives you the chance to ask questions. If you need assistance, find a trusted colleague whose schedule you can work around and ask them to help you.

Before meeting with anyone, write a list of possible accommodations you might need and consider any accommodations you may have used in the past.

You might also write answers to potential questions your employer might ask. Expect to hear questions that ask what specific accommodations you need.

Research different workplace accommodations online, using resources such as JAN's webpage for employees.

Take notes during the meeting, and ask your trusted colleague and employers to also document the meeting.

You might send your employer JAN's resource for employers and remind them to put your request in writing, copying everyone in all relevant emails.
If you experience discrimination during this process or any other time during your employment, file a complaint with the ADA.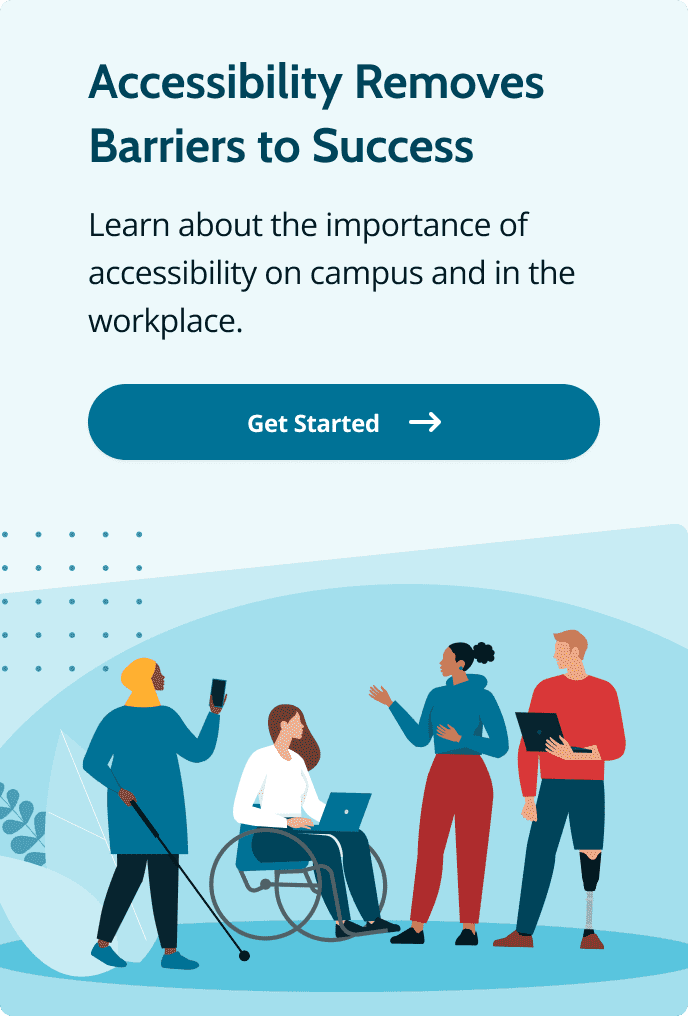 Bottom Line
Remember that you are not legally required to disclose, but disclosure gives you access to accommodations that remove barriers to attaining and maintaining employment.
If you're neurodivergent or have an invisible disability like a mental health condition, you might wait until you've received the job to ask for accommodations.
Before disclosing to the wider workplace, you might disclose to close friends or a supervisor you've developed a healthy relationship with. However, you don't have to disclose to everyone to receive support.
With Advice From:
Theresa Haskins
Theresa Haskins is an organizational development and disability-inclusion leader with decades of experience working with corporations, nonprofits, and educational institutions to develop leaders and create inclusive cultures where diverse groups of people thrive.
She is CEO of Haskins Consulting Group, a neurodiversity inclusion company that helps individuals and organizations identify and achieve their goals for learning and improved performance.