How to Become a UX Designer: Step-By-Step Guide
Learn how to become a UX designer and get some career tips from a professional who did it herself.
Image Credit: Luis Alvarez / DigitalVision / Getty Images
---
UX design is an excellent career for tech-minded people who want to flex their creative muscles.
UX designers take a holistic approach and play a critical role in developing and rolling out various products, websites, and apps.
There's no single path to becoming a UX designer, but bootcamps or a tech-related four-year degree are practical choices.
---
Nikita Washington, a UX designer at Ally, said you already know about a part of user experience design by identifying what works and what doesn't when using an application or website.
"We take a lot of what we already know as humans, and we put it together in a way that'll make the lives of our customers better," Washington said.
BestColleges.com is an advertising-supported site. Featured or trusted partner programs and all school search, finder, or match results are for schools that compensate us. This compensation does not influence our school rankings, resource guides, or other editorially-independent information published on this site.
Ready to Start Your Journey?
But understanding pain points when you use a website is just the beginning. Read on to learn what a UX designer does and how to become one.
What Is UX Design?
UX design — or user experience design — is an area in tech that ensures a quality product for clients, customers, and users.
UX design is much more than just creating a functional product. Whether it's a website, app, or other product, UX designers take a holistic approach. They work with marketing, design, and engineering to create intuitive, elegant products that users love.
What Are Key UX Designer Skills?
While some tech professionals just lean on technical skills, UX designers often take an interdisciplinary approach.
UX designers blend technical proficiencies with an understanding of aesthetics, user needs, and the varying elements that enhance a digital experience in apps, websites, and devices. Some skills include:
The ability to envision new products
Design skills through platforms including Illustrator, Photoshop, and Sketch
User research and testing
Information architecture
Coding and application development through languages like HTML and JavaScript
Soft skills like collaboration, communication, problem-solving, and time management
How to Become a UX Designer
There's not a single path to jumpstarting a UX designer career. In addition, the field of UX design is relatively new. That said, some tips can help guide your path toward a UX design career. Keep reading for tips that can help guide your professional journey.
Step 1: Choose a UX Design Educational Route
Washington said there's no "best" option for getting a UX design education, but there are three paths you can take:
Getting a bachelor's degree is the traditional route, and some valuable majors include computer science and design-related fields.
Washington decided to attend a UX design bootcamp. She already held bachelor's and master's degrees and worked as a teacher, so she wanted to hone her skills quickly.
Butyou can also teach yourself the necessary knowledge and hone the needed skills through free online courses, books, and online tutorials. Washington said this is a great option for someone who doesn't have the money to spend on an expensive college education or bootcamp — but this path is for those who are extremely organized and disciplined.
Step 2: Get Hands-On UX Design Experience
Gaining hands-on experience is vital for developing skills, networking, and gaining first-hand knowledge about a UX designer's day-to-day responsibilities. Flex your creative muscles through freelance work or, if you also dabble in developing, try your hand at using UX principles to create an app.
Step 3: Build Your Resume and Portfolio
After gaining some vital hands-on experience, crafting a standout resume and a portfolio showcasing your work is key to grabbing potential employers' attention. A strong resume and portfolio show employers that you have the skills that the job requires.
Along with technical proficiencies, highlight any personal work, volunteer activities, professional organizations, and examples of how you'd complement a team.
In Washington's case, some of the technical skills in UX design weren't her strongest assets —but her communication skills and empathy stood out to employers.
Step 4: Start Applying for UX Designer Jobs
While crafting the perfect resume and portfolio is a solid first step when preparing to apply for UX designer jobs, some other elements are worth considering. Be sure to research each prospective employer before you apply.
And make sure to prepare thoroughly before a job interview with questions, knowledge about the company, and how you'd benefit their team.
A job search is often challenging, but be patient and flexible. Doing so can help you manage successes and disappointments.
How to Find UX Designer Jobs
Whether you're about to finish an undergraduate degree or decide it's time to change careers, finding the best job for you is challenging. As a result, one of the most effective tools at your disposal is your professional network.
"UX is really a field where you have to communicate, network, put yourself out there, and show what you can bring to the table," Washington said.
What a Real UX Designer Thinks You Should Know
Washington's been exactly where you are right now. Below, she offers her advice in deciding whether to become a UX designer.
Getting a Job Takes Time
Washington says patience in your job hunt is key.
"I've been rejected many times before I got a yes," Washington said. "Don't feel as if someone is just going to acknowledge you — you have to make them acknowledge you."
UX Design Isn't Easy
After being a teacher, Washington saw UX design as a cushy job where she could make tons of money for a fraction of the work. YouTubers and other influencers she watched perpetuated the idea.
She said she does make tons of money now, but her perception wasn't exactly the reality.
"I think people should know that UX is a lot of work," Washington said. "It's not the glitz-and-glam job that YouTubers make it out to be…it really is complex work."
UX Design Isn't for Everyone
UX design takes being a curious, open-minded, and dedicated person who's a lifelong learner and team player. You'll work with a ton of different stakeholders, and you need to learn how to convince all of them of your vision.
Also, depending on the company and the type of product, Washington said UX designers often work on the same project for years at a time.
"The work doesn't change every day, and if you're someone who likes change, UX might not be the field for you," Washington said.
What's the Average UI/UX Designer Salary?
The average annual salary for UI/UX designers can vary depending on your experience, education, and even geographic location. According to Payscale, these tech professionals can earn as much as $154,000 or as little as $54,000 annually, with the average salary coming in at about $77,000 per year as of October 2022 data.
The type of industry you get into matters as well. Washington said she earns six figures as a UX designer at Ally, which is a banking company. (Keep in mind, she also has a master's degree).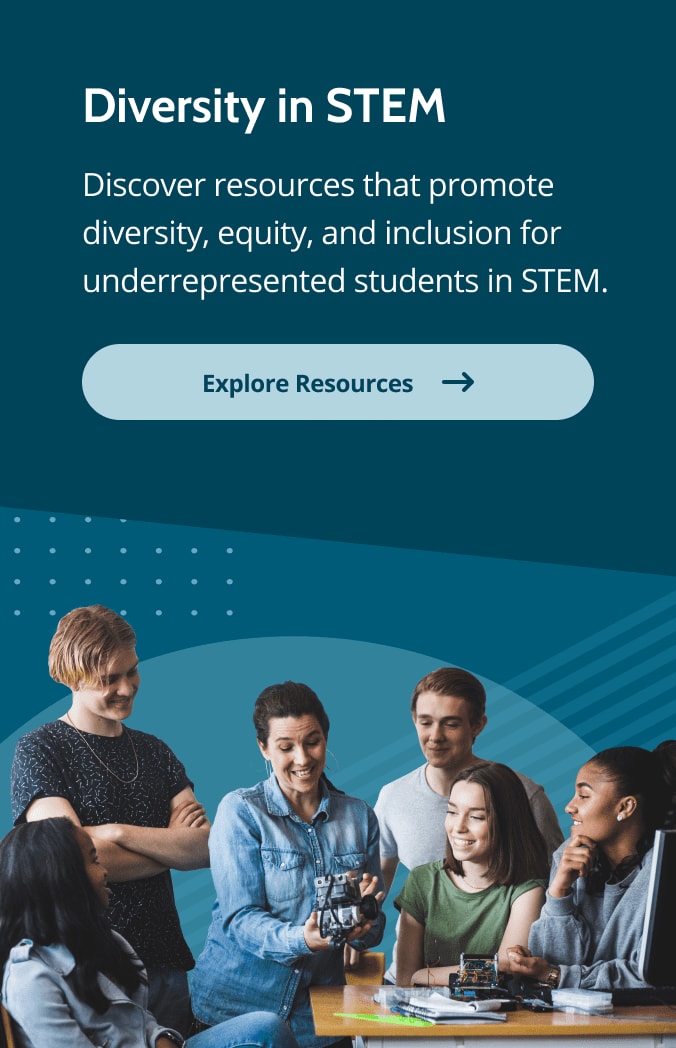 Frequently Asked Questions About Becoming a UX Designer
How long does it take to become a UX designer?
It can take as long as several years to earn a degree or as little as a few months through a bootcamp to become a UX designer. You can also teach yourself UX design at your own pace.
How do I start as a UX designer?
While there's not a singular path to becoming a UX designer, there are three common routes to jumpstarting a UX designer career. Some people pursue a bachelor's degree in computer science or software development to train for their future careers in UX design.
For those wanting a quicker pathway to a UX designer career, UX bootcamps and online classes offer practical training and networking opportunities. Finally, some people are self-taught, using free online resources and learning on the job.
Is it hard to get into UX design?
Like any tech-based field, getting in is based largely on qualifications and technical proficiencies. And while those with a bachelor's degree in a tech-related field may have an advantage, self-taught UX designers and bootcamp grads can still get jobs, especially if they have a quality resume and portfolio. Networking can also play a major part in securing a UX design role.
Do UX designers get paid well?
Like other jobs in the tech industry, entry-level roles can pay relatively modest amounts. At the same time, those with standout skills, experience, and specialized training can earn more. In addition, those in management roles and supervisory positions tend to earn the most.
With Contributions By
Nikita Washington
Nikita Washington is a Senior UX Designer currently at Ally, a leading digital financial services company. Beyond the digital products she's shipped, Nikita is an active member of the design community and is often found speaking on panels, giving conference talks, and being a featured guest on podcasts to discuss experience pivoting from education to design as a Black Trans woman.
Nikita serves on the leadership team with Out in Tech, the world's largest non-profit community of LGBTQ+ tech leaders and is a community advisory board member with Trans Tech Social Enterprises whose mission is to empower, educate, and employ those facing barriers in education and in the workplace, as well as to reduce instances of discrimination, with a concentration on trans and gender nonconforming individuals.
Her design advocacy work is centered on championing early-career and underrepresented folx, helping them break into the world of design and demystifying an often gate-kept industry.