33 Black History Month Quotes Students Should Know
The staying power of these Black History Month quotes is inspiring. Read what Black leaders have said throughout history that uplifts us year-round.
Image Credit: FG Trade / E+ / Getty Images
During Black History Month, we acknowledge those who offer us knowledge and remind us to see beyond ourselves. Their words help us remember where we come from and how we move forward. Notable, influential, and inspiring Black Americans speak powerful words to our communities — and have for centuries.
People like Martin Luther King, Jr. and Maya Angelou are well-known Black leaders familiar to most students. Others like Angela Davis and Henry Louis Gates may offer new perspectives.
Famous Black history quotes remind us that our past can shape our future, and inspirational Black history quotes urge us to move forward with purpose. In and out of the classroom, students connect historical teachings to the modern world. These quotes from Black leaders help us use history to inform our experiences today.
The categories below highlight Black love, anti-racism, and American history. They offer us inspiration and familiarity as we honor and celebrate Black History Month.
Inspirational Quotes for Black History Month
We continue to be inspired by Black leaders, activists, writers, and thinkers throughout history. Many modern-day leaders take their inspiration from Black historical figures like Civil Rights leader John Lewis. Find your own inspiration in the words of these great Black leaders from the last century and beyond.
"Every great dream begins with a dreamer. Always remember, you have within you the strength, the patience, and the passion to reach for the stars to change the world."
— Harriet Tubman, American abolitionist
"Get in good trouble, necessary trouble, and help redeem the soul of America."
— John Lewis, politician and civil rights activist
"Never underestimate the power of dreams and the influence of the human spirit. We are all the same in this notion: The potential for greatness lives within each of us."
— Wilma Rudolph, Olympic track and field athlete
"The time is always right to do what is right."
— Dr. Martin Luther King, Jr., minister and civil rights activist
"Obstacles don't have to stop you. If you run into a wall, don't turn around and give up. Figure out how to climb it, go through it, or work around it."
— Michael Jordan, former professional basketball player
"When I dare to be powerful, to use my strength in the service of my vision, then it becomes less and less important whether I am afraid."
— Audre Lorde, writer and social activist
Famous Quotes By Black Leaders
Some of the most famous Black leaders' words stay with us over time. Quotes that inspire learning and celebration speak to people across many demographics.
"The most common way people give up their power is by thinking they don't have any."
— Alice Walker, novelist and social activist
"Never be limited by other people's limited imaginations."
— Dr. Mae Jemison, engineer and former Nasa astronaut
"If they don't give you a seat at the table, bring a folding chair."
— Shirley Chisholm, first Black congresswoman
"Darkness cannot drive out darkness, only light can do that. Hate cannot drive out hate, only love can do that."
— Dr. Martin Luther King, Jr.
"Not everything that is faced can be changed, but nothing can be changed until it is faced."
"Change will not come if we wait for some other person or some other time. We are the ones we've been waiting for. We are the change that we seek."
— Barack Obama, former U.S. president
"Ours is not the struggle of one day, one week, or one year. Ours is not the struggle of one judicial appointment or presidential term. Ours is the struggle of a lifetime, or maybe even many lifetimes, and each one of us in every generation must do our part."
"Injustice anywhere is a threat to justice everywhere."
— Dr. Martin Luther King, Jr
Quotes That Show Black History Is American History
These quotes from Black history speak about the complex roots of American history. Black leaders remind us that Black history is, in fact, American history.
"We must never forget that Black History is American History. The achievements of African Americans have contributed to our nation's greatness."
— Yvette Clarke, U.S. congresswoman
"Won't it be wonderful when Black history and Native American history and Jewish history and all of U.S. history is taught from one book. Just U.S. history."
— Maya Angelou, writer and civil rights activist
"Black history isn't a separate history. This is all of our history, this is American history, and we need to understand that."
— Karyn Parsons, actor and author
"The thing about Black history is that the truth is so much more complex than anything you could make up."
— Henry Louis Gates, professor and literary critic
Anti-Racism Quotes
Racism is an unfortunate reality in Black history and modern-day experiences. Some of the most powerful Black history quotes reflect on the importance of addressing racism and pursuing steps toward anti-racist practices.
"If we do not know how to meaningfully talk about racism, our actions will move in misleading directions."
— Angela Davis, political activist
"The very serious function of racism is distraction. It keeps you from doing your work. It keeps you explaining, over and over again, your reason for being."
— Toni Morrison, novelist
"Racism separates, but it never liberates. Hatred generates fear, and fear once given a foothold binds, consumes, and imprisons. Nothing is gained from prejudice. No one benefits from racism."
— Thurgood Marshall, civil rights lawyer and former Supreme Court Justice
"In a racist society, it is not enough to be non-racist. We must be anti-racist."
"The beauty of anti-racism is that you don't have to pretend to be free of racism to be anti-racist. Anti-racism is the commitment to fight racism wherever you find it, including in yourself. And it's the only way forward."
Black Love Quotes
Black love is a cornerstone for many Black History Month celebrations. Self-love within Black communities is a powerful teaching tool, a dynamic healing process, and a way to create meaningful change.
"You are your best thing."
"Even if it makes others uncomfortable, I will love who I am."
"Defining myself, as opposed to being defined by others, is one of the most difficult challenges I face."
— Carol Moseley-Braun, former U.S. senator
"You've got to learn to leave the table when love's no longer being served."
— Nina Simone, singer and civil rights activist
"Whatever we believe about ourselves and our ability comes true for us."
— Susan L. Taylor, journalist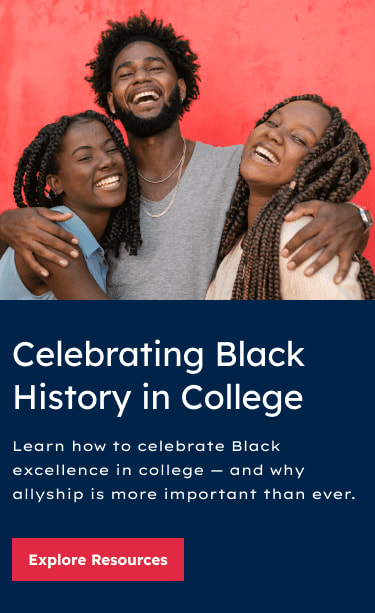 Black History Month Quotes That Move Us Forward
When we honor and celebrate Black History Month, we must also consider how we wish to move forward. Many Black leaders throughout history taught us lessons that help us become better humans and create a better society. Let us all work to learn from them, and from each other.
"Those who say it can't be done are usually interrupted by others doing it."
"I am no longer accepting the things I cannot change. I am changing the things I cannot accept."
"No person is your friend who demands your silence or denies your right to grow."
"What the people want is simple. They want an America as good as its promise."
— Barbara Jordan, former U.S. congresswoman
"Do the best you can until you know better. Then when you know better, do better."