10 Popular Majors New York Students Fall in Love With
Discover the 10 most popular majors in New York and explore the most popular career opportunities. Compare degree types and learn more.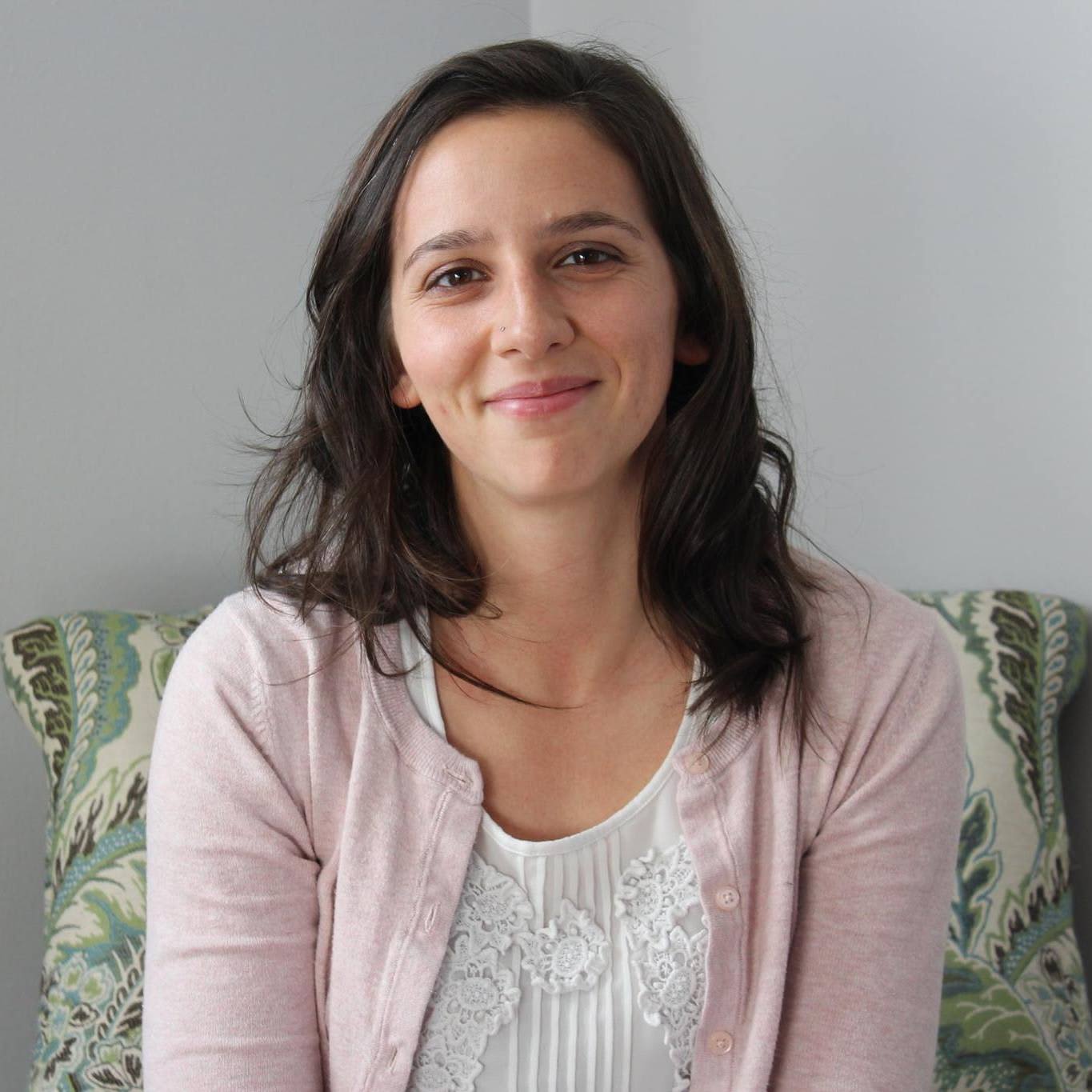 By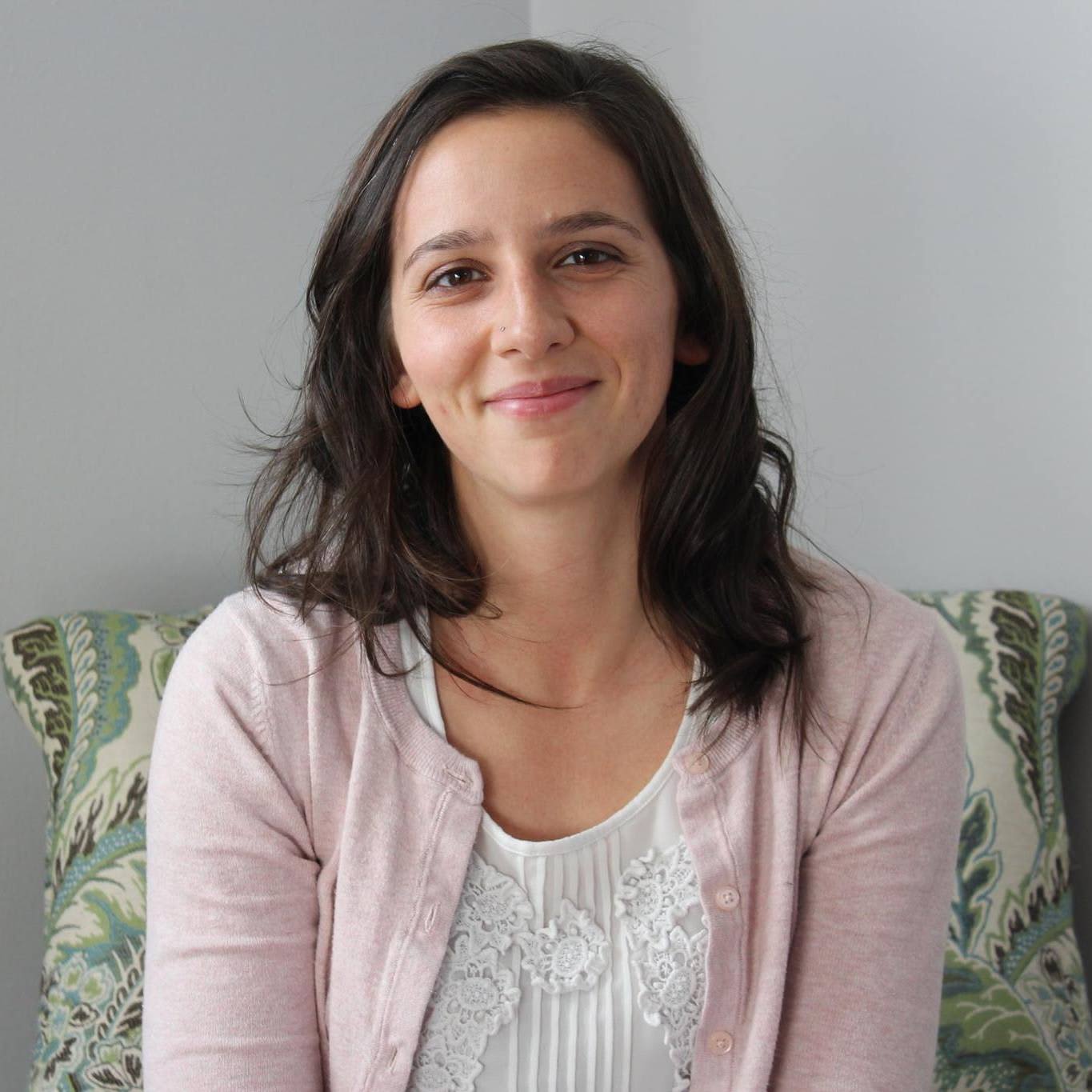 Whitney Sandoval
Writer
Whitney Sandoval is a writer and educator who is passionate about accessibility, inclusion, and equity in education. Her work has also appeared in Healthline, What to Expect, and other parenting publications. Whitney earned a bachelor's degree in Eng...
Updated on July 18, 2023
Edited by
Jared McMasters
Editor
Jared McMasters has worked as an associate editor for BestColleges, focusing on degree resources for prospective students. He holds a BA in media and journalism from the University of North Carolina at Chapel Hill. Jared is a former Editor at Red ...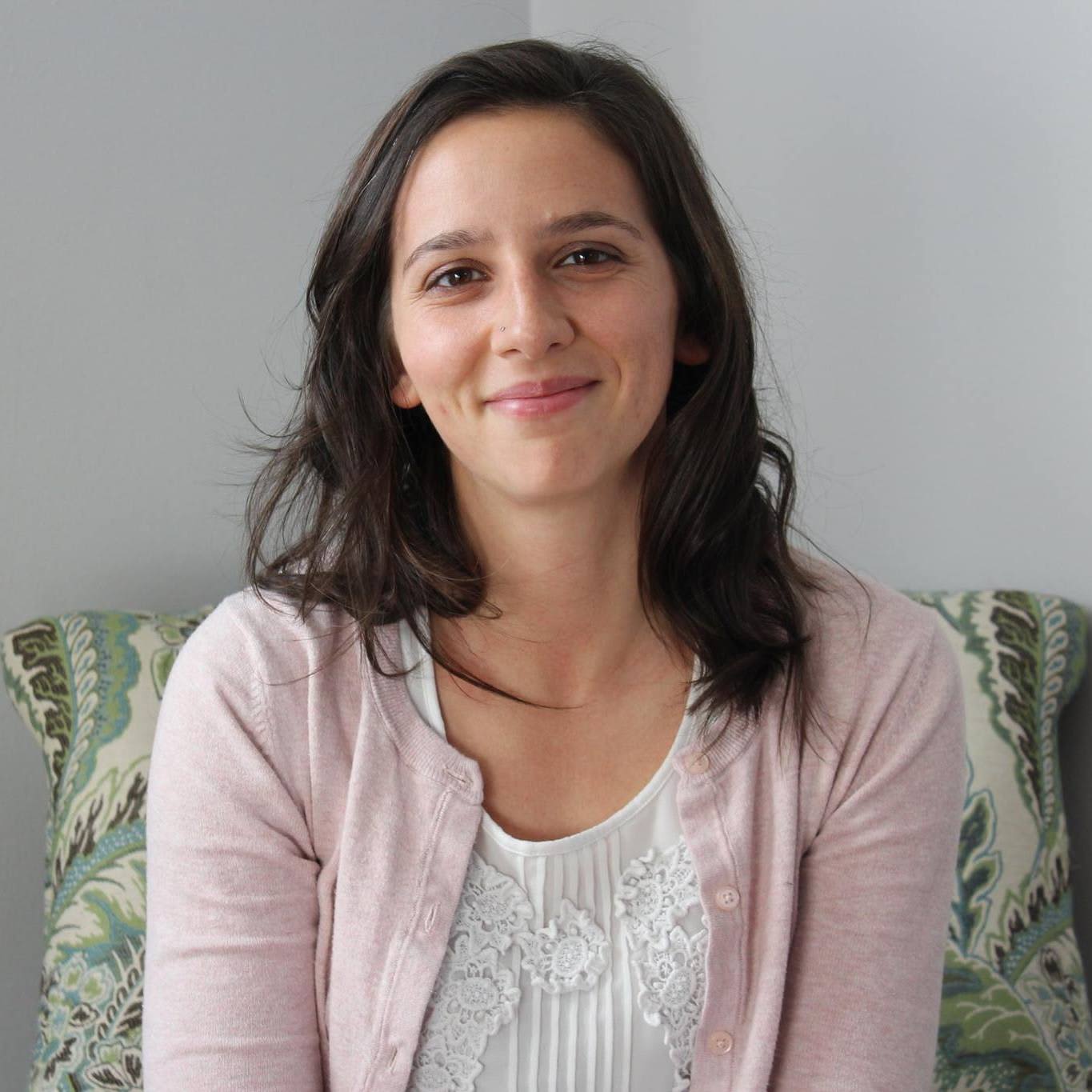 By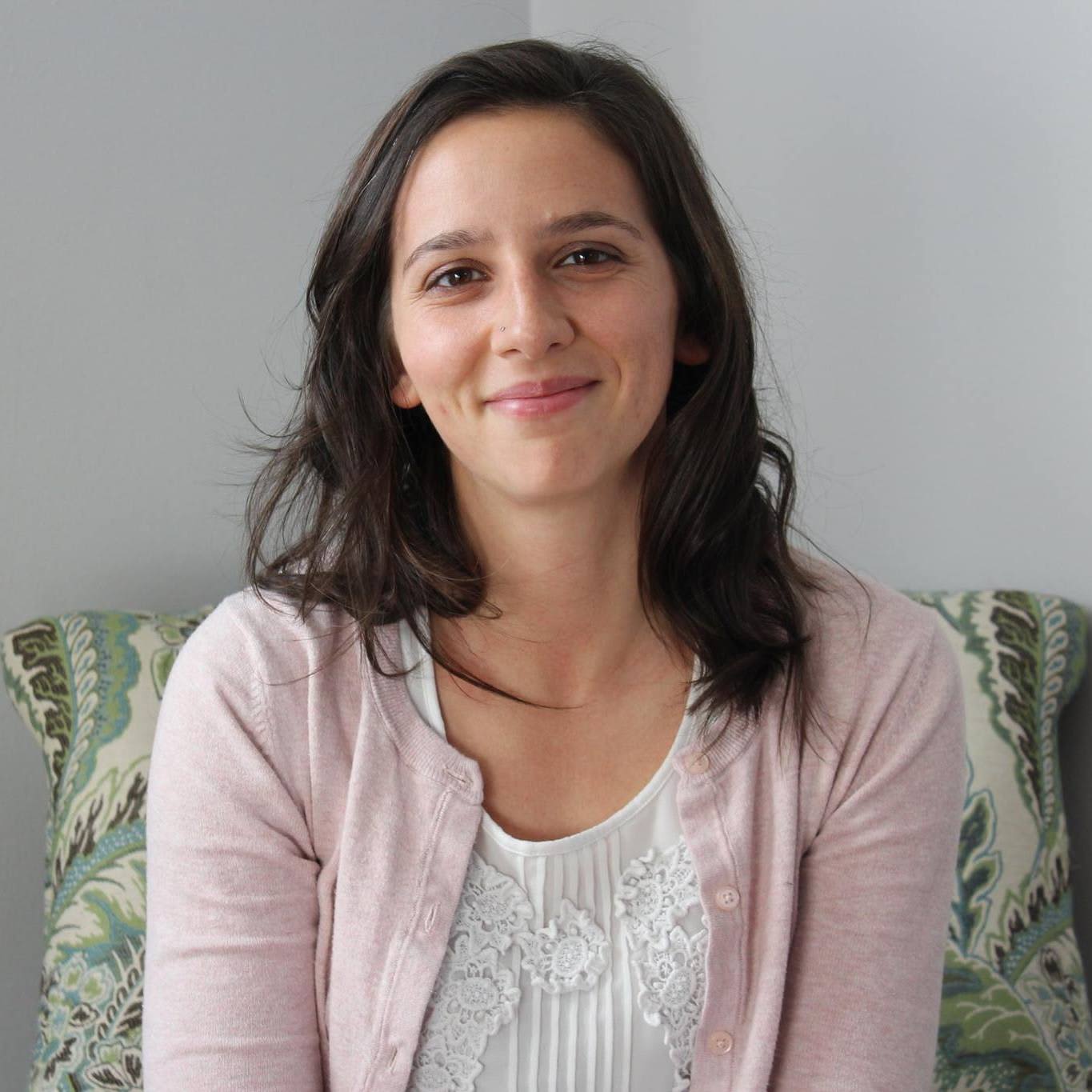 Whitney Sandoval
Writer
Whitney Sandoval is a writer and educator who is passionate about accessibility, inclusion, and equity in education. Her work has also appeared in Healthline, What to Expect, and other parenting publications. Whitney earned a bachelor's degree in Eng...
Edited by
Jared McMasters
Editor
Jared McMasters has worked as an associate editor for BestColleges, focusing on degree resources for prospective students. He holds a BA in media and journalism from the University of North Carolina at Chapel Hill. Jared is a former Editor at Red ...
www.bestcolleges.com is an advertising-supported site. Featured or trusted partner programs and all school search, finder, or match results are for schools that compensate us. This compensation does not influence our school rankings, resource guides, or other editorially-independent information published on this site.
Turn Your Dreams Into Reality
Take our quiz and we'll do the homework for you! Compare your school matches and apply to your top choice today.
---
Your college major determines your course of study and prepares you for future career goals.
Due to its diversity and many opportunities, New York is a popular state to pursue education and work.
Psychology is consistently one of the top major choices for New York students.
Research college programs to find the best New York college for you.
---
New York is most well-known for New York City — one of the largest cities in the world. With a diverse population and a variety of industries, New York City is an attractive hub for students. Attending college in New York City provides students with many internship opportunities and experiences.
New York is more than just the big city. The state offers beachfronts, rivers, mountain scenery, and city life. With hundreds of colleges, including private and public universities, community colleges, and online options, New York has options for every major.
What To Consider When Choosing a Major
Choosing a college major can be overwhelming for many first-year college students. Colleges offer so many majors and minors to choose from. When choosing a college major, consider the following points.
Passions and Interests
Before choosing a major, consider your passions and interests. Studying subjects that interest you can help keep you engaged and interested in your coursework, even when your studies become challenging. You may also find it easier to maintain a positive outlook throughout college if you major in a subject you are passionate about.
Personal Strengths and Weaknesses
Along with choosing a subject you are passionate about, you should also examine your strengths and weaknesses in different content areas. Think about picking a major in a subject that you generally perform strongly in. For instance, if you are good at math, you could pursue a math-heavy major like physics, analytics, or business economics.
Long-Term Goals
College costs are rising, and education is becoming a bigger financial investment. Being aware of your long-term goals can help you choose a major that can help you accomplish your goals and save you money. You should also factor in the best majors for continuing on to graduate school or entering specific career fields.
Financial Opportunities
Because college can be expensive, consider the financial rewards that come with specific majors. For instance, women may find more scholarship opportunities if they enter science or math fields, whereas men may find financial incentives to pursue degrees like nursing. Consider majors you can pursue online versus on campus or at less costly universities.
10 Popular Majors in New York
When choosing a college major, you may not realize how many majors actually exist. If you need help creating a list of potential majors based on your interests and strengths, keep reading to discover more about the 10 most popular majors for learners studying at New York colleges.
Computer Science
Computer science majors study a mix of math, engineering, and science to understand how computers, software, and networks function. Computer science majors learn various programming methods to create and fix computer code.
Students can specialize in specific computer science areas like computer and network security and information management and analytics.
Computer Science Career Paths
Business Analyst: Business analysts aid businesses in improving their efficiency by analyzing and identifying areas of improvement.
Data Scientist: Data scientists collect, examine, and interpret information and data to help draw conclusions and offer solutions.
Software Engineer: Software engineers design, develop, and create applications and computer software for individuals or businesses.
Information Technology Specialist: Providing support to businesses and organizations, information technology specialists troubleshoot technology problems related to computers and networks.
Web Developer: Working with the website owner, web developers design, create, and maintain websites to make them user-friendly and efficient.
Psychology
Psychology, one of the most consistently top majors for college students, is the study of human behavior and the theories that try to explain our decisions and motivations. Psychology majors take courses in abnormal psychology, sociology, and statistics. Candidates can specialize in particular areas of psychology, including group counseling or addiction counseling.
Majoring in psychology prepares students to work in a variety of career fields. The Bureau of Labor Statistics projects the need for mental health specialists, like psychologists, to grow by 8% between 2020-2030.
Psychology Career Paths
Marketing Specialist: Using theories of human and consumer psychology, marketing specialists brainstorm ideas for marketing campaigns to improve company sales.
Probation Officer: An important part of the criminal justice system, probation officers keep track of people released from prison and help offenders reintegrate back into society successfully.
Sales Specialist: Using consumer psychology and an understanding of human behavior, sales specialists work in various fields selling products or services to others.
Writer: Writers use a mastery of language and persuasive techniques to create various content, from blog posts to business content.
Behavioral Psychology: Requiring a doctoral degree, behavioral psychologists work with children and adults who deal with trauma or mental health conditions to improve their well-being.
Biology
Biology majors complete many science and math courses. Students typically take other science classes like genetics, human anatomy and physiology, and biochemistry along with biology courses. Math courses may include calculus and biophysics. Students often pair traditional classes with labs and research coursework.
Many biology programs offer specialization options. These specialties can include biotechnology, microbiology, and molecular biology. Biology is a popular major for people studying at New York universities because the state houses many large companies and offers several research opportunities.
Biology Career Paths
Biologist: Biologists study the world around them, including people, animals, and plants. Many biologists conduct research to better understand the environment.
Health Communication Specialist: Health communication specialists study health risks in a community. They provide education and resources for improving community health.
Environmental Scientist: The main goal of an environmental scientist is to protect and preserve our environment. Environmental scientists may work with government agencies or policymakers, clean up environments, or work with companies to reduce or get rid of waste.
Pharmaceutical Sales: Pharmaceutical sales representatives work for specific drug companies. They sell their pharmaceuticals to physicians and healthcare providers.
Medical Equipment Sales: Medical equipment sales representatives act as liaisons between the companies that sell medical equipment and the medical professionals and organizations that need to purchase them.
Business Management
Business management degrees, one of the most common degrees in the country, educate candidates in different business aspects, including finance, leadership, and marketing. Business majors can study general business management or focus on a specific area like healthcare administration, international business, or public administration.
With all the large businesses that call New York City home, many students pursue business degrees in the state. As of 2020, 54 of the Fortune 500 companies are headquartered in New York.
Business Management Career Paths
Communication
A communication degree prepares graduates with the necessary hard and soft skills to pursue many roles in the workforce. Communication majors study various media publication software like audio and video production and digital editing. Coursework also includes subjects like advertising, social media creation, and writing.
Many communication programs offer electives in specialized areas such as photojournalism and marketing. Since many communication programs require internships, studying in New York is a popular option.
Communication Career Paths
Journalist: Reporting important news, journalists interview others and relay groundbreaking information to an audience through various mediums.
Social Media Manager: Social media managers use SEO best practices to create and publish social media content for brands and organizations.
Nonprofit Communication Director: Viewed as the voice of the organization, nonprofit communication directors create and share important company information with the public and stakeholders.
Economics
As an economics major, students gain a deep understanding of how the economy works. Along with the content knowledge, economics majors develop strong critical thinking and problem-solving skills. They also strengthen their communication skills. Coursework includes several math and economics classes, including game theory and calculus.
Studying economics in New York could lead to exciting internships and future career connections with the New York Stock Exchange.
Economics Career Paths
Economist: Economists research trends in the economy by collecting and analyzing data. They may advise agencies or companies based on their interpretations of economic trends.
Financial Analyst: Typically working for a bank or other financial institution, financial analysts help individuals or companies make investments and manage their money.
Statistician: Using statistical methods, these workers collect, analyze, and interpret information and data to solve problems for businesses or other entities.
Health Sciences
Students interested in the healthcare field's non-clinical side can pursue a health sciences program, which centers on the science of human or animal health. Coursework includes many science credits like organic chemistry, anatomy and physiology, and biology.
Because New York has many competitive graduate schools in the healthcare field, pursuing a health sciences degree is a common path.
Health Sciences Career Paths
Healthcare Administrator: These administrators manage healthcare facilities like hospitals and medical centers. They coordinate day-to-day operations, including budgeting, services, and community relations.
Dietician: Dieticians work with people to plan and monitor food intake that meets their nutritional needs and dietary goals.
Health Educator: Health educators plan and implement strategies to educate and improve the health of a group of people.
Physical Therapist: Requiring a graduate degree, a physical therapist evaluates and works with patients to rehabilitate injuries.
Visual & Performing Arts
A visual and performing arts program covers diverse art forms, from interior design to playwriting. Students take a set amount of general credits alongside their art credits. Visual and performing arts include many creative mediums, so students may specialize in an area such as art history, graphic design, or theater.
Between Broadway and the presence of major broadcast outlets, New York is brimming with creative energy and opportunities.
Visual & Performing Arts Career Paths
Art Director: Art directors lead the styling of visual images in different mediums, including magazines or film sets.
Teacher: Specializing in a specific area like music or art, teachers with a visual and performing arts degree plan and deliver lessons for students of various ages.
Graphic Designer: Graphic designers create visuals like advertisements, billboards, and websites. They can create designs either by hand or by using digital software.
Actor: Actors use their bodies and voices to portray characters in plays, films, and television shows.
Liberal Arts
A liberal arts degree is a well-rounded program that includes philosophy, history, and psychology coursework. With an emphasis on soft skills, liberal arts majors are well-equipped to join the workforce in various fields. They can pursue liberal arts careers in marketing, human resources, or teaching.
Liberal Arts Career Paths
Human Resources Specialist: These professionals work in the human resources department and mediate between employees and management. They may hire, recruit, and train new employees.
Project Manager: Working in various industries, project managers oversee specific projects for organizations.
Events Director: An events director plans, organizes, and directs staff and various team members leading up to an event.
Political Science
Political science majors study the government in courses that cover political theories and examine their real-world impact. Students discover more about American politics and international politics. Courses may include foreign policy, public policy, and comparative politics.
Students who graduate with a political science degree can enter the workforce or continue to graduate school, including law school and business school.
Political Science Career Paths
Political Scientist: Political scientists work to understand the origin of policy by analyzing the government. They may also help develop new policies.
Legislative Assistant: Providing support to a legislature, these assistants research and draft policies. They also communicate between a legislature and their constituents.
Policy Advocate: Working for a nonprofit organization, stakeholder, or political entity, a policy advocate creates policy proposals and lobbies to pass political policies.
Frequently Asked Questions About Popular Majors in New York
What is the most popular college major in New York?
When looking at all the colleges in New York, psychology is one of the most frequent majors to top most New York colleges' lists. Along with psychology, other popular majors include visual and performing arts, liberal arts majors, and communication or journalism majors.
What major is NYU known for?
NYU is especially well known for its performing arts and business programs. It offers several competitive, well-regarded programs. NYU's Tisch School of Arts offers a major in visual and performing arts. Many famous actors and singers have graduated from this school. NYU's business school, The Stern School of Business, is also well regarded. Popular majors for this school include business, marketing, and management.
How do I decide on a major?
Choosing a major can feel overwhelming. When deciding on a major, consider your interests and strengths. You may earn higher grades in subjects that interest you and subjects that you excelled at in high school.
Consider your long-term goals when choosing a major. Although your major does not need to dictate your future career, you want a major that fits your future goals. Think about whether or not you plan on pursuing graduate school as well.
How do I find the best college in New York for my major?
New York has many well-renowned colleges that offer high-quality, rigorous academic programs. Finding the best college in New York for your major may involve research. Check each college's programs to see if they have ranked in any "best of" lists.
Another indicator of whether or not a college may be the best for your major is locating the program's graduate success rate information. Many programs provide data on how many graduates have found employment in their field after graduation. This can be one indicator of how good the college's program is.