Career Guide for Women in Tech
The tech sector can offer high salaries and great perks. Learn about job search strategies, tips for success, and employment resources for women in tech.
Image Credit: bojanstory / E+ / Getty Images
---
Women hold 25% of computer and tech jobs and make up just 19% of computer science majors. So how can women break into tech and launch a successful career?
Successful women in technology fields prepare before entering the job market. They understand the barriers women face in tech and know strategies to get ahead.
BestColleges.com is an advertising-supported site. Featured or trusted partner programs and all school search, finder, or match results are for schools that compensate us. This compensation does not influence our school rankings, resource guides, or other editorially-independent information published on this site.
Ready to Start Your Journey?
Shannon Wilkinson spent 12 years overseas working for the United Nations, building mission-critical software programs. She co-founded Tego Cyber Inc. in 2019. From early on, Wilkinson says she had to be comfortable being the only woman in different situations.
"There is the concept of imposter syndrome that many women say they face," Wilkinson said. "To me, it is about having confidence and knowing that you will never know everything there is to know about everything. Believe in yourself, your abilities, and your skills."
Our career guide for women in tech covers a variety of topics — from building a supportive network to investing in career training.
How to Prepare for a Career in Tech
Women make up 47% of the workforce. However, they hold around 25% of tech jobs at major tech companies. How can women prepare for a career in tech — and set themselves up for career advancement?
The following steps can help women launch a successful career in technology fields.
Job Search Strategies for Women in Tech
Lean on your network: Your network can help you identify opportunities and land a new job. Plus, a professional network helps if you're experiencing job search anxiety. Let your network know you're on the market and ask for feedback on your portfolio. And consider your network a valuable resource for learning more about companies.
Research companies: Some companies offer a supportive, inclusive workplace, while others foster a more toxic environment. Research companies, including the number of women at the company and in leadership roles. Also, learn more about mentorship and advancement opportunities for women. Finally, research salary equity to avoid unequal pay.
Talk to women in senior leadership roles: When you're in the job market or interviewing, talk to women in leadership roles. Ask about women-friendly policies, advancement opportunities, and the corporate culture.
Pay attention to company culture: During interviews, pay attention to the company's culture. Ask about the work environment, the company values, and work-life balance. If possible, ask your potential future co-workers rather than restricting your questions to the interviewer.
Barriers for Women in Tech
Research by Morgan Stanley found companies that have taken a holistic approach toward equal representation have outperformed their peers who are less diverse by 3.1% per year. Wilkinson said she's been fortunate to work with men who value her and stand up for her.
"I was running late to a meeting with a vendor. And when I got to the meeting, the vendor cracked a joke that I must have been late because I had to get everyone coffee — like I was the secretary rather than an executive," she said. "One of my engineers, a male, spoke up and said 'Sorry, she is the president of the company,' and there was a short, awkward silence from the vendor."
Closing the gender representation gap will change the future of tech. Some current barriers include a lack of role models, gender bias, and fewer growth opportunities.
How to Succeed as a Woman in Tech
Research career paths: Before entering tech, women should research potential career paths to learn more about their options. For example, understanding the demand and earning potential for software developers, information security analysts, web developers, and other high-paying tech careers helps women find the right field for their strengths and training.
Build a network: Networking helps women land tech jobs and learn about career advancement opportunities. Women can network through their training program, alumni association, or tech meetup groups in their area.
Find a good mentor: A mentor guides students and early career professionals as they launch a career in tech. The best mentors help women in tech approach their career strategically and succeed. Women can also look for inspiration from pioneering women in tech.
Keep learning: Successful tech professionals constantly invest in learning. Staying on top of trends in tech, learning new programming languages or tools, and participating in professional development opportunities help women succeed in tech.
Employment Opportunities for Women in Tech
Women work in every subfield of tech — from software development to machine learning and artificial intelligence. The most common tech roles for women include project manager, quality assurance tester, and business analyst. Women also pursue careers as data scientists, computer systems analysts, web developers, and UX/UI designers.
The tech careers with the highest projected job growth include information security analyst and software developer. Both fields report much faster than average projected job growth. Many professionals enter the tech workforce after completing a bachelor's degree. A bootcamp or certificate program can also help women launch tech careers.
What about women seeking career advancement?
Professional certifications help tech specialists move up the career ladder. So can researching companies that prioritize hiring women. For example, many companies implement hiring and retention policies focused on equity.
Tego Cyber Inc. has a program with an organization called IONnovate that pairs junior developers with senior developers. It offers opportunities to those who are looking to get their foot in the door.
Seeking out a mentor can also help women identify employment opportunities in tech.
Additional Resources for Women in Tech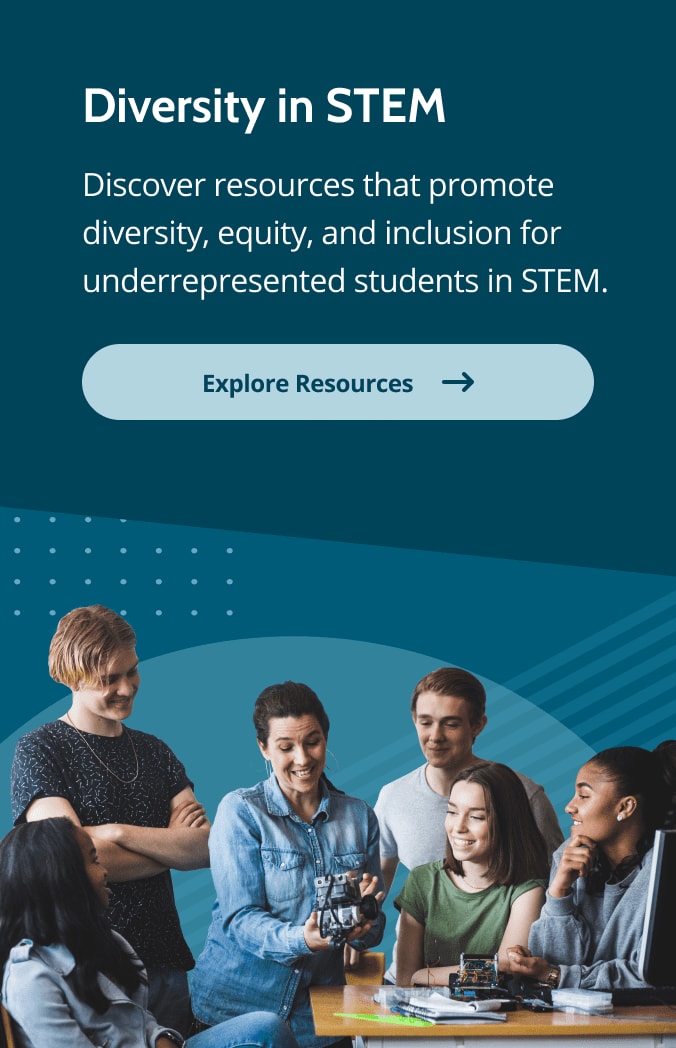 Frequently Asked Questions About a Career in Tech
Is tech a good career?
The tech sector reports high salaries and strong job growth. According to the Bureau of Labor Statistics (BLS), computer and information technology occupations pay a median annual wage of $91,250, as of May 2020. That's more than twice the national median wage of $41,950.
Tech also reports strong projected growth. From 2020-2030, BLS projects the tech sector will add nearly 668,000 jobs, representing faster than average growth.
As a result, the career path offers a strong return on investment for prospective tech professionals. Women considering careers in tech benefit from professional associations, mentorship opportunities, and meetups that help women launch tech careers.
What's the highest-paying tech job?
The highest-paying tech jobs include computer network architects, information security analysts, and software developers. All three roles report median annual salaries of over $100,000, according to the BLS.
Employers prefer candidates with a bachelor's degree for these positions. Other high-paying tech careers include computer scientist and computer and information systems manager. Computer scientists earn a median annual wage of $126,830, as of May 2020, while computer and information systems managers earn over $151,000 per year.
These roles often require a graduate degree. Tech salaries vary depending on experience, job title, education level, and location.
Why are there so few women in tech?
While women hold 47% of jobs in the U.S. workforce, they make up only about a quarter of tech professionals.
Why is there a gender gap in the tech industry?
Several factors contribute, including gender stereotypes that encourage boys more than girls to pursue STEM fields. At the college level, women pursue STEM majors at a lower rate, in part because of gender discrimination and a lack of role models.
These factors also affect women in the workforce. Women also leave tech because of gender bias and pay discrimimation. These factors help explain the gender imbalance in tech.
With Advice From
Shannon Wilkinson
Shannon Wilkinson spent 12 years overseas working for the United Nations building mission critical software platforms. She co-founded and served as president of Axiom Cyber Solutions from 2015 until selling to private equity in 2019. In September 2019, she co-founded Tego Cyber Inc, a cybersecurity threat intelligence company and currently serves as CEO. Wilkinson is a graduate of the University of Nevada, Las Vegas with a bachelor's in management information systems and earned her master's in information systems management from the University of Phoenix. Wilkinson was selected as the 2018 Las Vegas Women in Technology – Cybersecurity award winner and 2017 Las Vegas Women in Technology Entrepreneur. She appeared multiple times in the MyVEGAS Magazine Top 100 Women of Las Vegas. Wilkinson is the author of Amazon best-seller "Ripping Off the Hoodie: Encouraging the Next Generation of STEM Girls."