What the "Me Too" Movement Teaches Us About Women's History
Learn more about the "Me Too" movement and see how it's impact has helped to shape the history — and future — of women.
Image Credit: Tassii / E+ / Getty Images
---
The #MeToo movement has had an impact on women's history.
Many resources support survivors and those who want to continue to inspire change.
The movement was started by Tarana J. Burke, a Black woman, in 2006.
The movement went viral in 2017 due to the Harvey Weinstein scandal.
---
When thinking of significant events that have left a permanent mark on women's history, a recent one comes to mind — the #MeToo movement.
There has been great progress in the fight for equal rights, voting rights, autonomy over one's own body, and the shattering of the glass ceiling.
However, one long-standing issue continues.
No longer in the shadows, women have brought to light this issue, which has been haunting America since the settlement of the original 13 colonies: sexual harassment and sexual assault.
What Is the #MeToo Movement?
The #MeToo movement was not just a singular event that ignited in 2017 when Hollywood producer Harvey Weinstein was exposed for his part in the assault and harassment of women in the industry.
It was and still is a call to action to normalize the voices of women who speak out against aggression and violence. The movement continues to live on as a social movement through the nonprofit organization me too.
The organization works to provide various programs to support people beyond the hashtag. It includes resources if you are currently in crisis or are healing. The organization also helps if you are providing support for a friend or would like to become more involved in the movement itself.
Who Founded the #MeToo Movement?
The younger generation may think the origin of #MeToo was in Hollywood in 2017. However, the movement was started over a decade earlier — in 2006 — by activist and survivor Tarana J. Burke. But this was not the first time Burke called for change.
Since the early '80s, Burke has called attention to issues Black women and girls face and worked to make changes in our society.
Burke launched initiatives in the Bronx to address housing inequality and community issues of racial and economic injustice.
She then moved to Selma, Alabama, where she saw a need to highlight the voices of Black women who were survivors of sexual assault and violence. She emphasized the idea of "empowerment through empathy."
Burke's accomplishments brought numerous accolades — from Time Magazine in 2017 to the Sydney Peace Prize in 2019.
Women Who Came Before #MeToo and #TimesUp
There has been a long history of women advocating for women's rights.
Mary Wollstonecraft (1759-1797)
Mary Wollstonecraft was a major voice of her era. She advocated for women's education because she asserted they were essential to the development of a strong nation. Her ideas in "A Vindication of the Rights of Woman" (1792) deeply impacted future generations and provided space for the advancement of women.
Simone de Beauvoir (1908-1986)
In her famous work "The Second Sex" (1949), Simone de Beauvoir discusses how laws, education, and customs needed reform to provide women equal access. De Beauvoir specifically calls attention to the patriarchy and how it hinders progress. Though she received significant resistance to her ideas, she powered on, providing more paths for women to assert their rights.
Rosa Parks (1913-2005)
Often referred to as the mother of the civil rights movement, Rosa Parks is best known for her refusal to give up her seat on a bus to a white man. Her arrest spurred the Montgomery Bus Boycott in 1955 and encouraged other Black women to stand up for their rights. At the time, the women's rights movement was geared toward representing white women's issues. In her later life, Parks continued to support the community, working with U.S. Congressman John Conyers in securing housing for the homeless.
Recy Taylor (1919-2017)
Recy Taylor spoke out during the Jim Crow era, refusing to remain silent about sexual violence against Black bodies. In 1944, Taylor testified in front of an all-white, all-male jury that a group of white men attacked and raped her. Rosa Parks, civil rights activist W.E.B. DuBois, poet and social activist Langston Hughes, and the NAACP supported Taylor. However, the men, some of whom confessed, were never brought to justice.
Ruth Bader Ginsberg (1933-2020)
Ruth Bader Ginsberg was the second appointed female U.S. Supreme Court justice in 1993. She served in this role for 27 years, making great strides in women's rights by helping shape policy and law. She was also credited for starting the Women's Rights Project at the American Civil Liberties Union in 1990.
What Led to the #MeToo Movement?
In history, there were instances that brought attention to the issue of harassment and assault of women. However, the #MeToo movement became a moment of national reckoning.
The cultural conditions were ripe to spark a wildfire. Some credit the recent growth of the movement to the widespread use of social media. Many would argue that the increasing economic and political power of women also played a large factor.
Many famous, powerful women during the Weinstein scandal also revealed they were survivors of sexual assault. Add to this remarks by high-profile figures, like Donald Trump, describing women as mere objects for men's pleasure, and the movement found its final tipping point.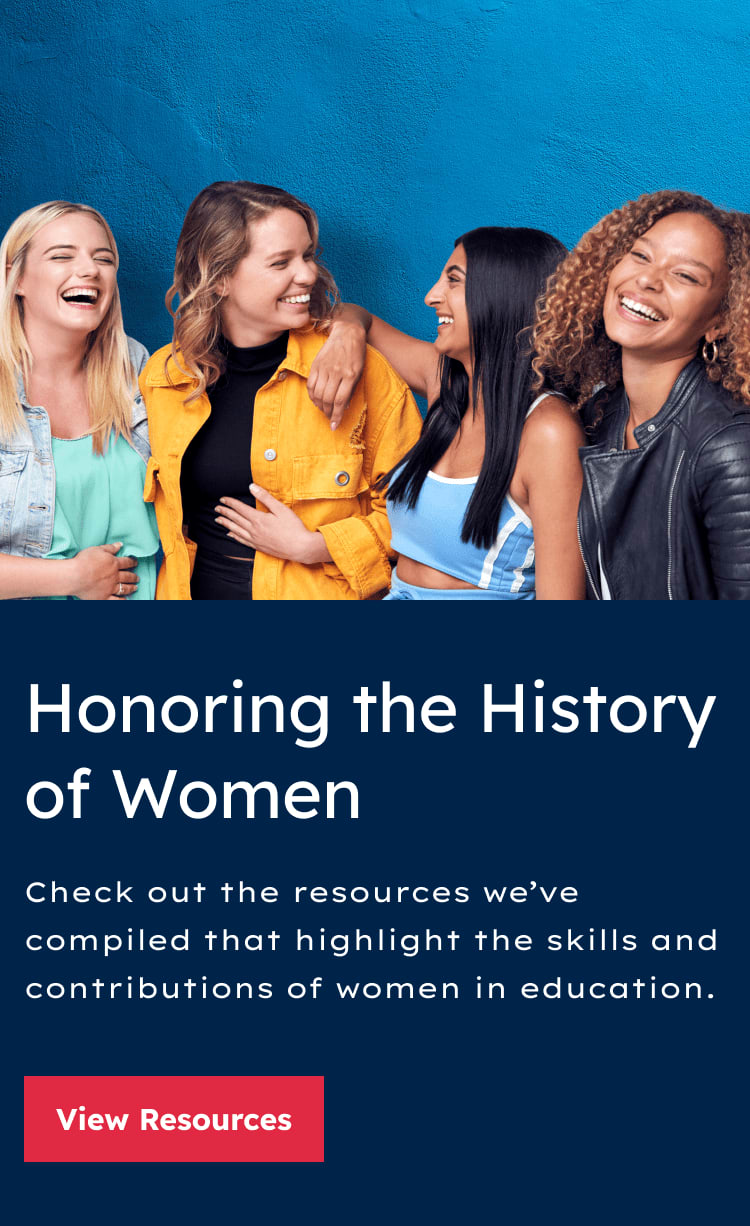 #MeToo Through the Lens of Black Women's History
Black women have been bringing attention to women's rights for years, but they have often been ignored when speaking their truth.
Black women often go uncredited for their labor in the movement — even though they have been part of the fight for decades. Their work was often included in the only space they could operate, under the larger umbrella of the civil rights movement.
Rosa Parks rallied the community and brought attention to sexual assault against Black women when she organized the Committee for Equal Justice for Recy Taylor. Taylor testified she was attacked and raped by a group of white men in 1944.
Years later, these activists sparked the Montgomery Bus Boycott movement in the 1950s. The bus boycott was also a women's issue since most of the riders were Black women. Many of the women were domestic workers, who were vulnerable to attacks.
Positive Changes from #MeToo
Companies are rapidly implementing or increasing existing anti-harassment and anti-discrimination training. Training can help ensure all members of a company or organization are aware of expectations of behavior. It also educates all employees on how to report incidents without fear of retribution.

Many states are banning the use of nondisclosure agreements in sexual misconduct cases. This provides a two-fold benefit: It disrupts the improper balance of power once held by the aggressor and allows the public to be aware of these transgressions.

Many states are working on legislation to protect people not originally covered by sexual harassment laws on the federal and state level. There is a sense of urgency to address this need due to the growing number of jobs where a person is an independent contractor: artists, performers, freelancers, domestic workers, farm hands, and rideshare and taxi drivers, for example.

There is now an effort to end the concept of a tipped minimum wage in the restaurant industry. Increasing the federal minimum wage for this industry to a living wage could allow restaurant workers to speak out should they feel harassed by a customer.

Time's Up have established legal defense funds that provide access to legal aid for survivors of sexual misconduct. More resources are being provided for those in low-wage industries to take legal action for retaliatory actions by the aggressor.
Conclusion
Women have always self-advocated for their rights. That part of the story is no different.
The #MeToo movement has revealed that women are more empowered than ever. They will no longer stand by and stick to the status quo.
Women are using their collective voice to be the change they want to see in their world.
---
DISCLAIMER: If you or someone you know has experienced sexual assault, please seek legal counsel. If you are experiencing a life-threatening situation, seek help or dial 911.
---